[powr-form-builder id=b009e42c_1492888776]
For custom orders, please have the following information:
Finished outside dimensions of each piece in inches.  Include dimensions of any other areas that you care about. 

        Length = Left to Right
        Depth = Front to Back
        Height = Bottom to Top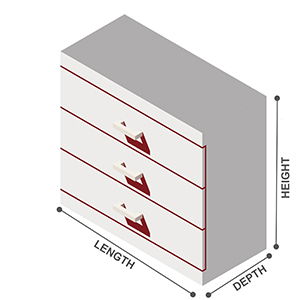 Will my item fit through my doorways?
 
We want to ensure your new furniture is delivered successfully. This guide provides important measurement and obstruction information you should consider before you purchase your furniture and have it delivered. 
Exterior/Front doorway height

Exterior/Front doorway width & clearance to opposite wall

Interior doorway(s) width & clearance to opposite wall

Interior doorway(s)  height

Will the furniture fit up your stairway?

Stairwell overhang/ceiling height

Staircase width

Staircase corner width* & clearance to opposite wall upstairs (*if your stairs curve)

Will your hallway size allow our team through with product?

Low-hanging light fixtures

Is your room ready?
For apartment buildings or homes with elevators, it is important to measure the elevator interior height, elevator opening and opposite wall distance.