About us
About us

Inspired by this spirit of welcome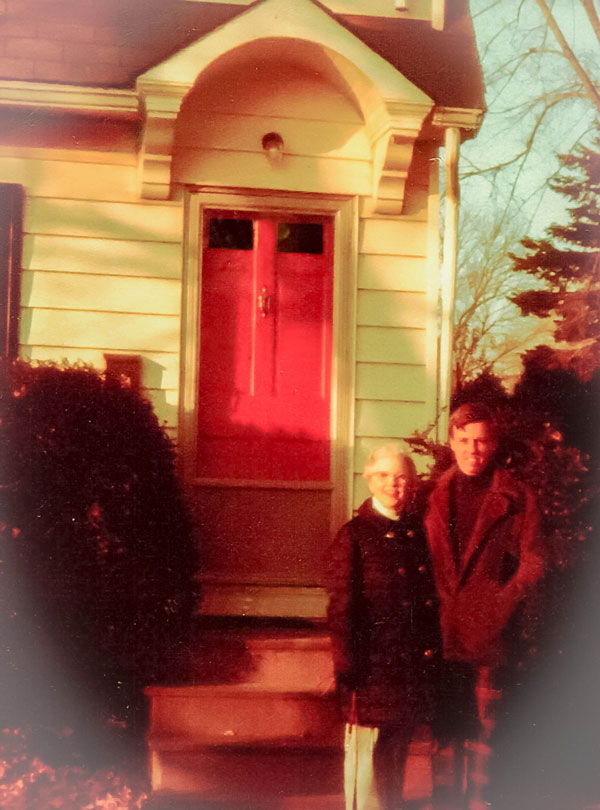 My dad with my grandmother in the 60's
My grandmother painted her front door red.

For generations, members of my family have carried on this legacy with homes that proudly display a red front door.  In my parents' home, I remember the red door was always an invitation to friends, new and old, to come in and relax with a warm cup of tea and some good conversation.

This is the inspiration for our Rustic Red Door collection – furniture and home décor that welcomes you in with its charm, beauty and simplicity.  In our search for these unique, high quality pieces, we visited farms throughout Ohio's Amish country building relationships with the finest woodworkers who could work with integrity to meet the demand for customization and the timeframes our clients require.  We want you to love your new purchase and, if you can't find an item that works for your space, please let us know and we will do what we can to customize a piece that's right for you.

Whether you are hanging a guest's coat on our Mission Coat Rack or corralling the kids' toys in our Amish Toy Chest, you will appreciate the functional beauty and attention to detail that defines our furniture and décor.

Just like the tradition of the red door, our hope is that the products you choose from Rustic Red Door Co. will become part of your family history, passed down from generation to generation, helping you and your loved ones make lasting memories for years to come.