Custom, American-Made Furniture
      DESIGNED BY OUR FAMILY, MADE TO BE LOVED BY YOURS
Imagine This:
Because of your new custom furniture,
your dream home is no longer just a dream

your home's furniture and décor are a source of inspiration for family and friends

the embarrassing days of hosting neighborhood gatherings are a thing of the past



Ready to take the first step? Send an initial inquiry here without any obligation to purchase: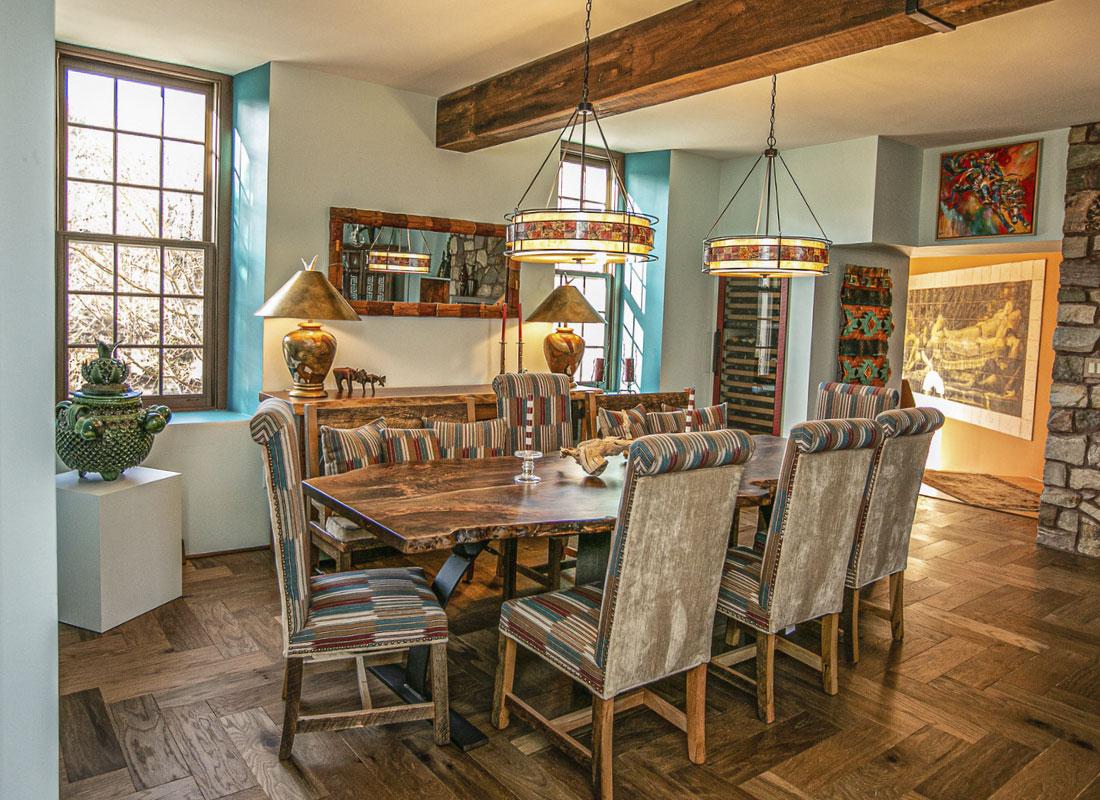 Scroll Through to See Some of Our Favorite Projects:
Here's How the Design Process Works
Select the Item You Want to Customize
Complete the ITEM CUSTOMIZATION INQUIRY form (link below) and include as many details as possible.
You'll Hear From One of Our Design Experts
If we need clarification about your customization, one of our designers will contact you via phone or email so we can give you an accurate quote. (We will help you design your custom furniture piece from the ground up or make adjustments and changes to an existing product. We'll walk with you through all of your options including wood types, finishes, dimensions, etc. and communicate with you through every step.)
Well Worth the Wait
Once all the design details are determined, our select woodworkers will handcraft your item to heirloom-quality standards. Depending on the product being customized, delivery can take up to 18 weeks, but our customers have said their finished piece was well worth the wait!
Quality Furniture Is an Investment
Sound too good to be true? When you begin investing in custom, America-Sourced, American-Made furniture and décor, you'll receive the beautiful things dreams are made of:
Heirloom-quality products made to last as long as the memories!
Here's What Some of Our Customers Say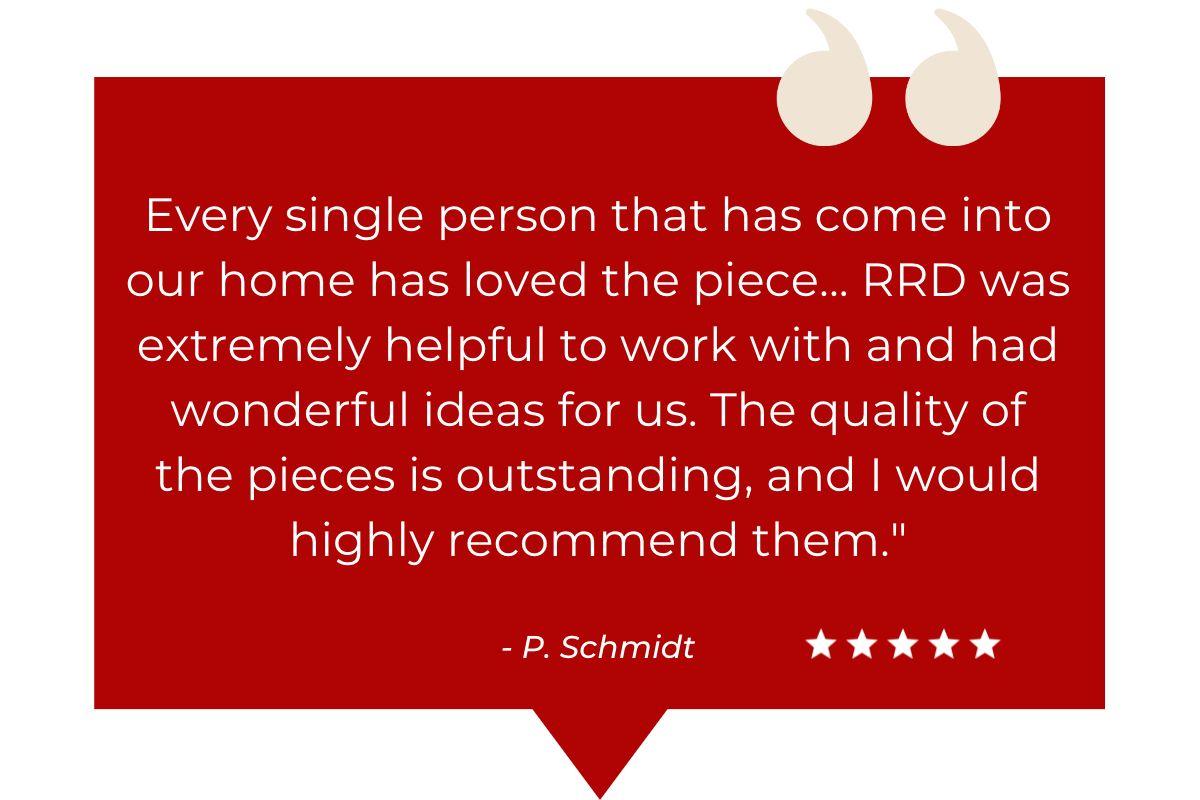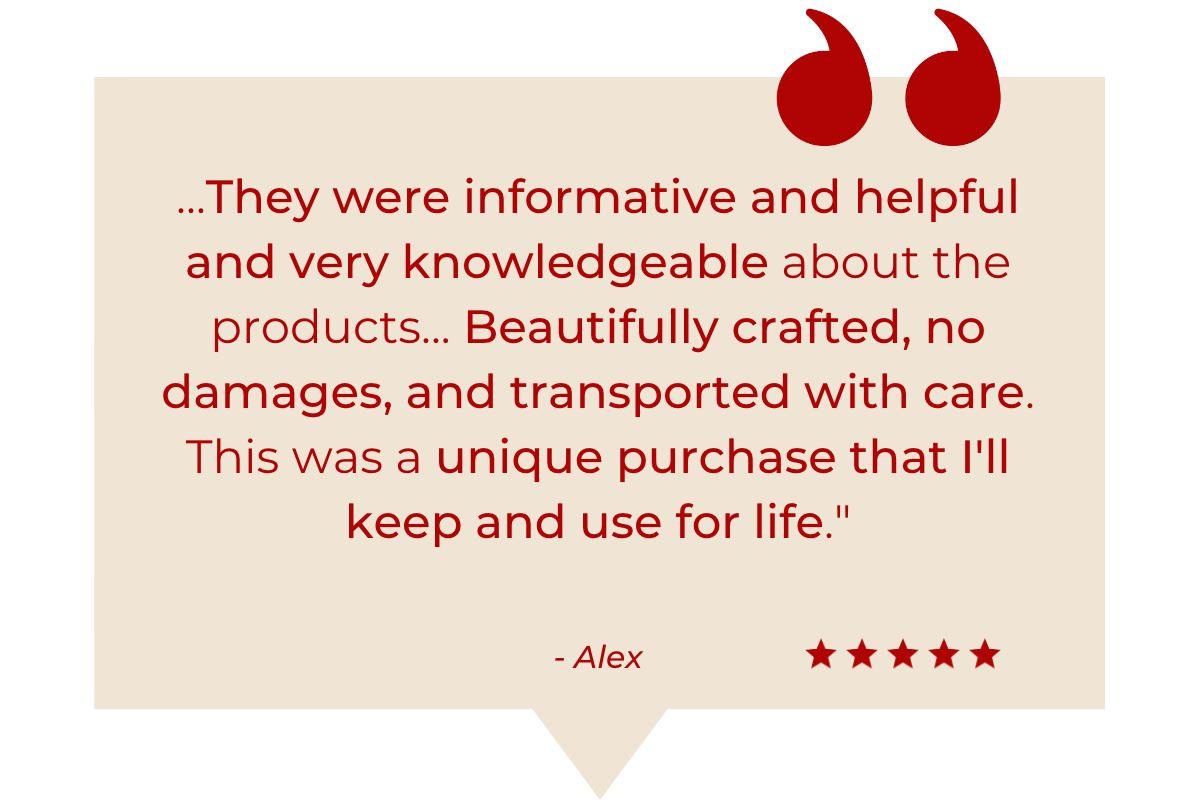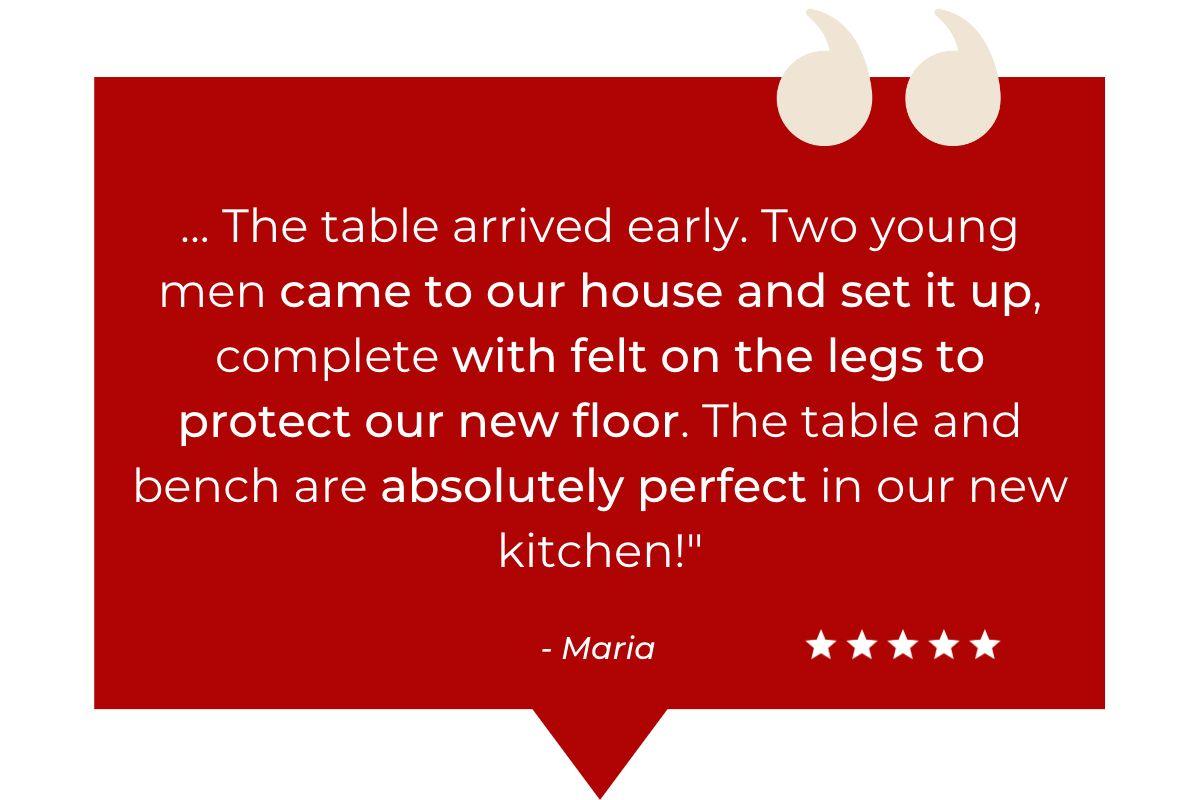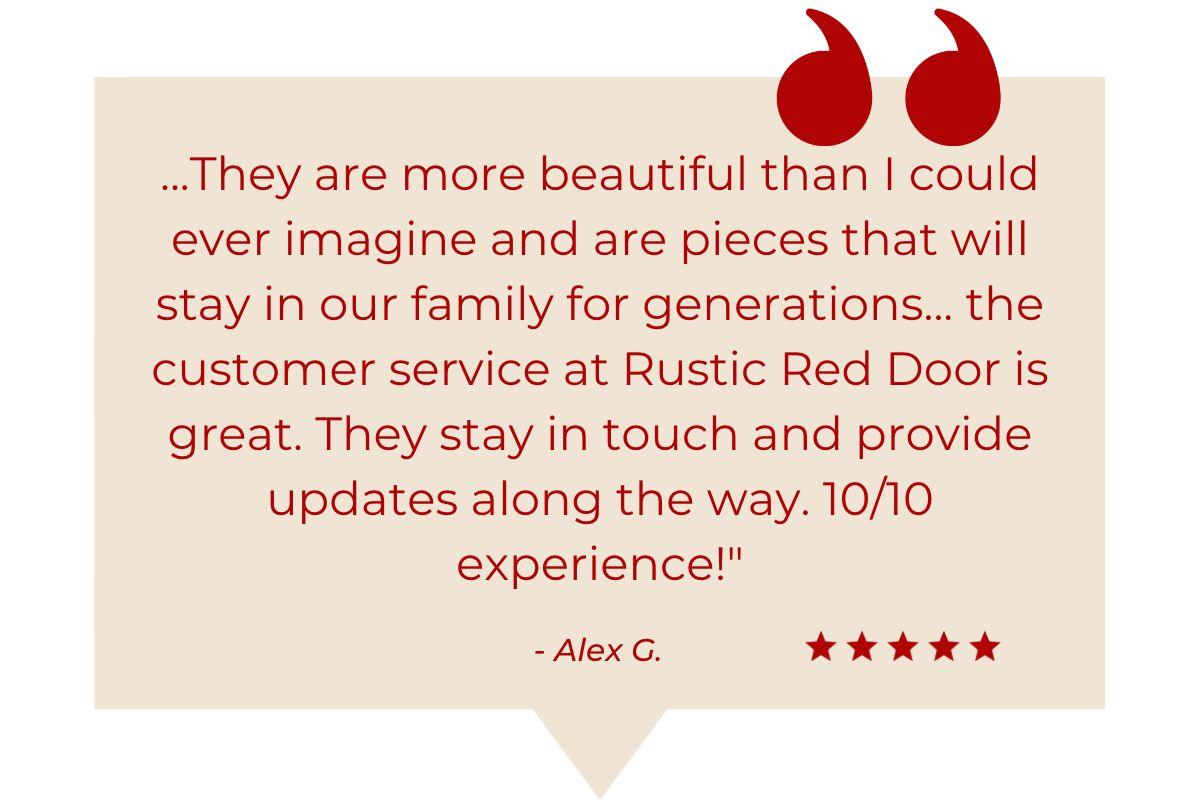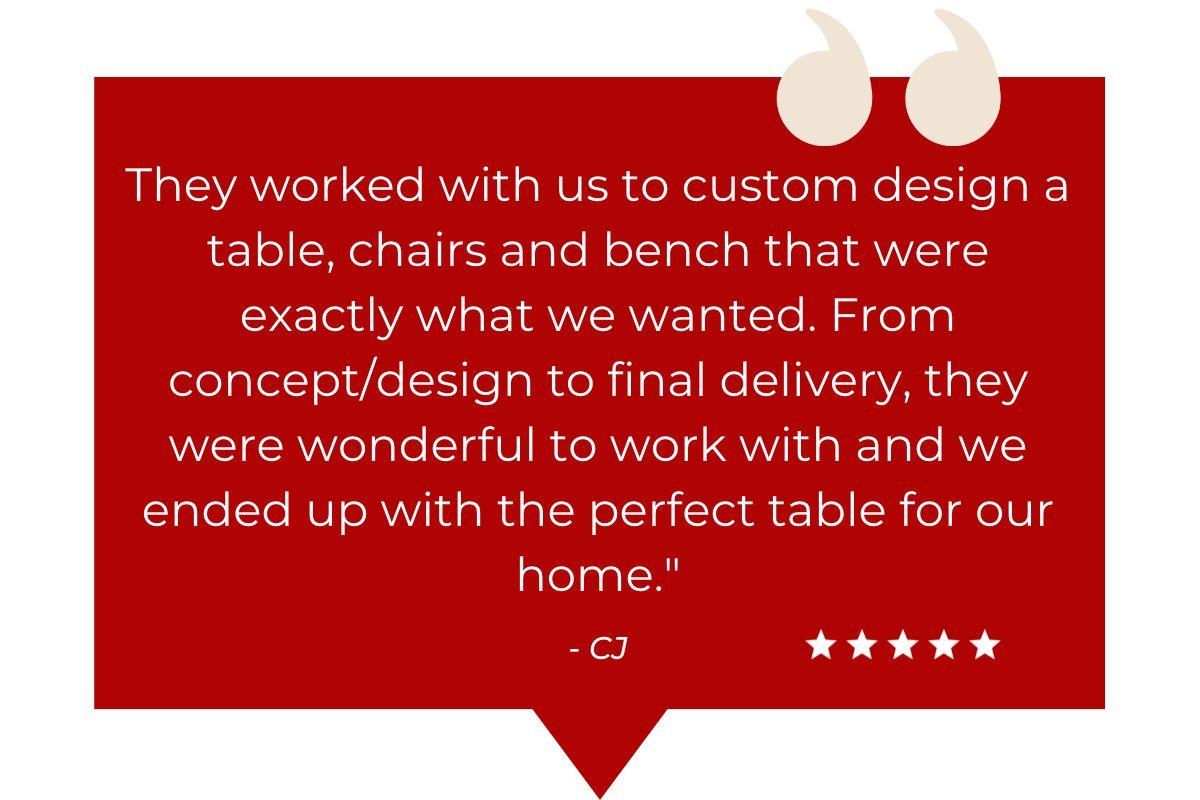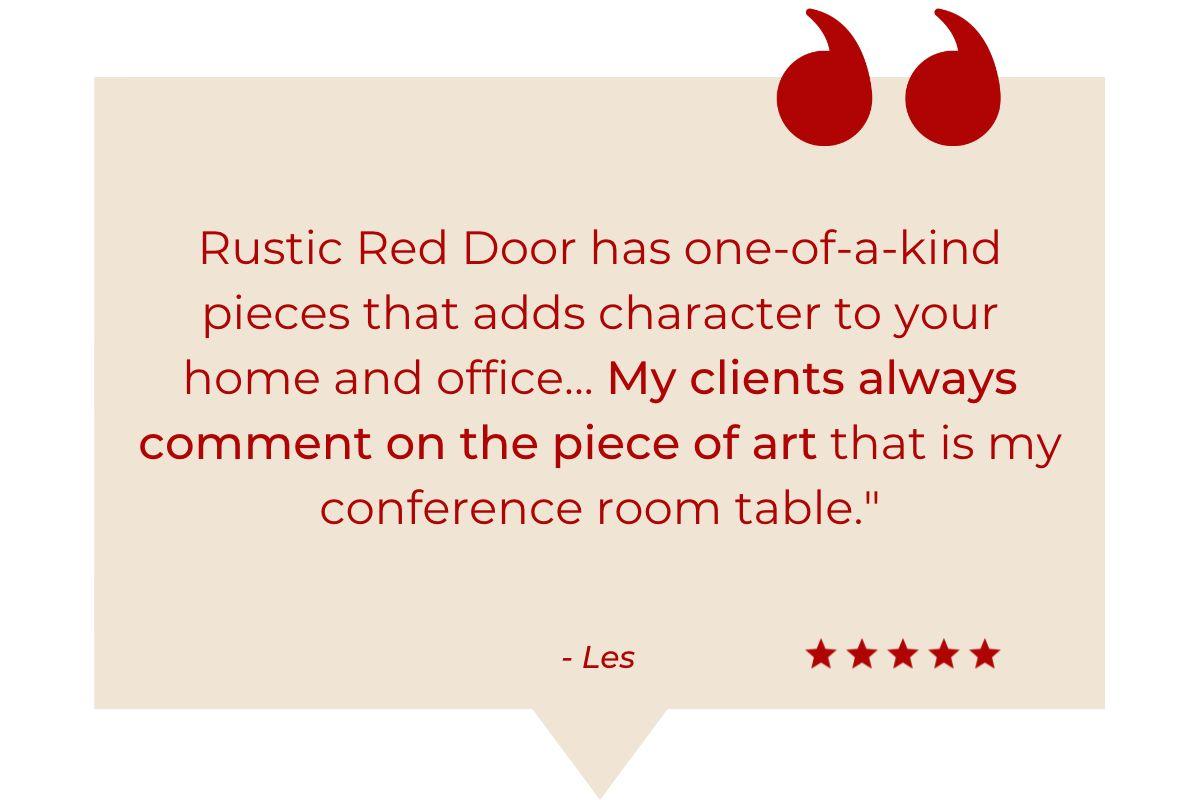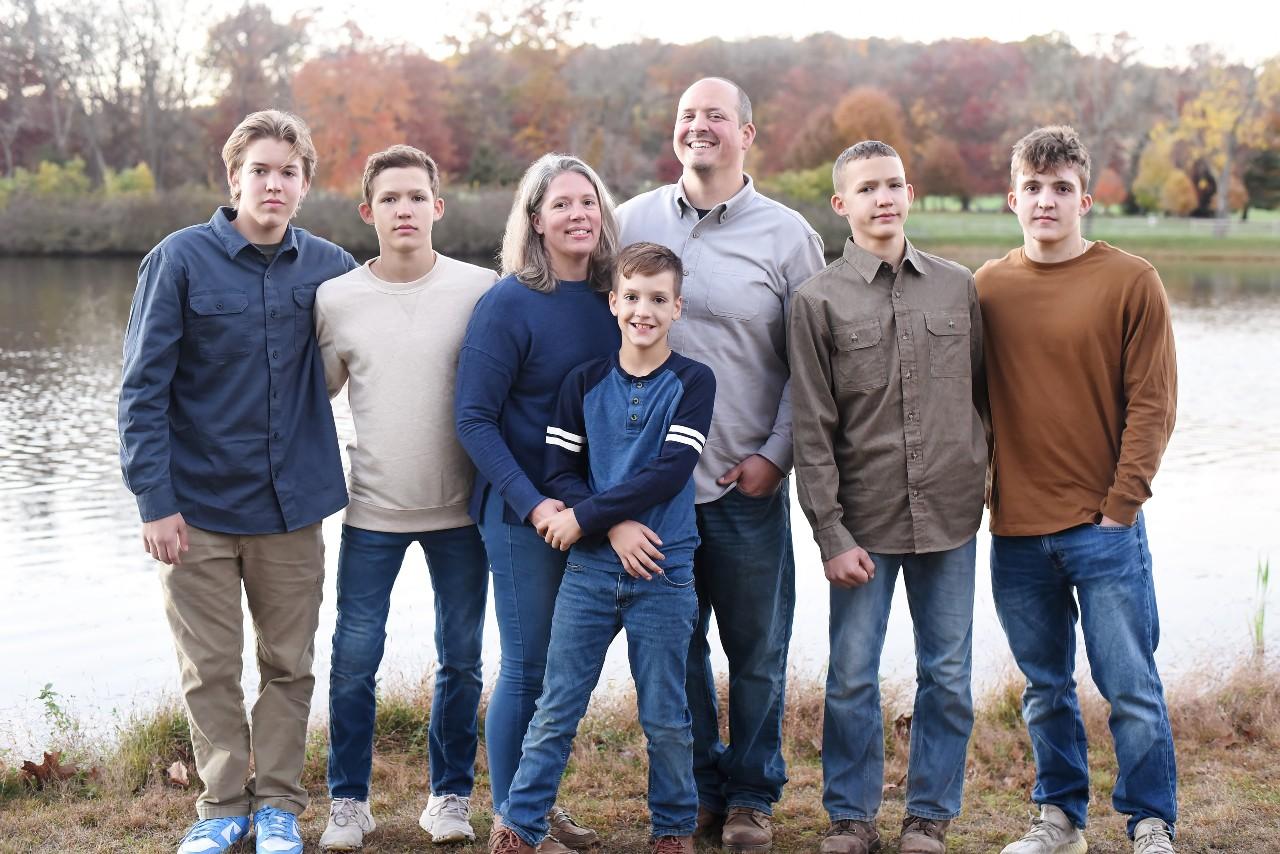 Our Story
For us, home has always meant an open door, a warm hug and laughter bubbling from around the table.
No matter what your vision of home looks like, we extend that spirit of warmth and welcoming to you, with handcrafted furniture that is built for the life you dream of.
Building on American values of excellence and integrity, we pair the time honored quality of Amish craftsmanship with
beautiful designs made to your exact specifications. Built right here in the USA.