Our Story
For us, home has always meant an open door, a warm hug and laughter bubbling from around the table. We mark this tradition with a red door, a centuries-old symbol of hospitality and protection that our family has passed down for generations, from my grandmother to my five sons. Today, we extend that spirit of warmth and welcoming to you, with handcrafted furniture that is built for the life you dream of.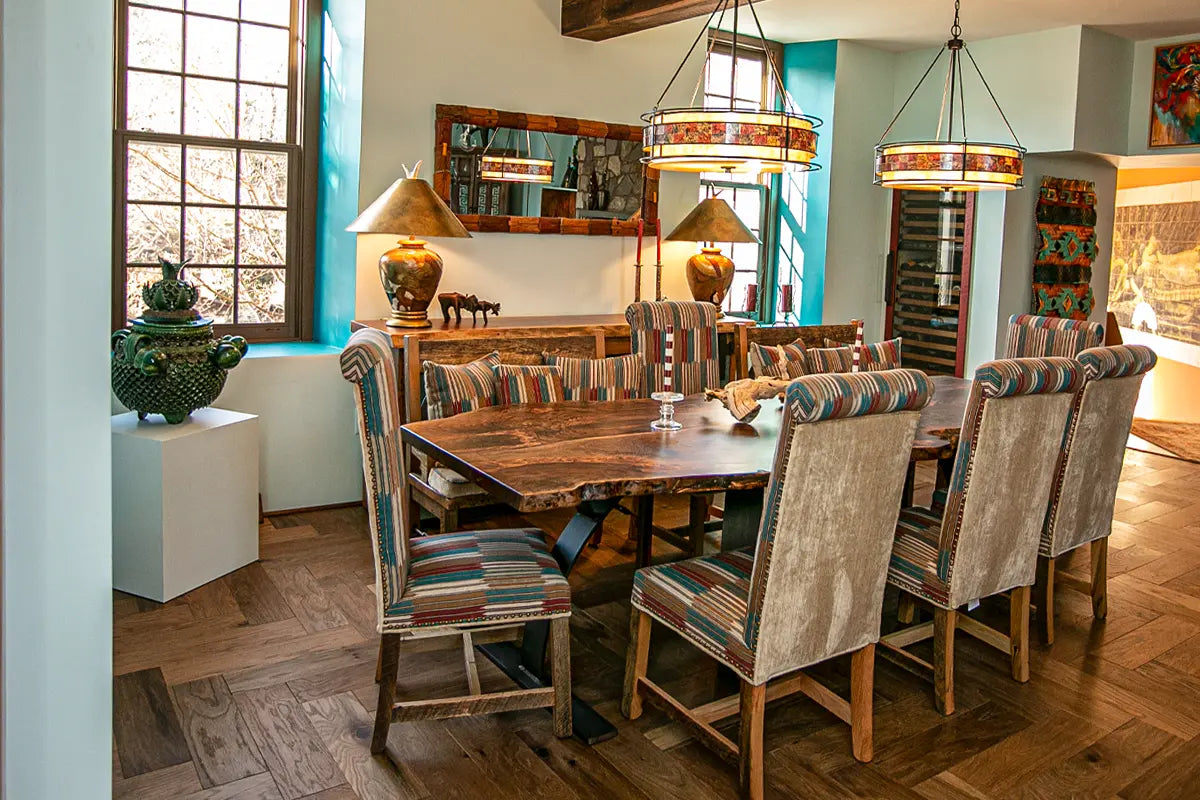 Furniture Gallery
Looking for inspiration? We love sharing our favorite projects! We've designed rustic barnwood dining tables, engraved chests, live edge furniture, and many other handcrafted pieces to meet the unique needs of each family.
View Gallery here
Behind the Red Door
Check out our most recent blogs!
From Raw Materials to Rustic Beauty Turning 3 Live Edge Maple Slabs into 2 Beautiful Pieces of Furniture Live edge furniture has become increasingly popular in recent years, and it's...

From Raw Materials to Rustic Beauty Turning 3 Live Edge Maple Slabs into 2 Beautiful Pieces of Furniture Live edge furniture has become increasingly popular in recent years, and it's not hard to see why. The natural beauty of the wood, combined...

Read more

Four States in Four Days Custom Furniture Delivery to New Hampshire A few times a year our family embarks on special trips around the Northeast to deliver furniture to our...

Four States in Four Days Custom Furniture Delivery to New Hampshire A few times a year our family embarks on special trips around the Northeast to deliver furniture to our customer's homes. Late this fall, Shaun and I did just that when...

Read more

The Benefits of a Round Dining Table Dining tables are the heart of a home. They are more than just a place for good food to be shared - they...

The Benefits of a Round Dining Table Dining tables are the heart of a home. They are more than just a place for good food to be shared - they are the social center of family events and daily activities, where memories...

Read more