Reclaimed Barnwood Table Gallery
Welcome to our reclaimed barnwood table gallery! If you've visited us before, you know how much we love barnwood! Not only does it have plenty of unique characteristics, but it's an eco-friendly material with plenty of history. Check out some of our barnwood tables we've made for our customers!
For the 2 photos below, we'd like to welcome our Hawthorne Barnwood Dining Table. For this large family and space, they were looking for something that could seat the whole family. They customized it so this extendable dining table could seat 10-12 people. We crafted their barnwood dining chairs and an extendable bench (which is perfect for the kiddos!). They wanted embellishments on the arm chair, and we absolutely adore it. It goes perfectly with their surrounding! We love how well this worked in their space.
Next, the following 3 photos are a classic. This family wanted to seat 6 around a rustic table, and opted for our Pathway Barnwood Dining Table in a natural finish. Their paired this with our Akron barnwood chairs. Simple and rustic! Keep scrolling to see more of our fun reclaimed barnwood table projects!
Click a photo below to get more info about each product!
Free Custom Design Consultation
Looking for a design consultation for your next dining table? Drop your information below and we'll contact you to get started on your next project!
Shop Barnwood Tables
Looking to shop for the perfect rustic table for your dining room? Check out our selection of barnwood dining tables. Here, you can find round tables, extendable tables, square tables, rectangular, and a variety of different bases! 
Want something tailored specifically for your family? Schedule a free design consultation with one of our experts and we can help you create a dining room you love.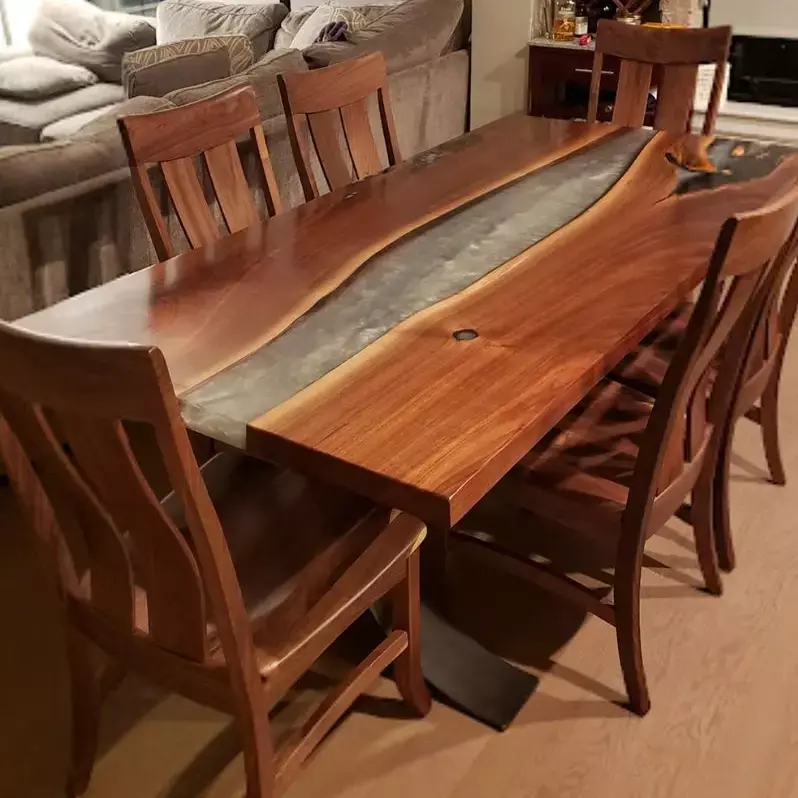 Customer Review
"Rustic Red Door was excellent! We were looking for a large farmhouse table. We visited the show room and found several tables that we liked. They then worked with us to custom design a table, chairs and bench that were exactly what we wanted. From concept/design to final delivery, they were wonderful to work with and we ended up with the perfect table for our home. I would (and have) highly recommend them to anyone!"