Welcome to our Desk gallery! Below, you'll find many custom tables that were built to our customers' wants and needs. Here, you'll find custom solid wood desks, live edge desks, and more. Browse to get inspiration when shopping for a new desk that is built to last.
Shop Desks
At Rustic Red Door, we have a lovely selection of desks - from rustic barnwood desks, farmhouse style, live edge desks, and more! We also have a selection of in stock desks that are unique, meaning there's only one available! Each in stock desk takes 2-6 weeks to deliver, meaning you'll have it in no time!
Looking for something tailored to your own specifications? Whether you'd like shelves, drawers, or just a unique live edge slab, we're here to help. Send a customization inquiry, and we'll contact you to see how we can help!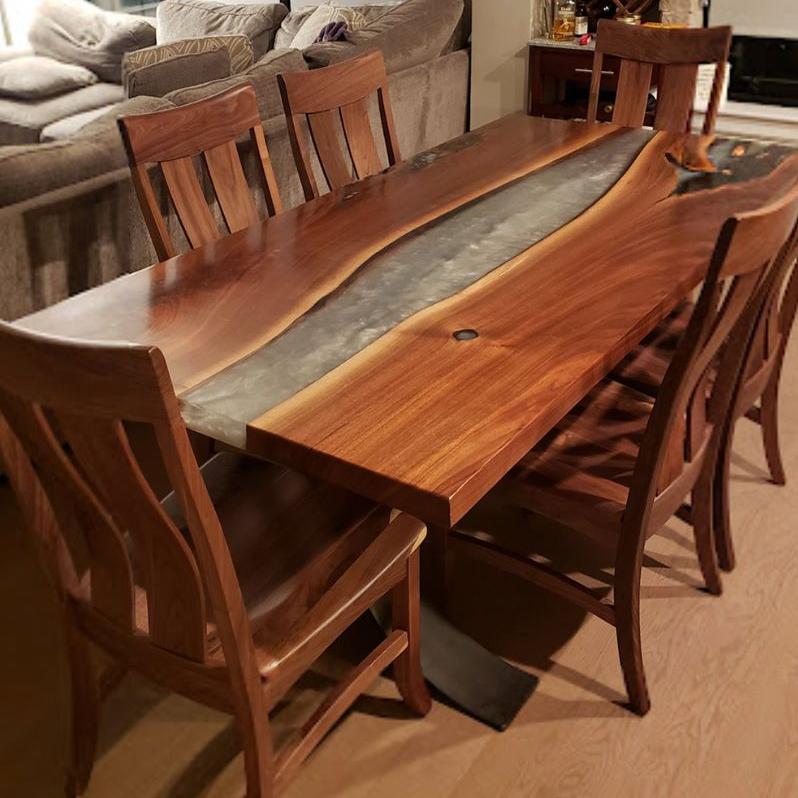 Customer Review
"I had the pleasure of working with Shaun and team to get this incredibly beautiful walnut river table and custom chairs. Throughout the process, they were informative and helpful and very knowledgeable about the products. As for the table and chairs, they are stunning. Beautifully crafted, no damages, and transported with care. This was a unique purchase that I'll keep and use for life."
Ready to Take the First Step?
Send an initial inquiry without any obligation to purchase.