Cinnamon Pear Cider Recipe, Perfect for Fall
Fall is coming to the northeast, and we are getting ready to spend a lot more time entertaining at home. We wanted to share one of our favorite fall seasonal cocktails that you can make at home for a dinner party, or just a date-night-in! It's the one and only cinnamon pear cider cocktail, a perfect fall treat!
This pear cider has all the lovely autumn flavors - fresh pears, cinnamon, vanilla, and crisp apple. It's easy to make the vanilla and pear simple syrup in advance and put the final touches on the cider just before serving. This cider is lovely served cold, but you can also warm it up for those chilly nights! Just make sure to heat over low so that you don't burn off all the alcohol.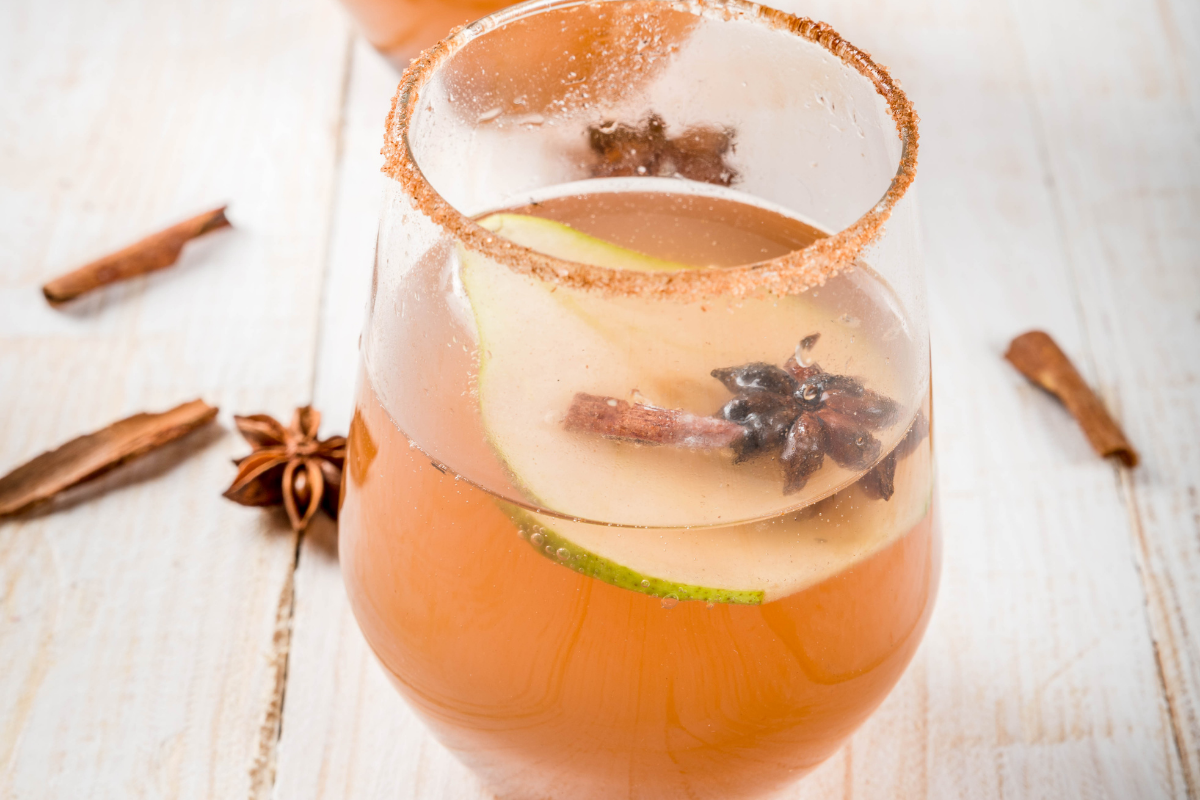 Pear cider would also be the perfect cocktail addition for the holidays, and you can make a non-alcoholic version for the kiddos. Let us know if you try this recipe, tag us at @rusticreddoor on Instagram!
Ingredients 
For the Simple Syrup
1/2 cup granulated sugar
1 cup water
1 cup diced pear 
1 Tbsp vanilla extract
For the Cider 
2 oz of gin
1 oz cinnamon pear simple syrup
Handful of ice cubes
6 oz of your favorite hard cider (we love Angry Orchard, but any hard cider will do!)
Garnish with a cinnamon stick, star anise (optional) and slices of pear and apple 
Instructions 
In a small pot, combine the water, sugar, and diced pear. Bring to a low simmer, stirring often for 20-30 minutes. Strain mixture, and stir in the vanilla extract. Let cool to room temperature. 
Add gin*, simple syrup, and ice to a cocktail shaker or in a glass and stir/shake vigorously. Pour into a glass, straining out the ice. 
Stir in hard cider* and garnish with desired toppings. Enjoy!
* To make non-alcoholic, leave out the gin and use an apple cider instead of hard cider.