Customer Deliveries Just in Time for Christmas
So many of our customers order their custom-built furniture to enjoy over the holidays. We were able to make some local deliveries on December 22nd, just in time for the Christmas gatherings that were about to ensue!  
Tag along to get a peek inside four of our customers' homes and the handcrafted furniture we delivered to them.  
Upholstered Chair Delivery to Harleysville, PA
Our first stop was to Harleysville, PA, where we delivered four upholstered Parsons dining chairs in a gorgeous beige faux leather. (We can custom-upholster these chairs to any fabric of your choosing!) The chairs were designed to coordinate with a spalted oak table we had delivered a few months prior. Our customer was getting ready to have 15 people over for the holidays, so now their guests could pull up a seat at their beautiful dining table!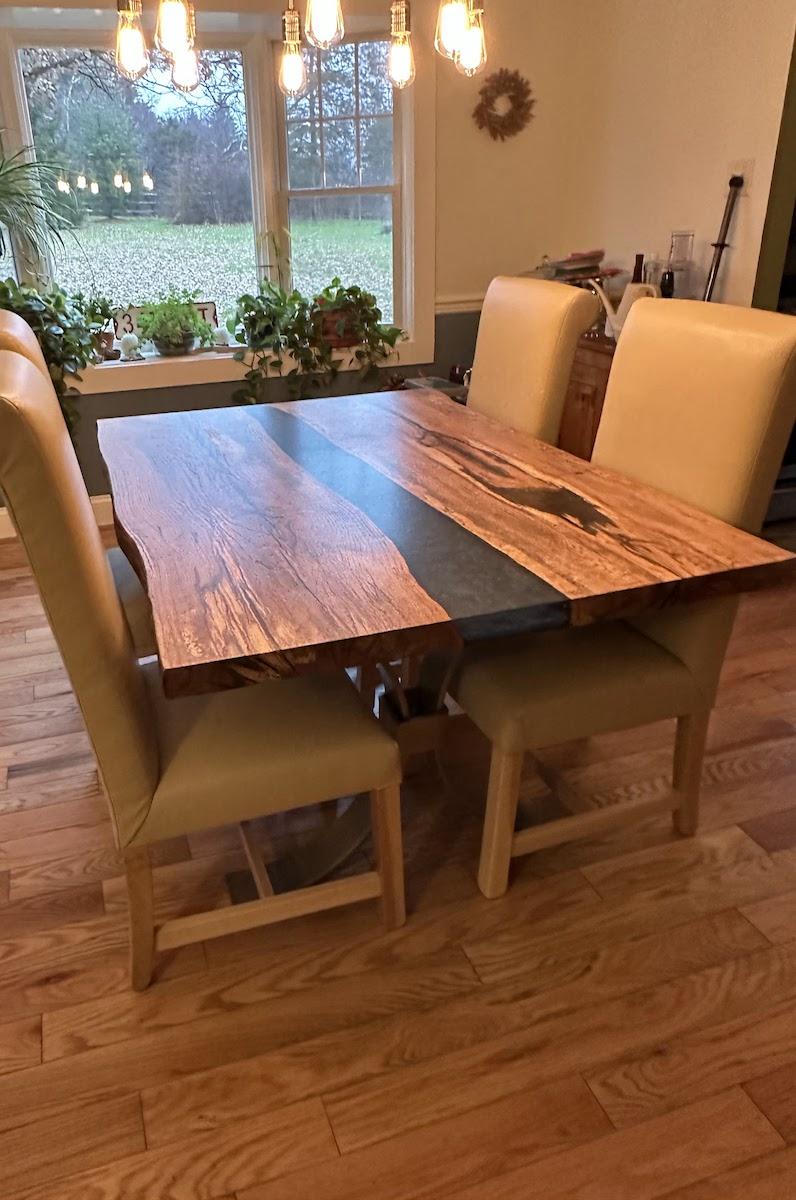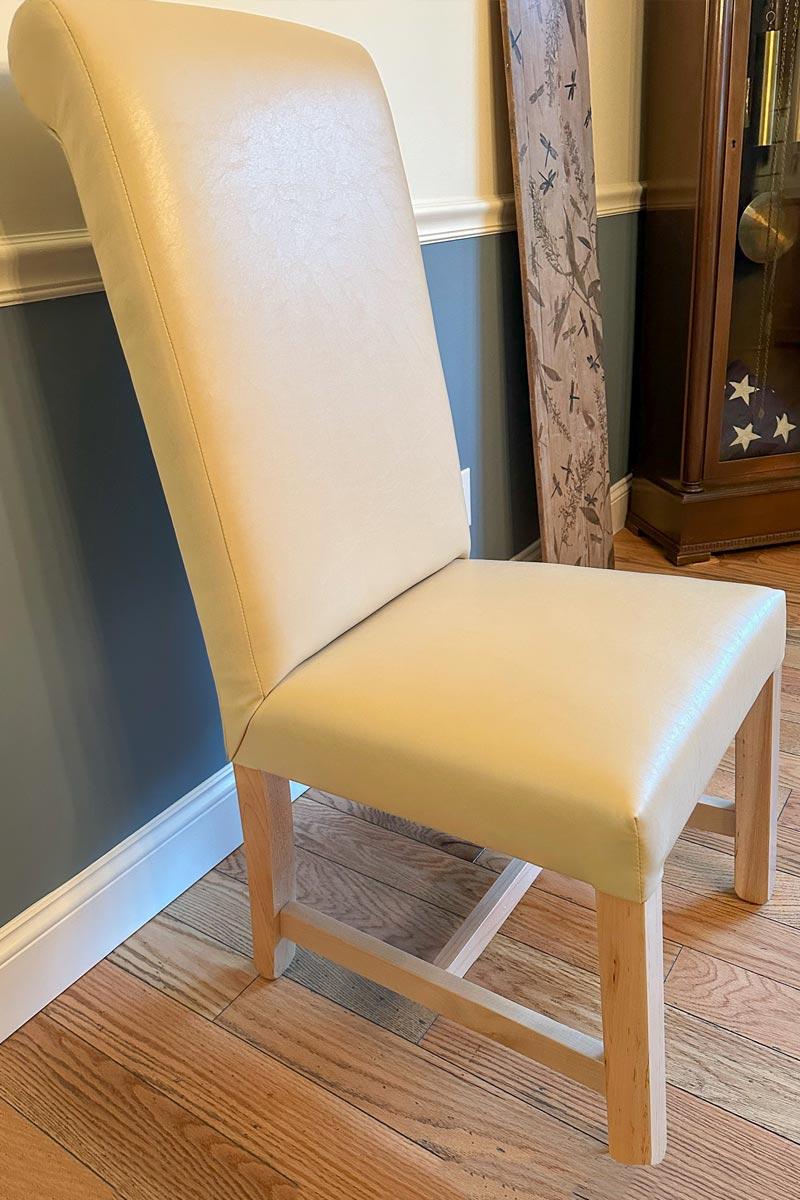 Barn Door Delivery to Green Lane, PA
Next, we went to the home of one of our amazing repeat customers in Green Lane, PA. We were delivering two reclaimed wood barn doors for their home office, where they also have a beautiful one-of-a-kind custom live edge desk.  
Our Green Lane customer also has a few of our other furniture pieces sprinkled throughout their home, including our Parker extendable farmhouse dining table with Akron barnwood chairs, a Pierce reclaimed wood buffet, and a custom English Walnut sofa Table with earth blue river epoxy. We have loved helping this customer furnish their home over the years with handcrafted pieces built to last, and it's always a treat to see how our Rustic Red Door furniture looks inside its forever home (especially when it's decked out for Christmas!).  
River Table Delivery to Perkiomenville, PA
Our next delivery was a custom Spalted Maple River dining table with black epoxy to a recently renovated home in Perkiomenville, PA. This is one of our custom, made-to-order tables.
When designing this table for our customer we had extra wood, so we also created matching end tables for their living area to create a cohesive look.
This family was getting ready to have 40 people over to their inviting home for Christmas Eve, and we were so glad to get them their new dining table in time!  
Farmhouse Dining Table Delivery to Perkiomenville, PA
Our last delivery for the day was to another local Perkiomenville customer who had ordered the Holbrooke farmhouse dining table with two leaves and matching rustic cherry dining chairs. Made of gorgeous rustic cherry wood, this solid wood table is extendable and comfortably seats 8 with the added leaves.  
We loved bringing these handcrafted furniture items to our customers' homes just in time for the holidays. Our goal is always to create furniture for the moments that matter, and it was a special treat to see these pieces reach their forever homes before friends and family came to gather.  
Stay tuned to see more behind-the-scenes content about customers' homes!