How to Set a Table for Entertaining

The holiday season is nearly here, and if you are anything like us, you are starting to prepare your home for entertaining. Whether you are welcoming guests for Thanksgiving or Christmas dinner, or just preparing to host friends and family more frequently as the seasons change, having a plan for how to set your table will help ease the stress of playing host. 
We're covering the basic instructions for how to set a table from simplistic to more formal, and sharing lots of inspiration of tables settings we love. Adding centerpieces will elevate your table even more and are the perfect way to bring in festive charm. We'll cover how to select centerpieces and our favorite ideas for the season. 
How to Set a Basic Table 
It's important to start with the basics of table setting and a few key guidelines to give structure to your setting. From there, you can add or subtract based on your meal plan and style. Strictly speaking, there is no one "right" way to set a table, so don't be afraid to step outside of the tips we share below!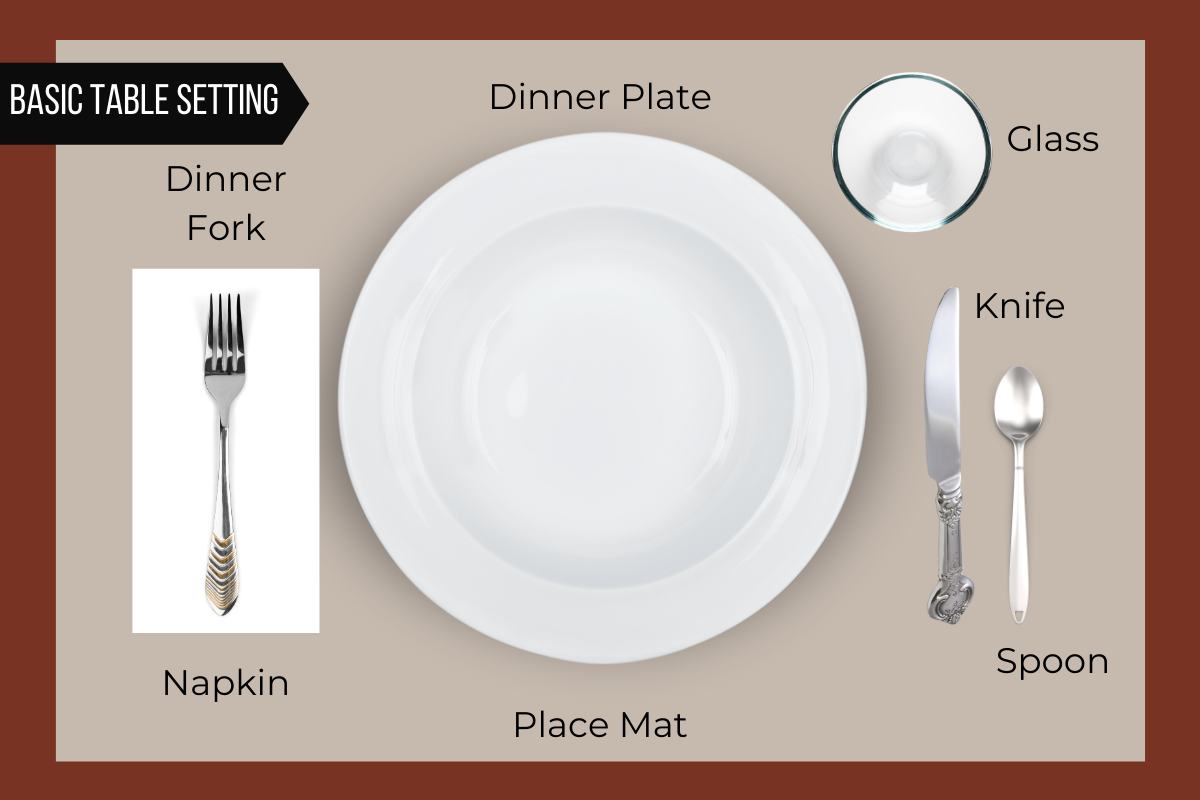 Table Setting Instructions 
Lay the placemat on the table
Put the dinner plate in the middle of the placemat
Put the napkin on the left side of the plate with the fork on top
Put the knife on the right side of the plate, curved edge facing in
Put the spoon on the right side of the knife
Place the water glass above the knife
How to Pick Centerpieces 
Now that you have your table setting in place, it's time to add centerpieces and decor! There are lots of options when it comes to centerpieces, so we're sharing a few basic tips to get you started.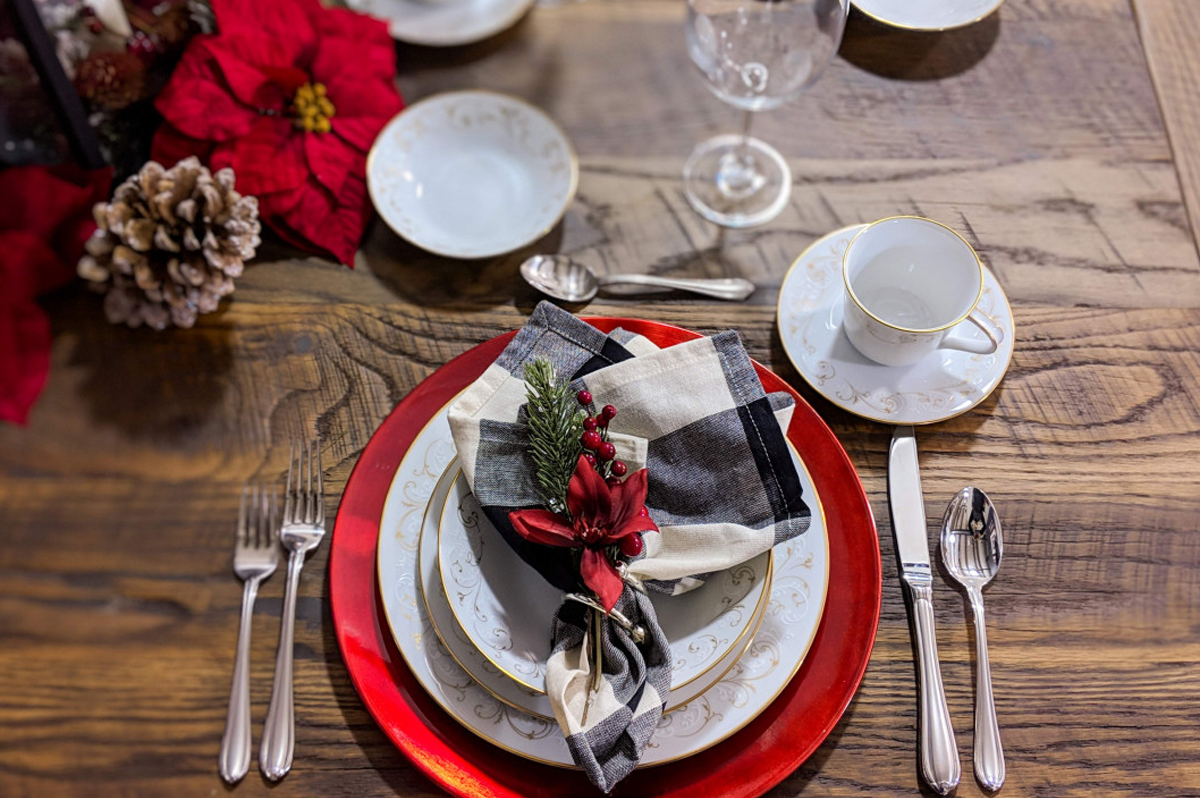 Table Shape and Size 
Round table centerpieces should preferably be round but, more importantly, attractive from all angles.
A square table can accommodate either round or square centerpieces but, just as with the round table, centerpieces should be attractive from all angles.
Rectangular and/or oval tables will require an elongated centerpiece or multiple centerpieces. Use a variety of heights to add more visual intrigue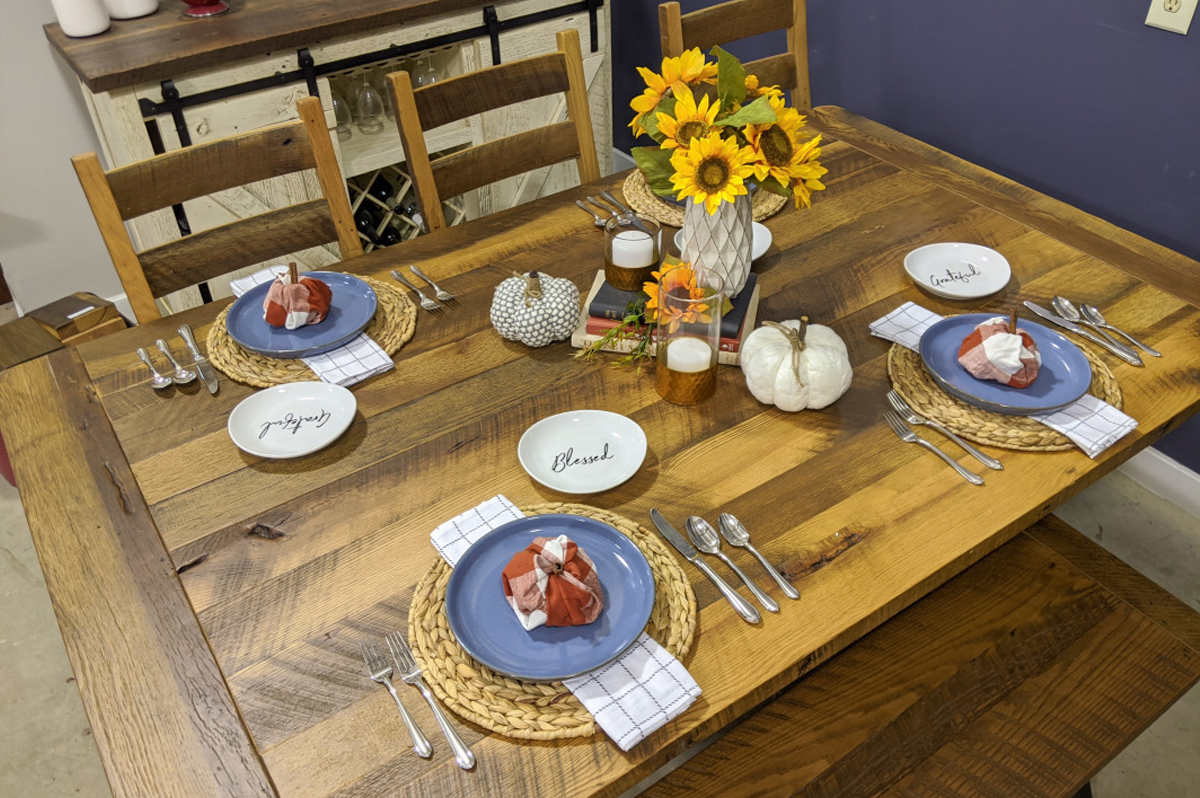 Centerpiece Size 
First, decide if you want your centerpieces to remain on your table throughout dinner, or if you want them to set the ambiance and plan to clear them to make way for the food. If your centerpieces will stay on the table, limit their height to no taller than a wine glass to allow for sight lines across the table. 
You can also place taller centerpieces at intervals along the table and between seats so that they don't obstruct the view of your guests. 
What to Include in Your Centerpieces
There are so many options for centerpieces, that it all comes down to your personal style and preferences. We love to use things that we have on hand and that we will use again, so consider taking an inventory before you set out to buy anything. Read our tips below for inspiration on what to include in your centerpiece.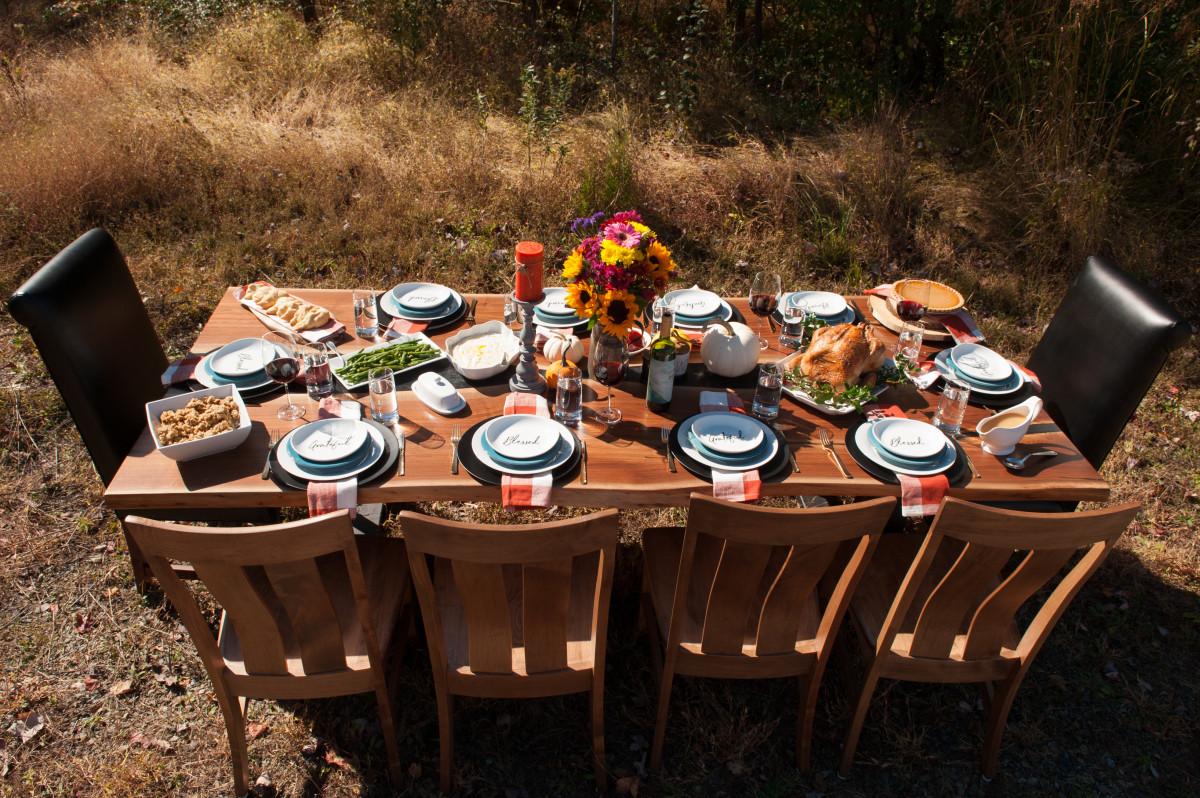 Live elements: Consider adding fresh flowers, gourds, fruit, and herbs to your tablescape
Natural elements: Pinecones, dried wheat, leaves, and dried flowers and perfect additions that you can use over and over again
Decor: See our photos throughout for ideas on decor to add to your table design, such as cloth pumpkins and books
Lighting: Tea lights, candlesticks, and lanterns will add ambiance to any table