Forever Green, Live Edge Furniture for a Floral Shop
These exquisite Live Edge pieces were delivered to their Wyoming home for a family member's beautiful florist shop. Below, you'll get a sneak peek at their new pub tables, countertop, and shelves supported by black powder-coated steel brackets. The abundance of natural beauty in this place -both inside and out- was breathtaking!
Wormy Maple Pub Table
Above, you see a custom wormy maple pub table on an "I" shaped base. This unique piece brings so much character to the room! We love it with their Christmas themed decor as well.
Live Edge Oak Burl Table
Above, you see a beautiful live edge oak burl table with a metallic epoxy. This gorgeous table has a steel base so it can safely support all the accessories the owner has put on top! This piece is truly one of a kind!
Live Edge Shelf
Last but not least, their new live edge shelf with steel brackets. The beautiful wood is such a great way to display their plants and decor for sale. It smells great in there too!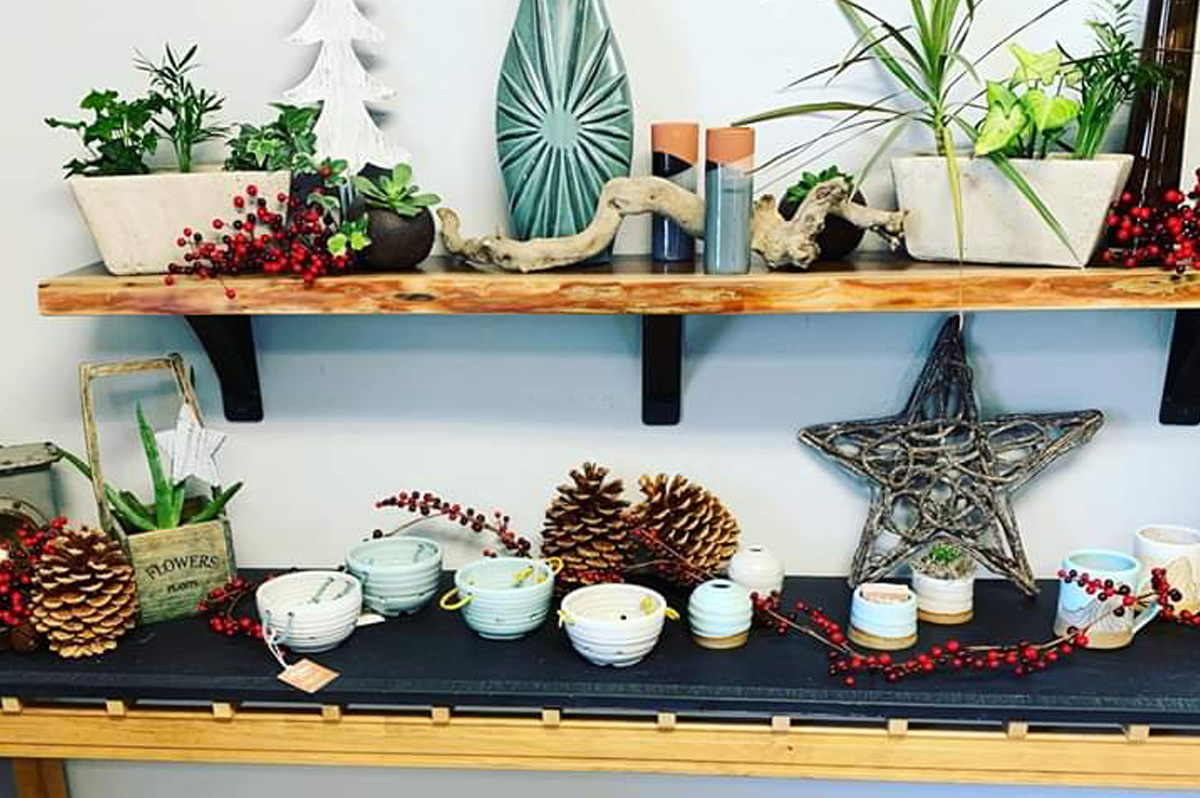 Custom Made Furniture for You
These gorgeous pieces are only a few of many to choose from. Whether you're shopping for a pub table or live edge shelf for your home or business, you deserve one that you love. Shop the collections or get a complimentary design consultation for a custom-made furniture piece!