Neutral Fall Tablescape Inspiration
It all started with a little apple basket...
You never know when inspiration might strike. A few weeks ago while browsing at Goodwill, it struck me in the form of some sweet apple baskets. They were simple and unassuming, but they immediately said "fall" to me. I wasn't quite sure what I would do with them, but I did recognize that they would be the perfect jumping-off point for this year's fall tablescape.  
Be sure to watch our video on YouTube for more decor inspiration from our fall collection below.
The next item that I found and loved is the woven pumpkin centerpiece. I'm always on the lookout for something a little bit "different", and this pumpkin is so unique in color and texture that I knew it had to be part of this year's design.  
Honestly, this is the first tablescape that really came together at the last minute. I didn't go into this with a set plan or idea in mind. It was definitely built a little by trial and error. I used our new  Norway Barnwood Dining Table as the backdrop with its sturdy, beautiful, and timeless appeal - a perfect match for this simple fall table.  
Color Palette
For this fall table, I chose to go with colors that are very neutral and soft and not the "in-your-face" bright oranges, golds, and burgundies that are in a lot of your typical fall decor. Instead of bold color, I chose to add interest with pattern and texture.  
The plaid runner and striped napkins may not be prints that a lot of people would consider combining, but I think that they really work well together with this tablescape.
For visual interest without the overall look appearing too cluttered, I added in some rustic faux pumpkins and florals in the same color scheme.
Place Settings
For place settings, I returned to my favorite gray chargers, white plates, glasses, and brushed gold flatware that I've used in previous tablescapes. I'm a big believer that you don't have to spend a lot of money on decorating for each season. With just a few special touches, you can create a completely fresh look with your everyday dishes.  
I really like the way that the apple baskets turned out. I simply draped a napkin in each of the baskets and then topped them with textured mini pumpkins and a sprig of faux wheat. Casual? Yes. But also a little chic, I think.
The overall style, I'd say, is pulled together but effortless. Casual but cool -the perfect cozy fall tablescape for our warehouse this year.
If you like this beautiful fall tablescape, you can create one for your own home! Get all the details of the sources we used in this design below. Don't forget to tag us @rusticreddoor to share your fall table decor with us!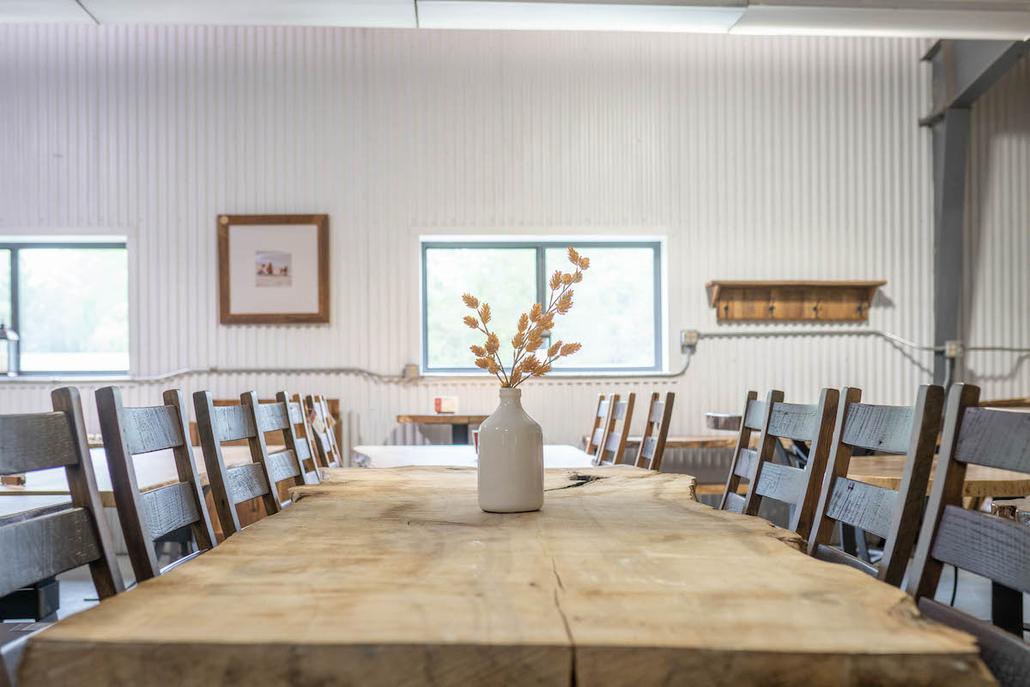 Come Behind the Red Door
Looking for more decor inspiration for your home? Never miss a post by subscribing to our blog, Behind the Red Door, to get our best rustic design tips delivered to your inbox