They say that time flies when you're having fun. Well, it seems that it moves at light speed when you're moving your business into a new space. Over the last month, we here at Rustic Red Door Co. have been settling into our new location in Perkiomenville, Pennsylvania. It was not a very far move. We're actually only about 5 minutes from our previous place. However, it took a lot of hard work from our staff, families, and friends to get this process finished in a timely and efficient manner.
To think that we moved everything in and were essentially set up and ready to go during the same week that my husband, Shaun, went out to Ohio to pick up a load of products is incredible.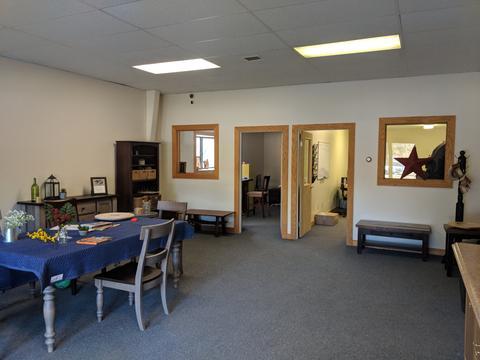 Rustic Red Door Co. operated out of our basement for about 8 years. We then added a small storage unit about 3 years ago. We then outgrew these and needed a warehouse space to grow more, so we rented a 1700 sq. ft. space but continued to primarily operate out of our basement. Last fall we officially moved into that space full time. Now in 2018 we have upgraded massively and are now in a warehouse with about 10,000 sq. ft. with two loading docks!!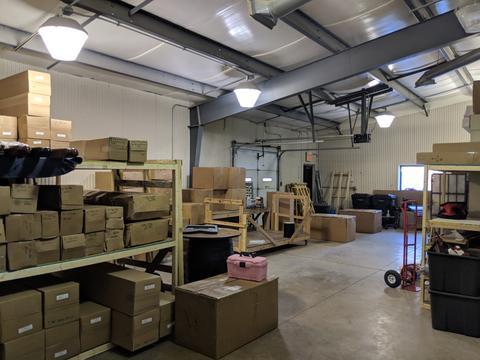 Adjusting to the new warehouse space has been an adventure for sure. We've built new workstations, shelving for product, and finally have our own dedicated office space! We've never had this much space before but are already thinking of ways that we could use more. We are excited to set up a photography area and a workshop.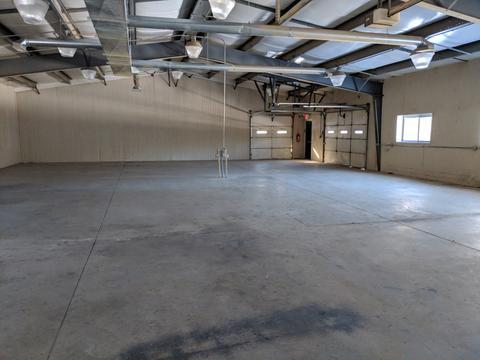 With the business growing exponentially, this move has allowed us to prepare for taking this business in new and exciting directions...from providing new products and services to potential new business ventures. We're excited for the future here at Rustic Red Door Co.
We plan to have a grand opening in May or June.  Stay tuned... We'd love for you to come visit!