From Raw Materials to Rustic Beauty
Turning 3 Live Edge Maple Slabs into 2 Beautiful Pieces of Furniture
Live edge furniture has become increasingly popular in recent years, and it's not hard to see why. The natural beauty of the wood, combined with the unique shape of the live edge, creates a one-of-a-kind piece that adds character and charm to any room.  
We recently had the opportunity to create two stunning tables from three live edge slabs that came from one maple tree.
One of our new customers, a local architect, had been in search of tables for his dining space and breakfast area. Working with our client to find the perfect tree for this project -and any project- is one of our Lead Designer's many areas of expertise. Shaun is able to visualize the potential of every curve, knot, crevice, and natural "imperfection" and see what each one can contribute to the finished product. These tables in particular involved a complicated process and we're excited to share the steps with you.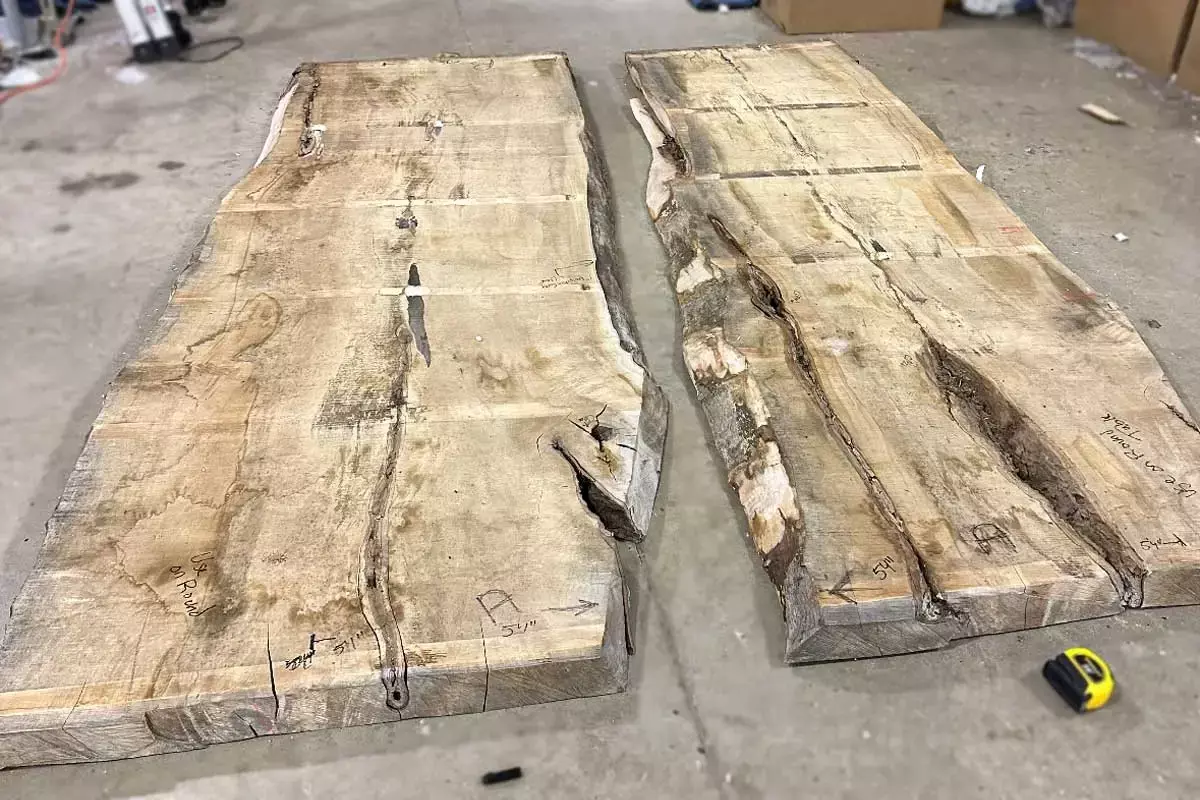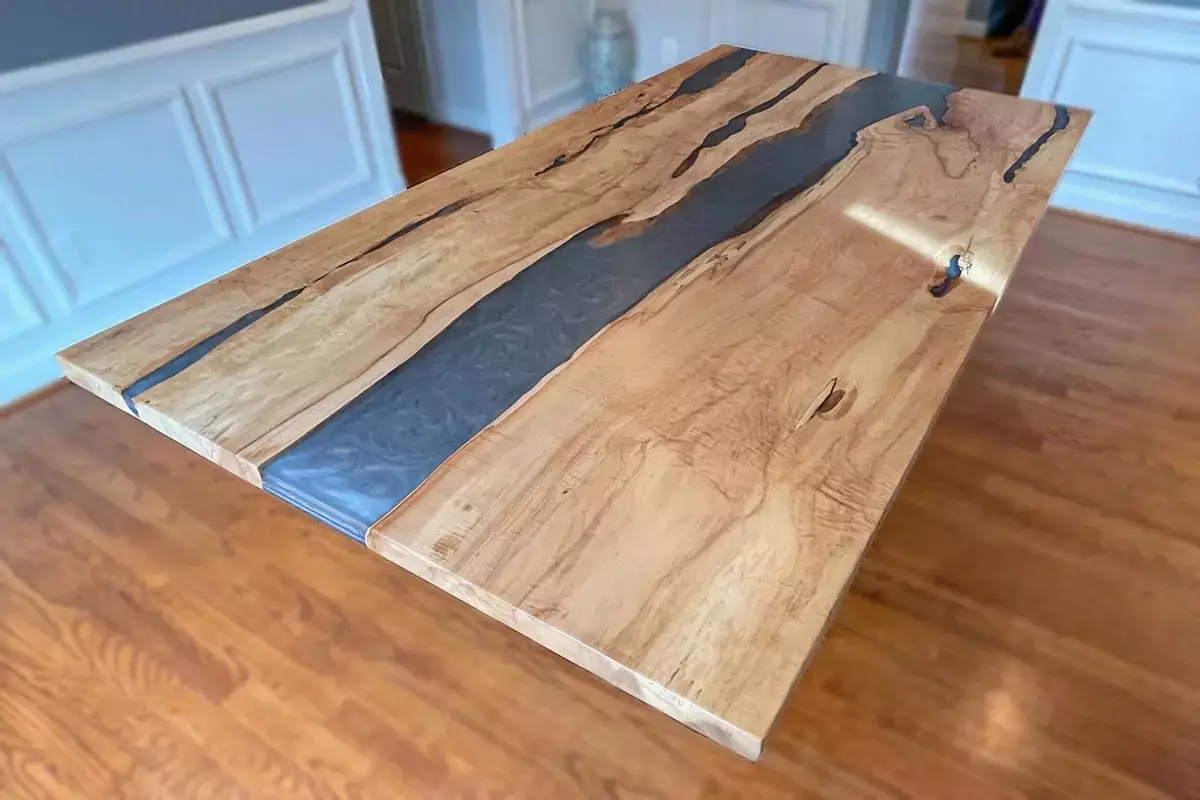 Live Edge Maple River Table
The first table was designed and constructed using two live edge maple slabs.
Shaun carefully selected the slabs to ensure that they complemented each other and would meet the required finished dimensions of 96"L x 54"W. The slabs were then joined together with a Dolphin Gray Epoxy "river" to create a seamless tabletop with a breathtakingly beautiful effect.
The natural curves and edges that framed the river were left intact, and the surface was sanded and finished with a clear pour that created a smooth, glossy surface. Shaun then attached our customer's base choice, a sleek, powder-coated steel "Twisted Knuckle" base, to create a modern and minimalist look that perfectly complemented the organic feel of the live edge slabs.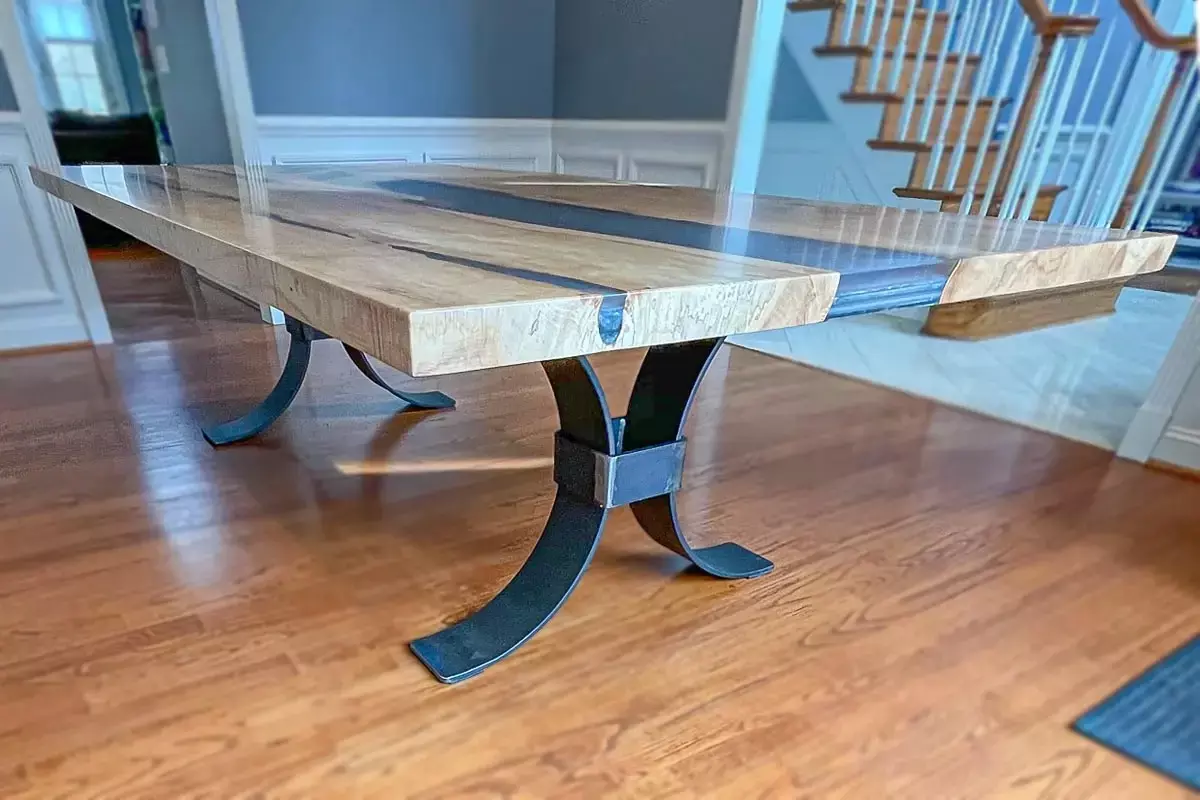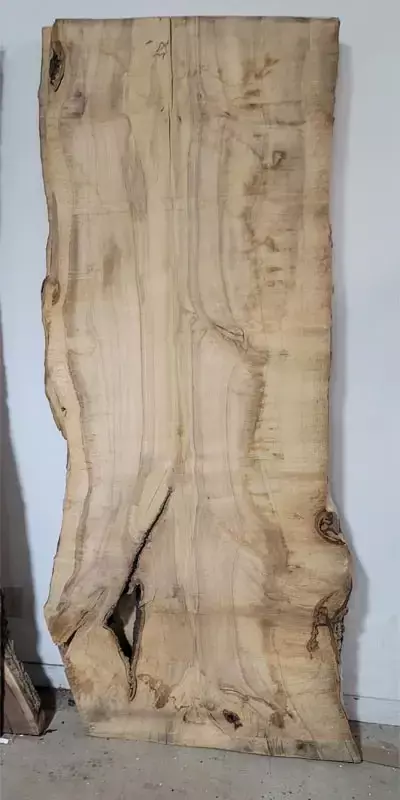 Large Round Maple Table
Next, with the remnants set aside from the first two maple slabs and the third maple slab, Shaun built a magnificent 66" round table for this family's sunny breakfast nook.
Joining the three wood pieces together allowed Shaun to create the larger table top required by our customer (66"D). A contrasting black epoxy fill was chosen for the natural voids and crevices.
The table's surface was then sanded and finished to bring out the rich color and unique wood grain patterns. A hand-welded, powder-coated steel pedestal base gives the table a modern feel as it beautifully contrasts and enhances the natural characteristics of the maple wood.  
(We enjoy working closely with each customer through the details of the design process including helping them choose their epoxy color and base style as well as meeting their size requirements.)
Heirloom Quality, Made to Last
These tables were a labor of love, and we are thrilled with how they turned out. More importantly, our customer is extremely pleased with both beautiful maple tables! The live edge maple slabs Shaun selected were truly impressive in and of themselves, and we are so happy he was able to create two unique pieces that showcase the natural beauty of the wood. These tables are not only functional pieces of furniture but also works of art that will be cherished for years to come.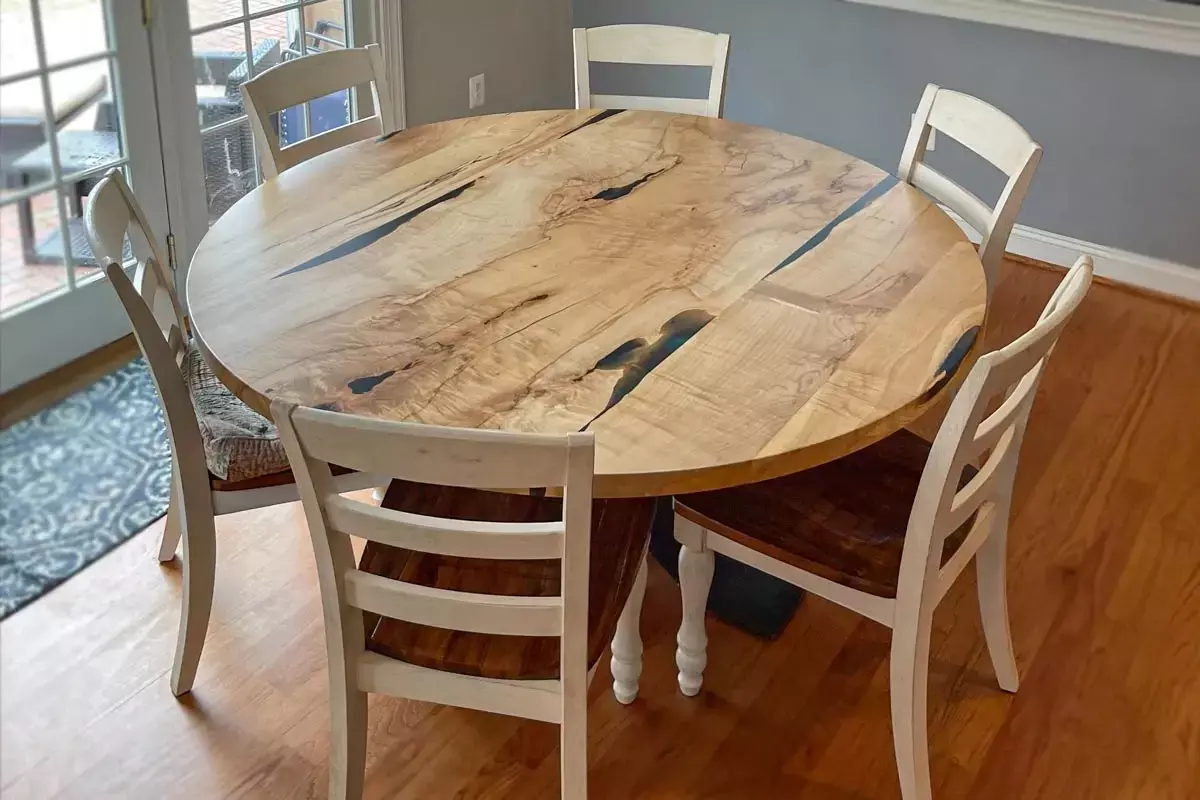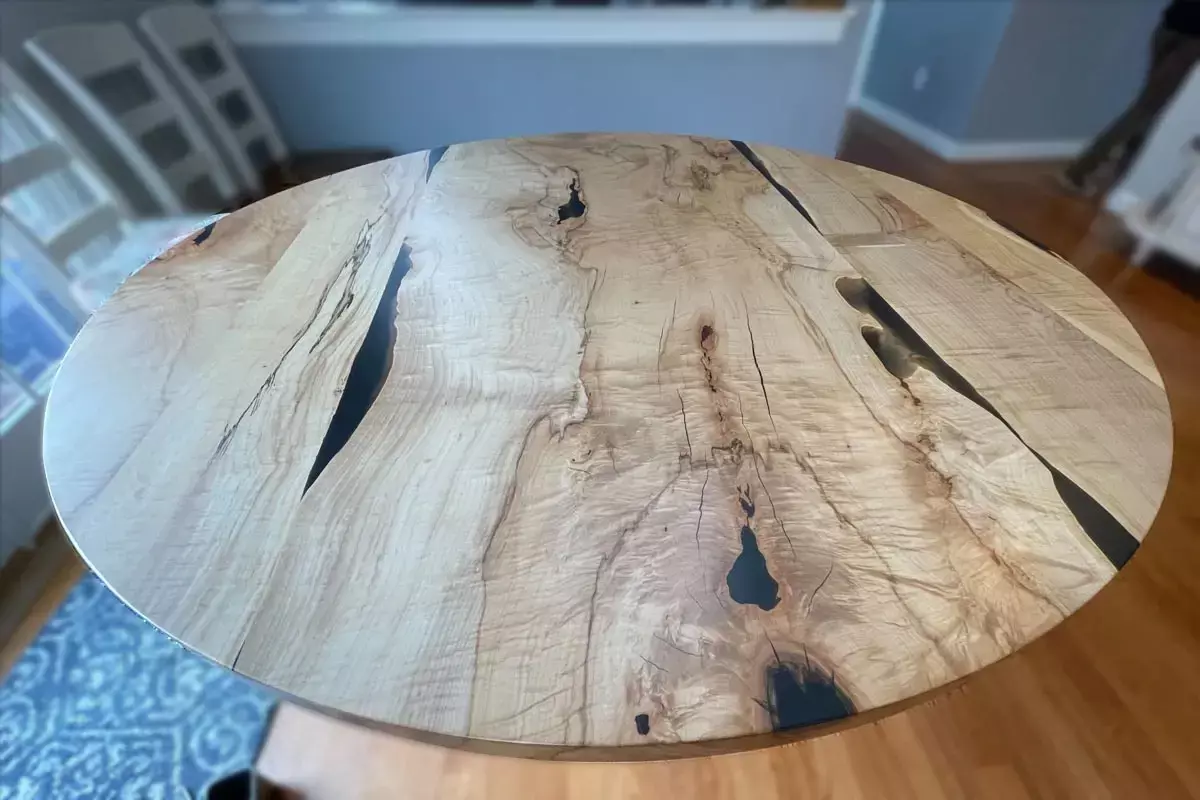 Live Edge Furniture For Your Home
The unique beauty of live edge wood is unlike anything else, and any piece is sure to become the focal point in any room. If you're considering adding live edge furniture to your home, we recommend you take the first step and schedule a design appointment with Shaun. And if you choose three live edge maple slabs like Shaun did for these local customers, you might just end up with two extraordinary tables --the envy of all your guests.