Rustic Red Door's Favorite Recipes for the Holidays
Need some inspiration for your holiday meals this year? We polled our Rustic Red Door staff to find out their favorite go-to recipes for the holiday season. From binge-worthy appetizers to sides, to main dishes and sweet treats, we've gathered up a list of tasty options to share with you!
These are perfect additions to your Thanksgiving dinner, Christmas morning, or any upcoming holiday celebration where you need good food to share. Consider this an early gift from our Rustic Red Door family to yours. :)
Let us know if you give any of these recipes a try by tagging us @rusticreddoor on Facebook or Instagram. Happy Holidays!
Appetizers & Sides
These appetizers and sides have one thing in common... cranberry! It's the perfect addition to any recipe to give it a holiday feel and celebrate the season.
Cranberry Brie Bites
Before you sit down for the full meal, holiday gatherings are all about the apps! These Cranberry Brie Bites are a delicious holiday appetizer, and a favorite of our Interior Designer Jen. They are easy to whip up, make for a beautiful presentation, and are always a major crowd pleaser. We call that a win!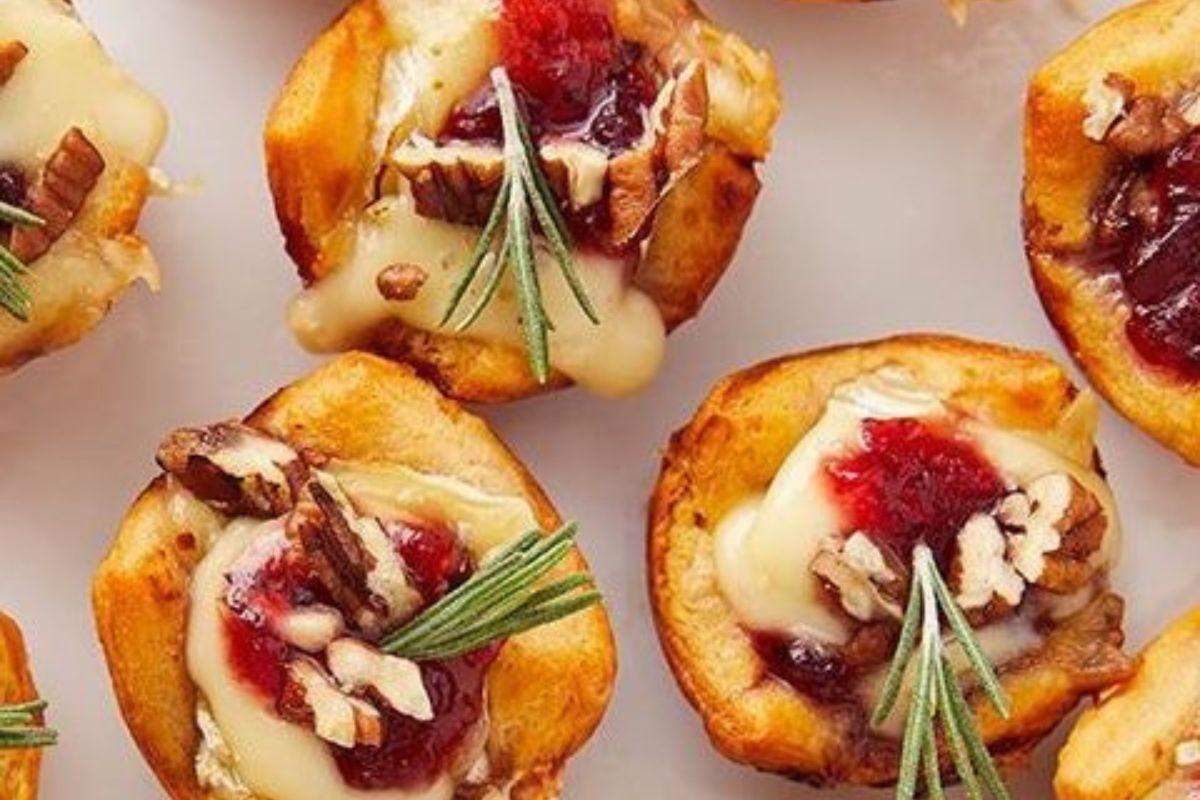 Apple Salad
A bright, fresh salad filled with seasonal favorites like candied walnuts and cranberries is a must this time of year. Try our Inventory Manager Karen's favorite Apple Salad Recipe.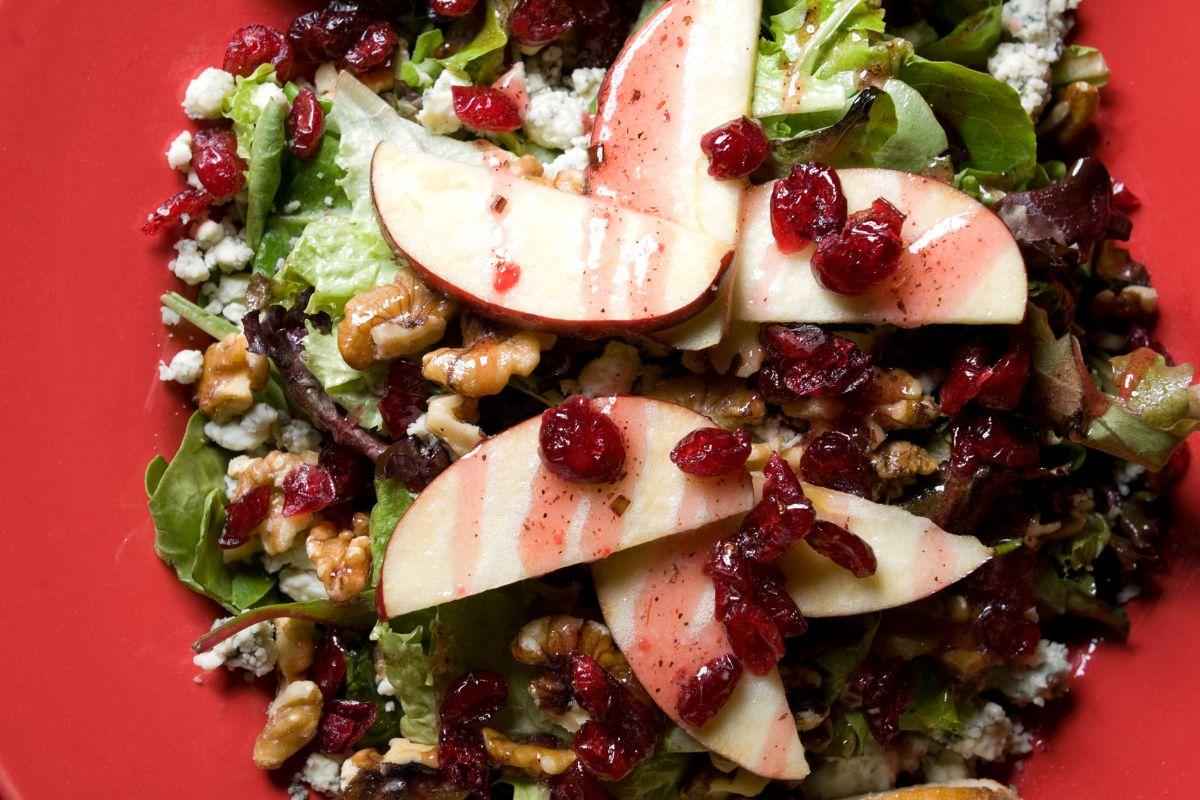 Homemade Cranberry Sauce
Skip the store-bought cranberries and instead make this homemade cranberry sauce. It's way easier than it sounds. This recipe is a favorite of RRD owner Kerry and only requires 3 ingredients to make!
The Main Event
Now some of these may be considered "sides", but when it comes to holidays like Thanksgiving, these dishes are staples! Enjoy some original and tried and true main event recipes from our staff.
Chicken and Noodles
Not to be confused with chicken noodle soup, this comforting Chicken and Noodles recipe was a holiday staple in Editorial Manager Susan's home growing up!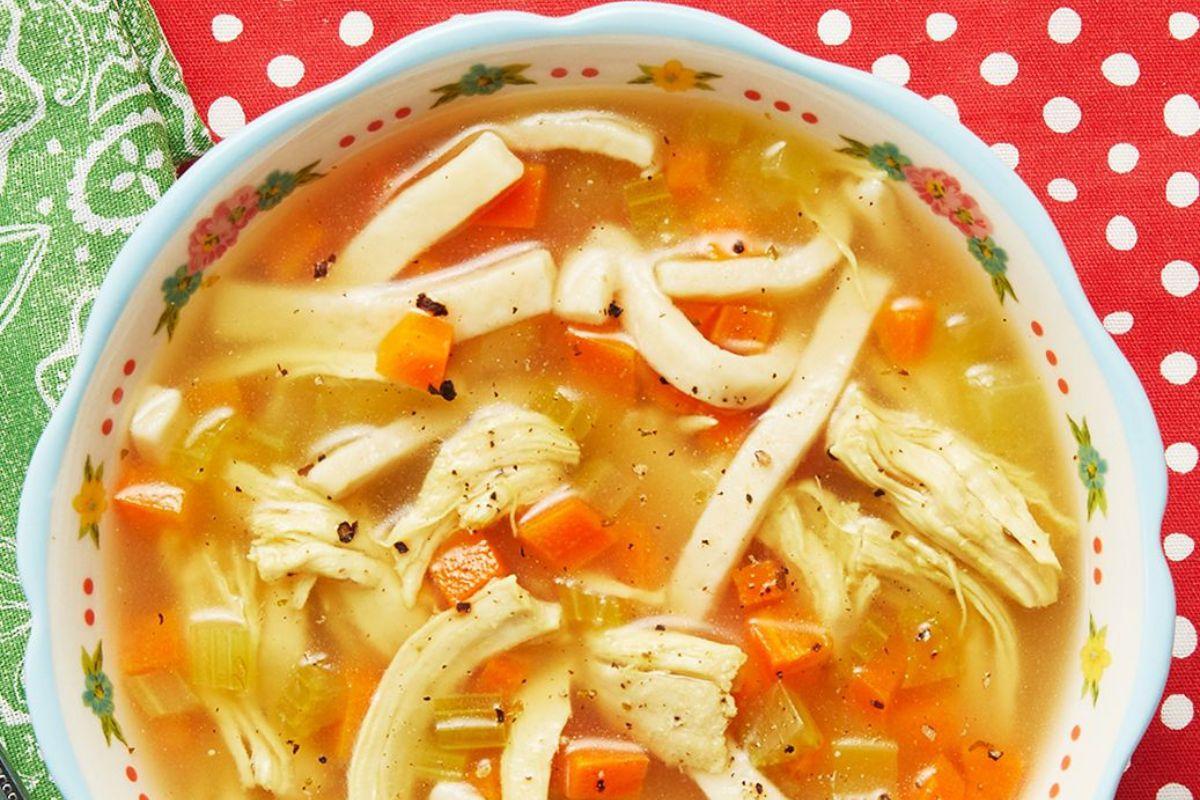 Pineapple Filling
Want to try a twist on a classic recipe this Thanksgiving? Our General Manager Cory shared her original Pineapple Filling recipe. It's simple yet delicious. We can't wait to give this one a try!
Ingredients:
1 stick butter 1 cup sugar
1 can (20 oz) crushed pineapple (not drained)
Pinch of salt 4 eggs 7 slices stale bread (cubed)
Directions:
Cream butter and sugar together well.
Add eggs one at a time. Beat well after each egg.
Add pineapple undrained.
Stir in bread crumbs.
Pour into a well-buttered dish.
Bake at 375° for 45 minutes.
Green Bean Casserole
Toss those canned green beans and cream of mushroom soup aside and opt for a simple, tasty take on Green Bean Casserole this year! Our staff have two favorites, both packed with fresh produce. Try out this Vegan Green Bean Casserole (Blog Writer Renae's favorite) or RRD Owner Shaun's favorite classic recipe with onion rings.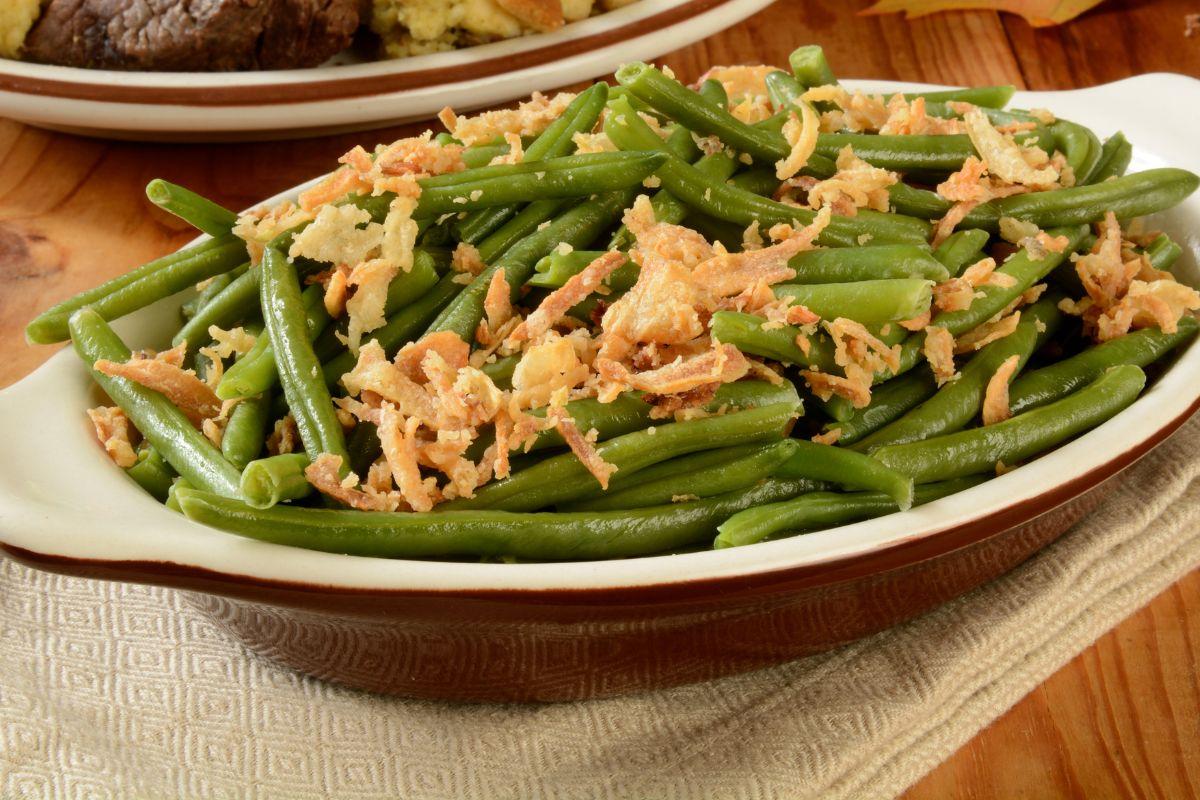 Sweet Potato Casserole
Another favorite of Kerry's, this yummy Sweet Potato Casserole is creamy, baked to perfection, and finished with a pecan topping. So good!
Not Your Grandma's Mashed Potatoes
The final must-have holiday recipe is, of course, mashed potatoes. Website Manager Stephanie is sharing her own recipe, and these aren't your grandma's mashed potatoes. :)
Ingredients:
Potatoes
1:1 Butter to Heavy Cream
Herbs: Thyme, Rosemary, Sage, Parsley
Garlic (Optional)
Directions:
Roughly peel potatoes; leave some skin on for taste and texture.

In a saucepan, combine 1 part heavy cream, 1 part butter.

Using butchers twine, create a sachet of thyme, rosemary and sage by tying stems of herbs together. Steep sachet of herbs in heavy cream and butter mixture for approx 5-10 min, making sure that the mixture doesn't boil. Strain butter/heavy cream mixture. If you want to get crazy, throw garlic into butter and heavy cream mixture.

While waiting for mixture to cool, boil off potatoes. Boil them long enough to stick a fork in and have the fork come out without the potato.

Strain potato and start mashing. Slowly add in butter/heavy cream mixture to help get to the proper consistency

Salt and pepper to taste. Finish with chopped parsley.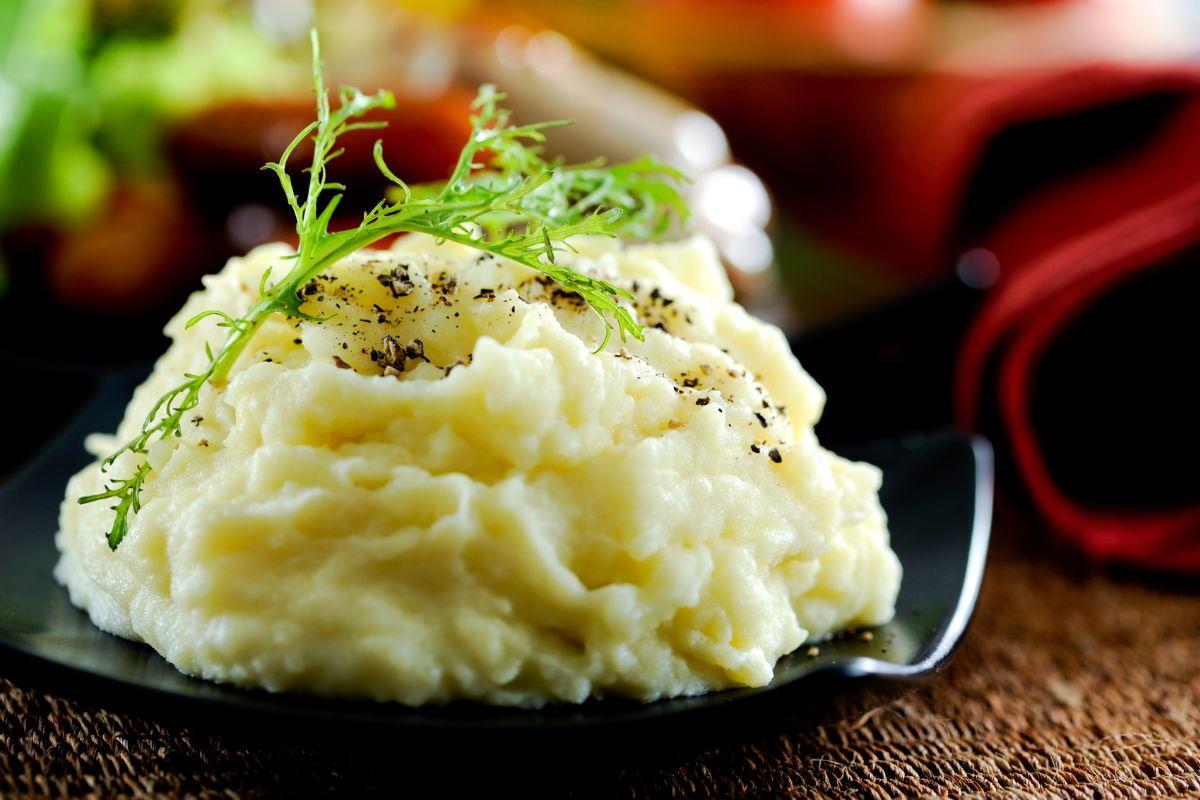 Sweet Treats
It's time for something sweet! These treats are perfect for dessert, casual holiday hangouts, or Christmas morning!
Cinnamon Streusel Coffee Cake
This Cinnamon Streusel Coffee Cake is Christy, our Social Media Manager's, go-to favorite for Christmas morning. It's soft, moist, and the perfect Christmas accompaniment!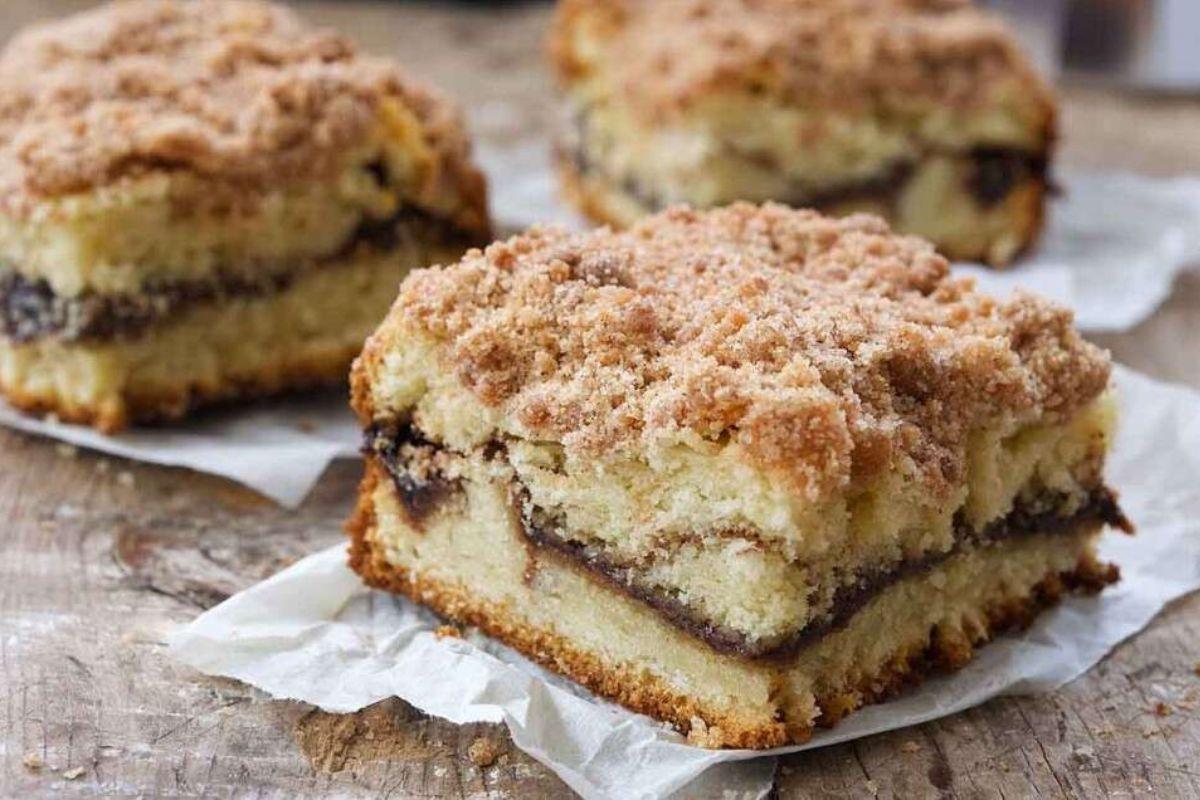 Texas Sheet Cake
Another one of Susan's holiday favorites is this Texas Sheet Cake. It's full of chocolate, walnuts, and only takes 30 minutes to make - another crowd pleaser for the holidays or any time of the year!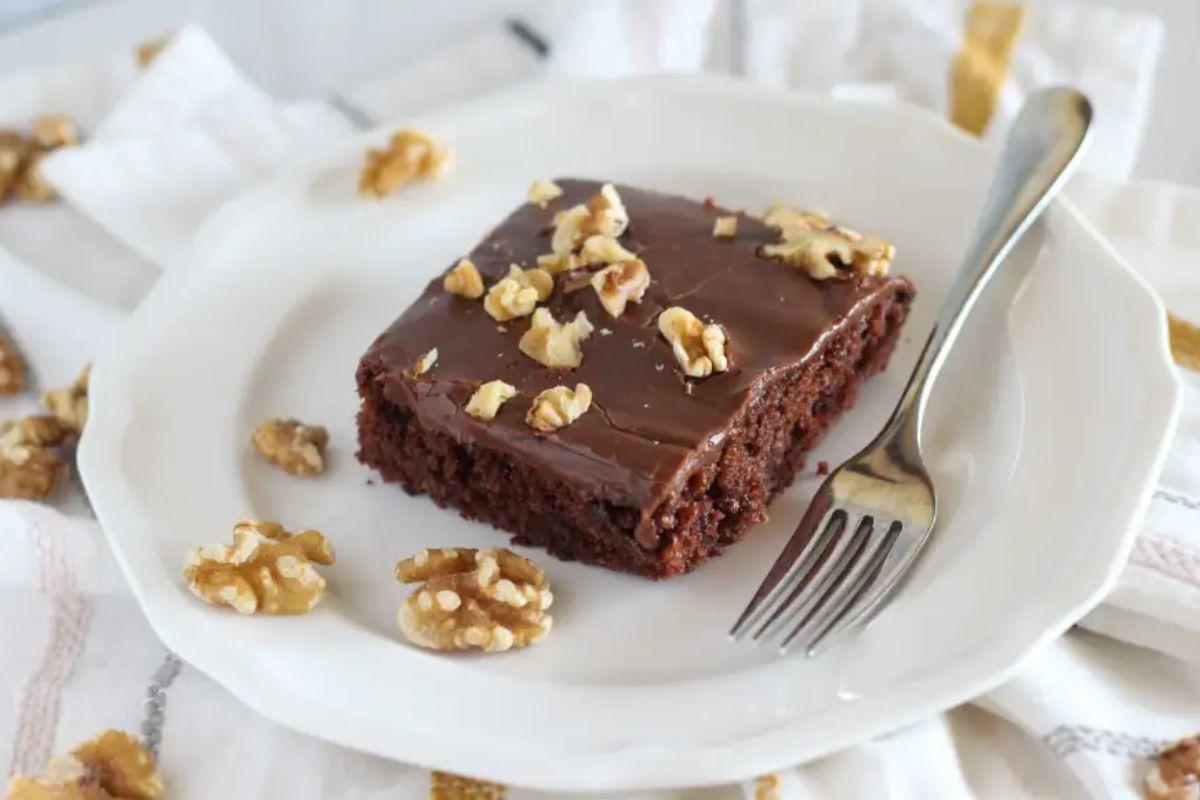 Pumpkin Pie
Thanksgiving dinner just isn't complete without a sweet classic, pumpkin pie. Try the Smith family's go-to recipe for the perfect pumpkin pie. You won't regret it!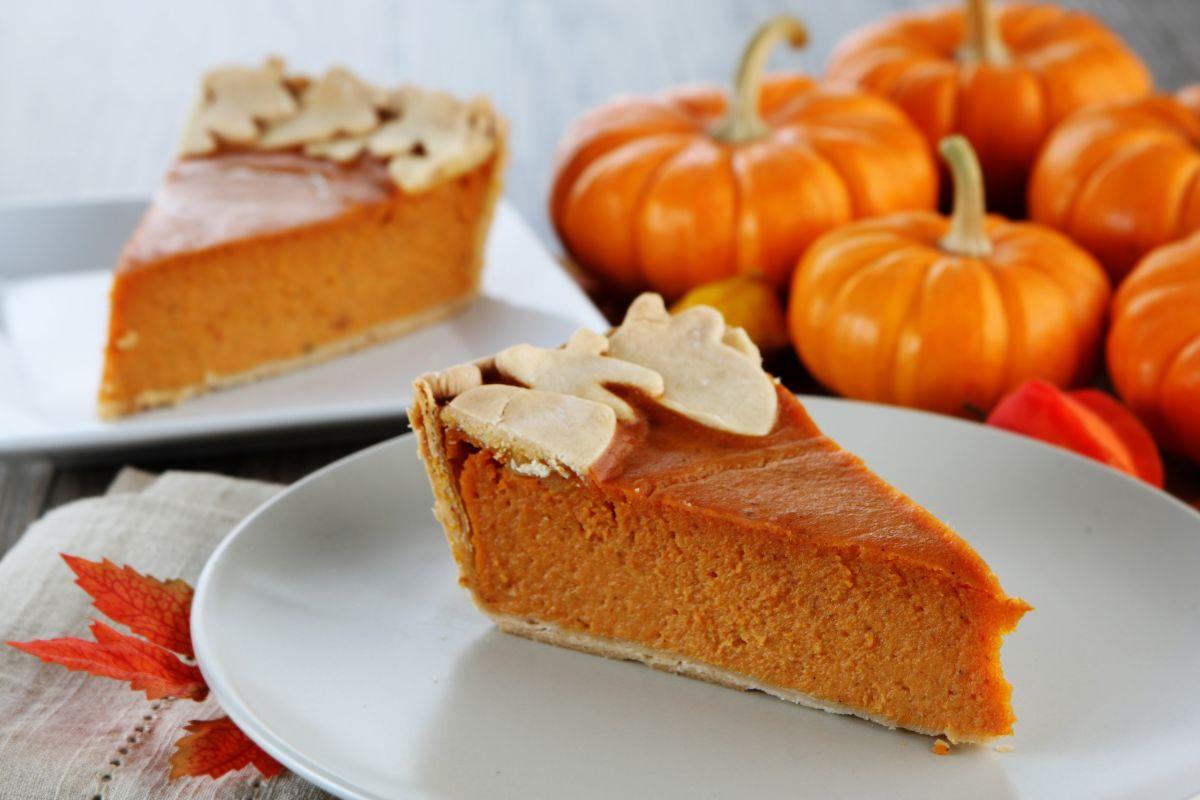 Happy Holidays!
We hope seeing some of our staff's favorite holiday recipes inspires you for your upcoming gatherings! There's nothing better than good food shared with family and friends. Happy Holidays!