Shop All Blanket Chests
Oak Wood
Onyx Stain
Pre-Catalyzed Polyurethane
Anti-Slam Hinges
Three Sides Cut Out for Easy Opening and Closing
Engrave Option 

single panel, contact us for more)

Shipping time will be longer if engraved
Outside Dimensions

24" - 24"L x 18"D x 17"H
30" - 30"L x 18"D x 17"H
36" - 36"L x 18"D x 17"H
42" - 42"L x 18"D x 17"H

Inside Dimensions

24" - 22.5"L x 16.5"D x 14"H
30" - 28.5"L x 16.5"D x 14"H
36" - 34.5"L x 16.5"D x 14"H
42" - 41.5"L x 16.5S x 14"H
Share
View full details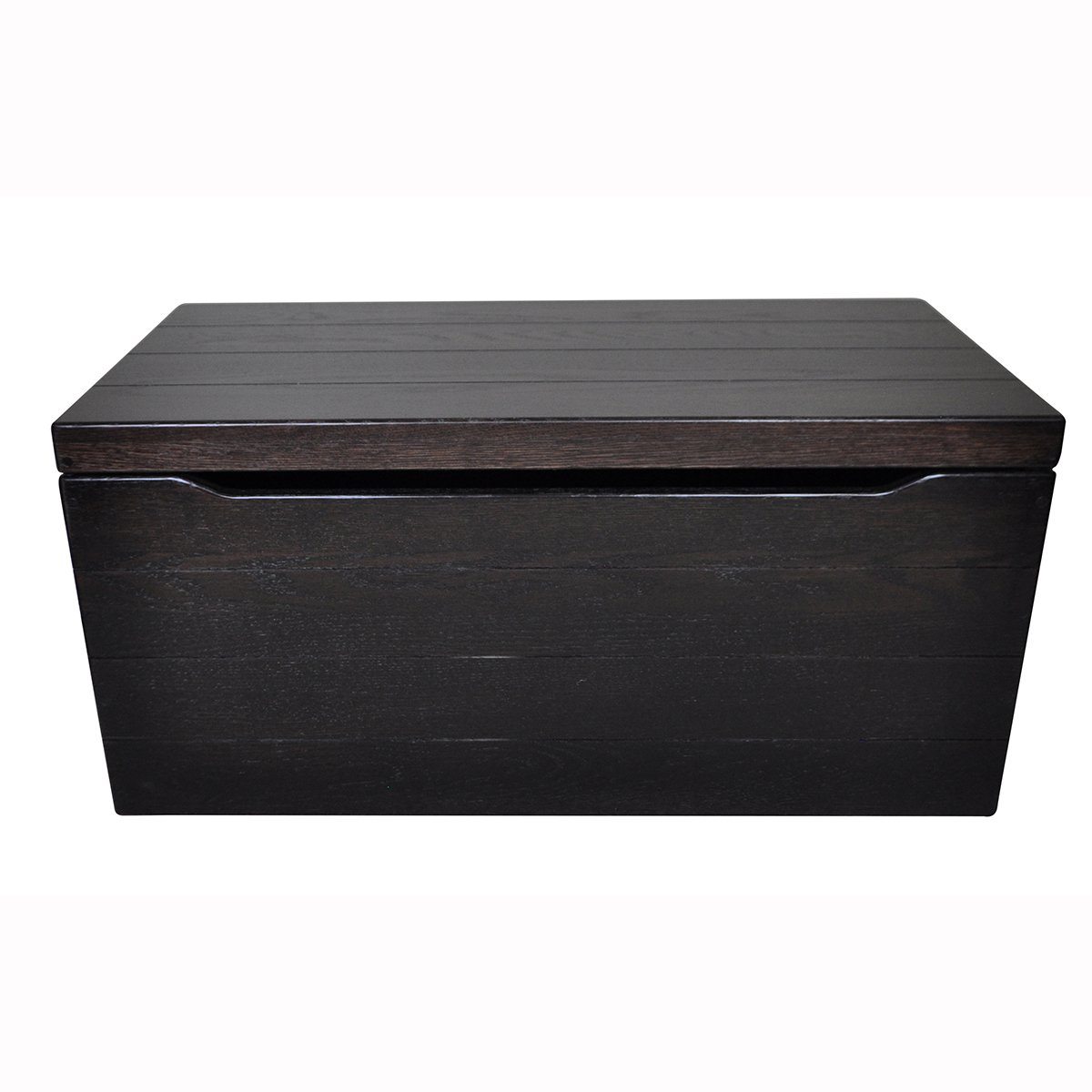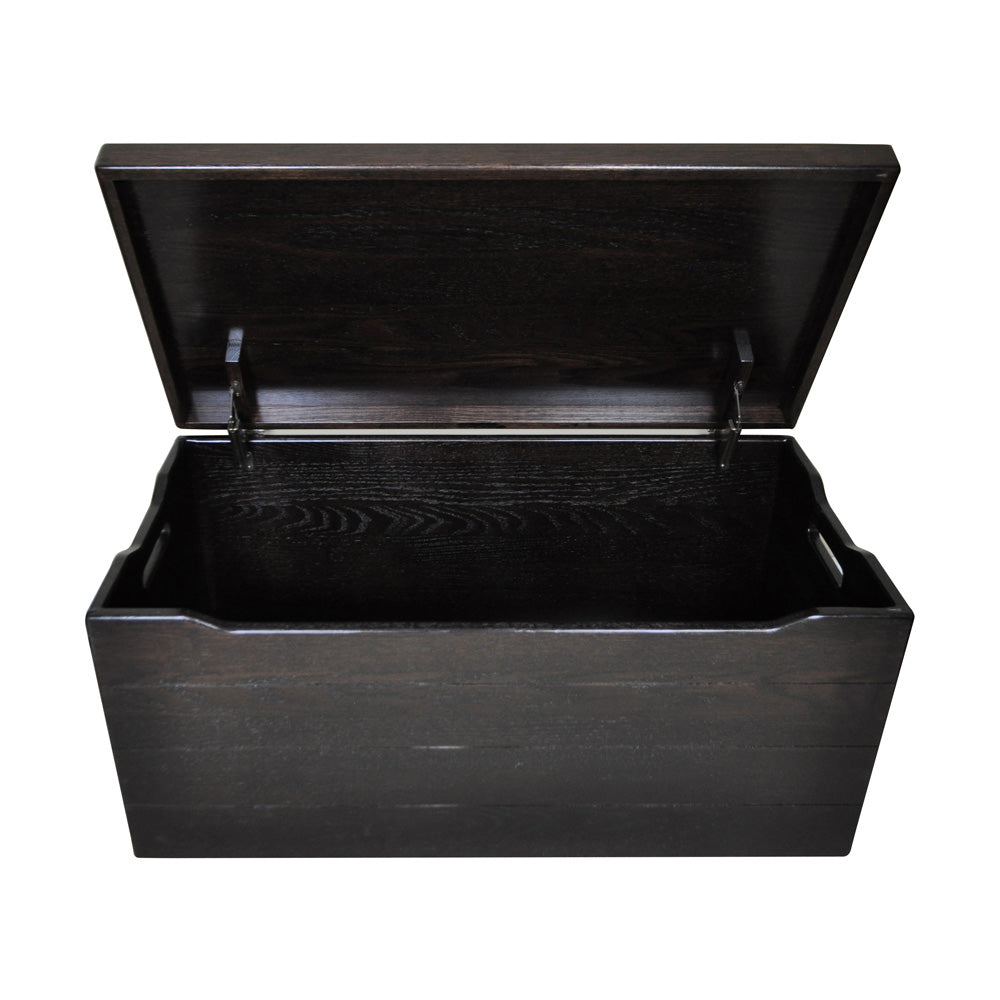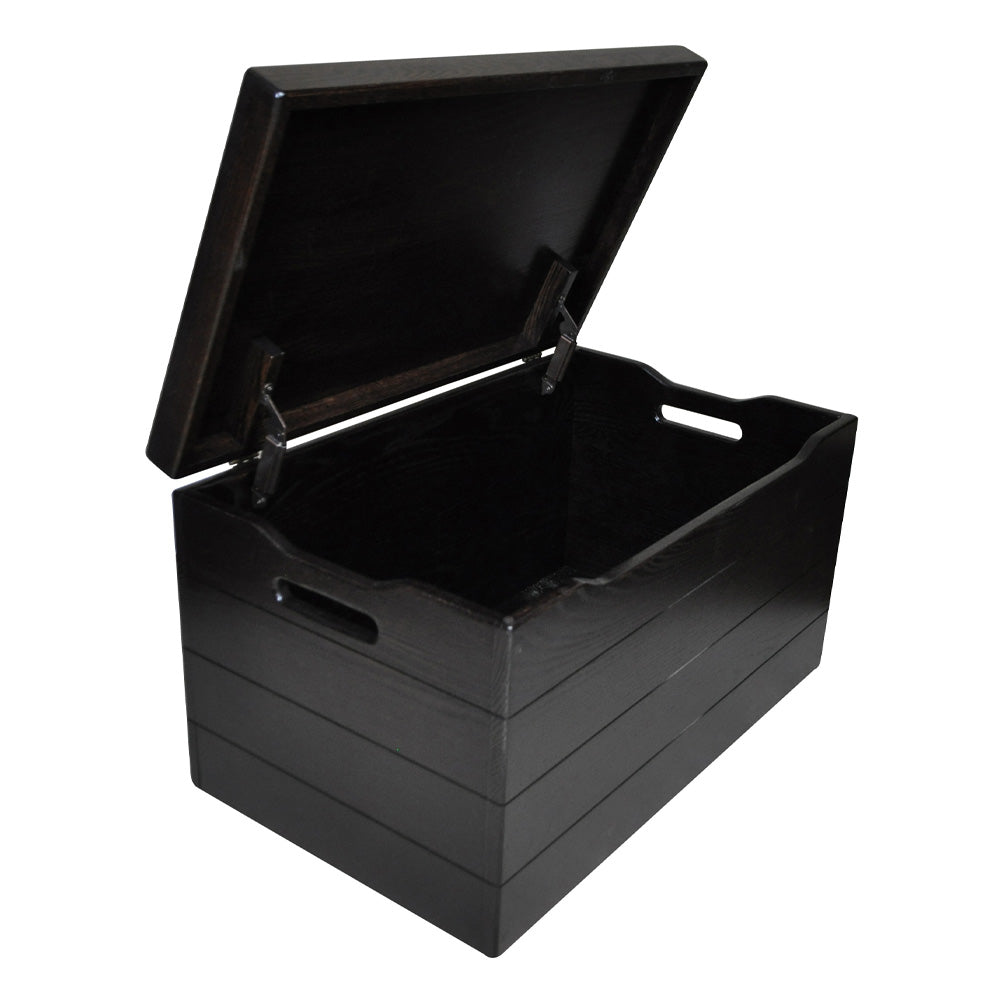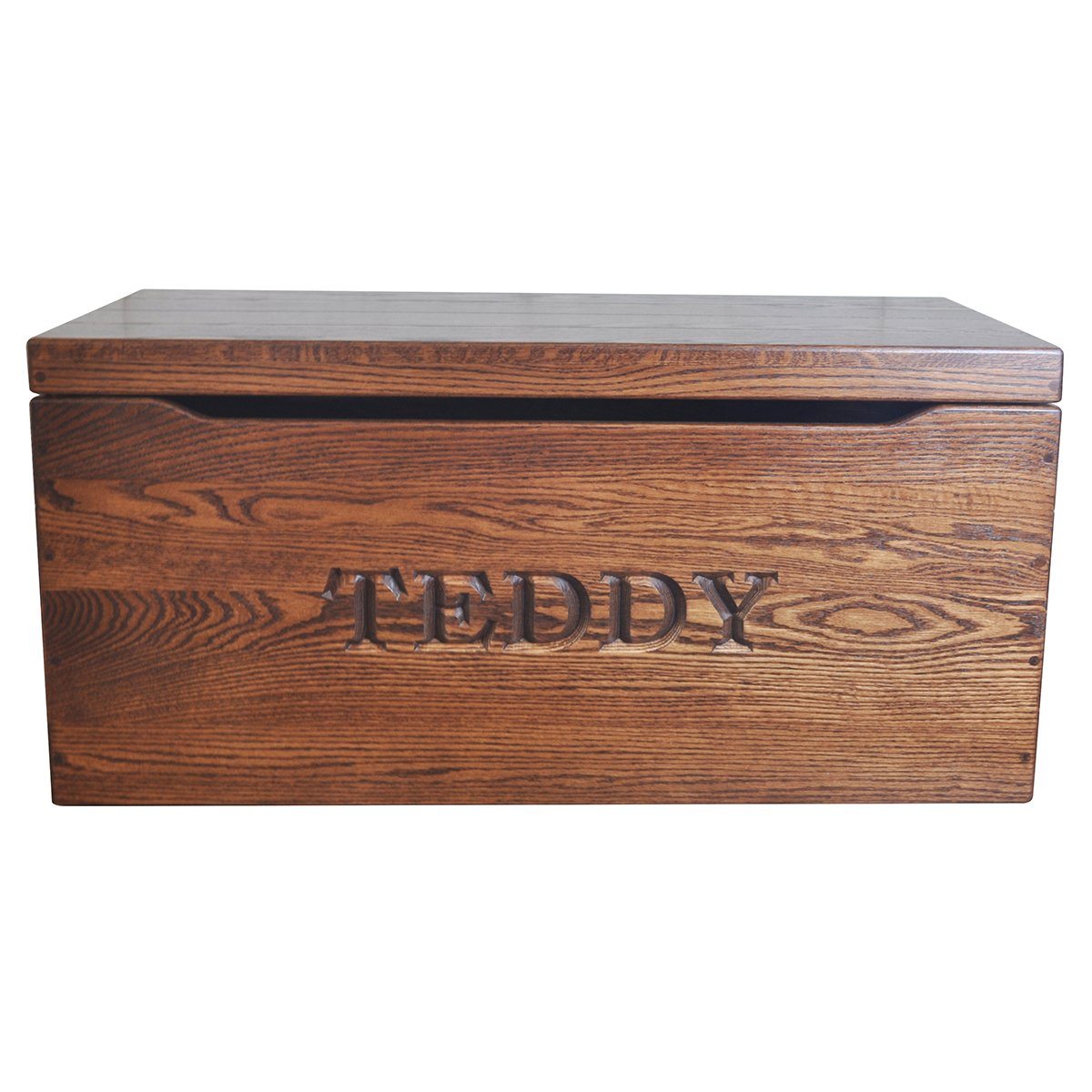 More about the Palmer Oak Blanket Chest, Onyx Stain
Handcrafted Blanket Storage
Perfect for storage, this handcrafted black blanket storage chest is built by select Amish woodworkers in Ohio. Known for their excellent building techniques, this durable chest is no exception.

This item is inspired by the classic cedar chests. Back in the day, it was common in the United Kingdom, Egypt, and New World as a trade for marriage. Now, this black blanket chest is a customer favorite for a reason. A furniture item with a modern look to place at the foot of your bed, your living room, or somewhere else.

Historically, wooden chests and trunks have been an invaluable storage choice for centuries. Perfect for stowing away unused blankets, quilts, and even toys. A chest like this can address the issue of keeping your items handy while being neatly out of the way.
Heirloom Quality
All of the furniture products offered at Rustic Red Door are handmade by Amish craftsmen to ensure heirloom-quality furniture and decor that's made to last as long as the memories.

This beautiful solid oak blanket chest is stained in a rich, neutral shade of black (Onyx) and protected with a pre-catalyzed polyurethane.

(Available in three sizes; the price will vary according to size.)
Safe and Easy Closure
The three cutouts on the lid make the chest easy to open and close, while the anti-slam hinges help prevent accidental closing of the lid on precious little hands and fingers.
Add More Storage
Are you on the search for a cedar chest (aka Hope Chest)? Shop our collection of Waterfall Chests that include a cedar bottom in its beautiful design. If you're shopping for other storage options, we have a selection of storage benches comes in a variety of styles some of which include cubbies or lids.
We Do Custom!
Contact Us to get started on a custom storage chest or furniture idea.

This item can be customized according to wood type, dimensions, finish, base design (if applicable), and epoxy color (if applicable).
Read More
Beautiful!
High quality furniture. Delivered quickly!
This blanket chest is fantastic! Lots of space, lid stays open. Beautifully made and finished. Well priced for such quality.
Highly recommend!
Thanks Julie! We are glad you love the chest as much as we love them! Thank you for being a valued customer!