Rustic Cherry Wood
Seely Stain
Solid Wood / No Veneers
Pre-Catalyzed Polyurethane
Felt Bottom
Available in 14", 16", 18", 22" Diameters
Share
View full details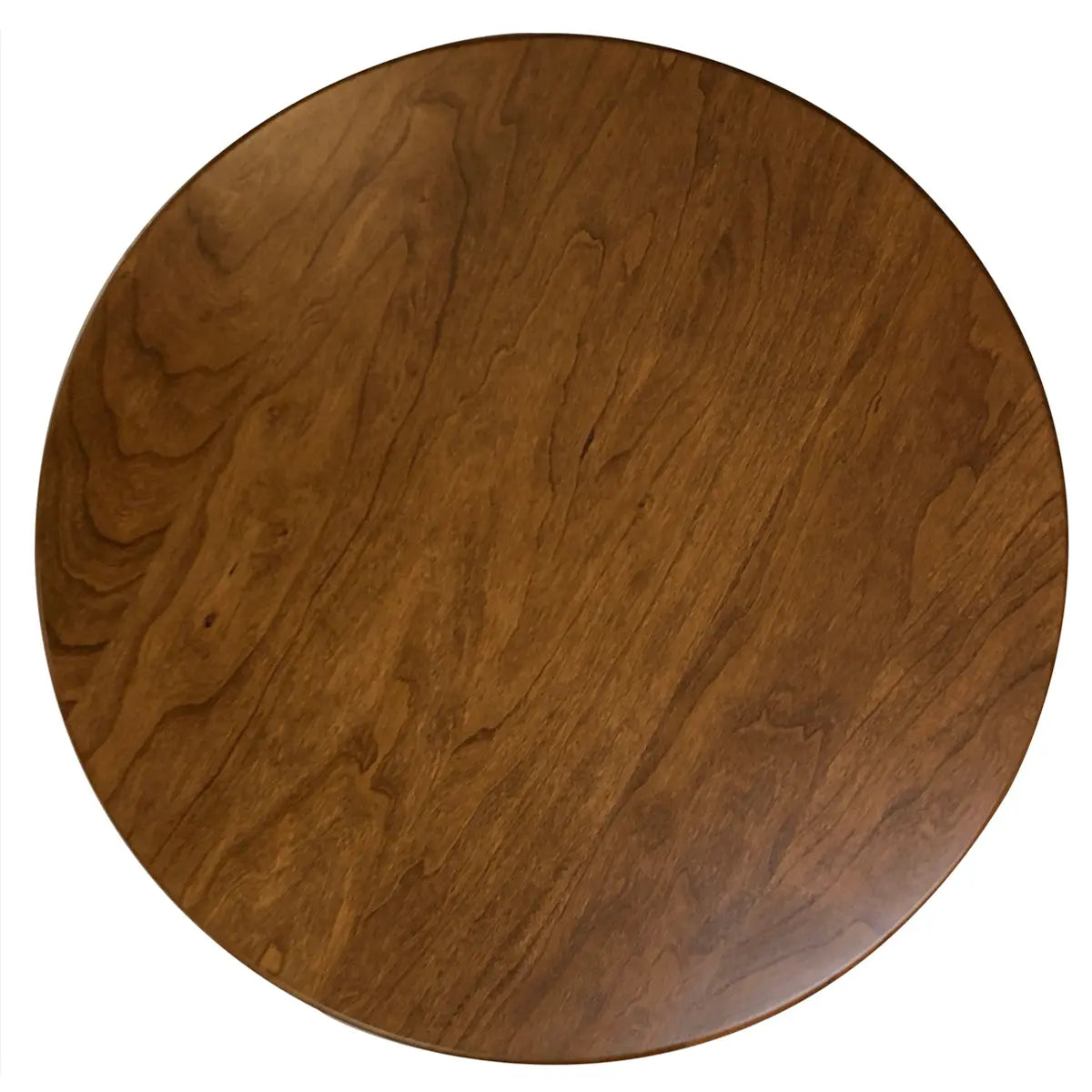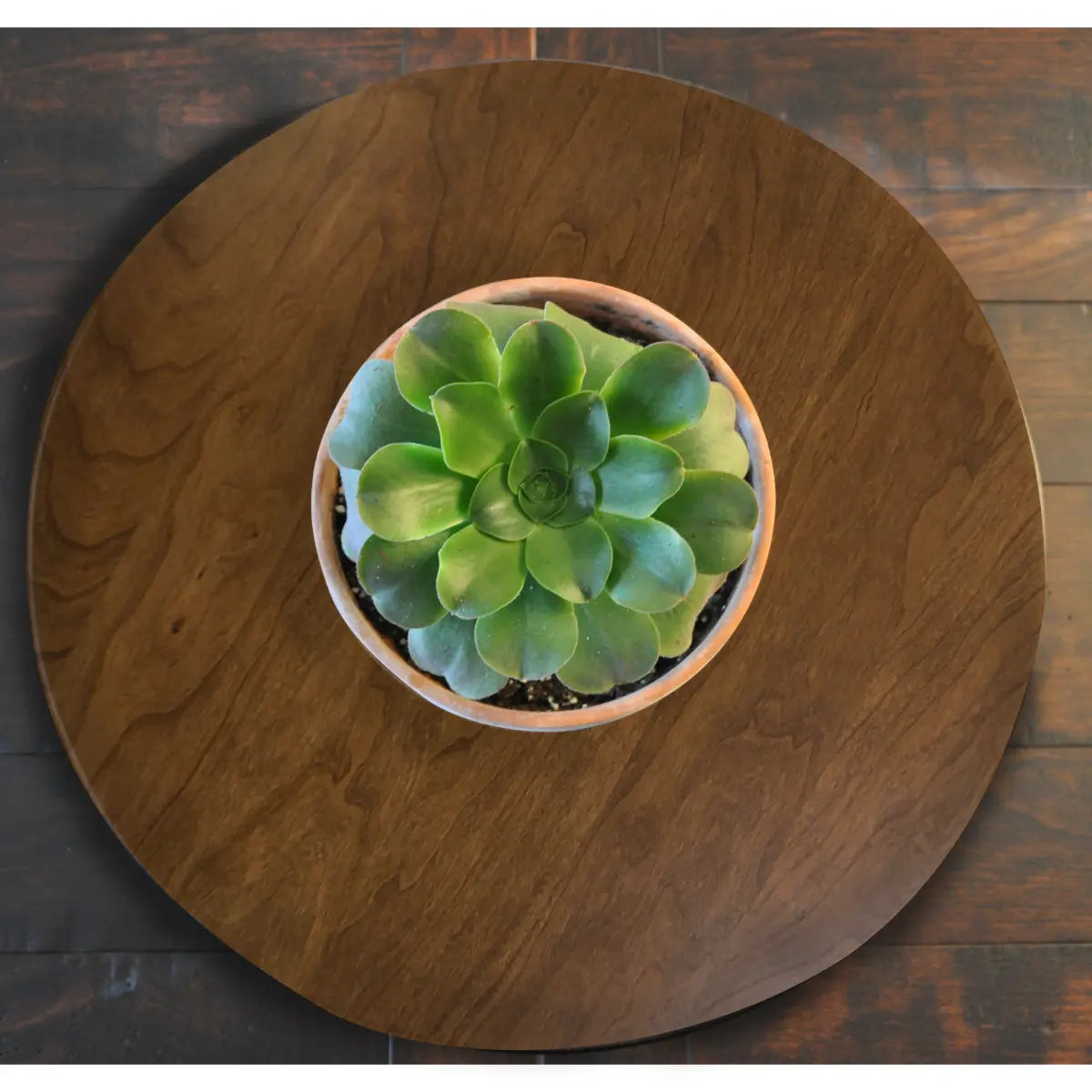 More about the Rustic Cherry Wood Lazy Susan
Rustic Cherry Lazy Susan
A solid wood Lazy Susan isn't just for allowing condiments to be within reach at the center of your dining table. Although that's the most well-known use for this handy décor piece, there are many benefits to having a cherry wood Lazy Susan in your home.
Bathroom, Dining Room, Kitchen Uses
Add a cherry Lazy Susan to your bathroom or kitchen cabinet to help organize toiletries or spices. Place a Lazy Susan near your cooktop to keep your most-used utensils handy or use it to decorate a round cake more easily. Or display some of your favorite home décor items throughout your space on top of this gorgeous wood piece.

A Lazy Susan at the center of your dining table not only keeps your condiments within reach of everyone, but your after-dinner craft night could utilize a Lazy Susan to hold the kids' markers, crayons, and other art supplies.
Rustic Cherry, Seely Stain
The beautiful, handcrafted rustic cherry Lazy Susan pictured here is finished in Seely stain that gives it the gorgeous reddish-brown color. Notice the lovely lines and swirls of the grain that are completely unique to this piece. A pre-catalyzed polyurethane finish is applied to protect the wood from daily use while also making it heat resistant, so you know you're getting a décor piece that will last.
Shop More Lazy Susans
If you're looking for a round turntable in a different wood type or stain color, search our collection of rustic Lazy Susans. You'll see a wide variety of woods, stains, and sizes to choose from.

We know not all customers are alike. If you need a custom-made Lazy Susan, we can help with that. You're able to choose from different wood types, diameters, stain colors, and more!
Heirloom-Quality Dining Tables
Maybe you're in search of the best dining table for your Lazy Susan. All of our items are handcrafted by our expert woodworkers in Ohio, so you know you're getting top-quality items that can be passed down from one generation to the next. And if you don't find the perfect table, we can customize one just for you! Let us know how we can help.
Simple Shopping On Our Site
It's easy to navigate through the Rustic Red Door site to find handcrafted furniture and décor in your design style. Browse through to find reviews, a product description, new products, and more! (Price will vary with selection.)
Read More
Beautiful craftsmenship
I bought a solid cherry wood lazy susan--well finished and super quick delivery