Shop All Cedar Hope Chests
Rustic Hickory Wood

Natural Stain

Pre-Catalyzed Polyurethane

Waterfall Top

Cedar Bottom

Anti-Slam Hinges

Lock with Key Included

Contact us for Engraving Options Prior to Ordering (May take longer to ship)
Outside Dimensions

36" - 36"L x 17"D x 19"H

42" - 42"L x 18"D x 20"H

46" - 46"L x 20"D x 21.75"H

Inside Dimensions

32" - 33.5"L x 16"D x 13"H

42" - 39"L x 16"D x 13"H

46" - 43.5"L x 18.25"D x 14"H
Share
View full details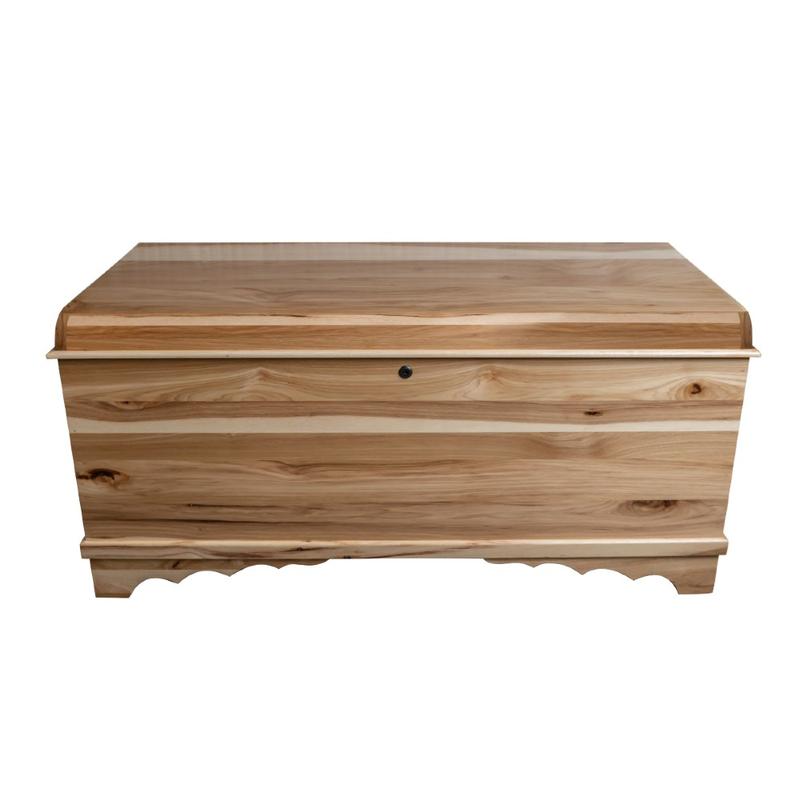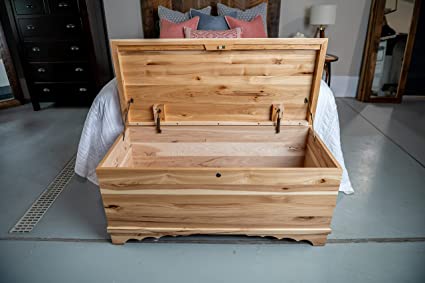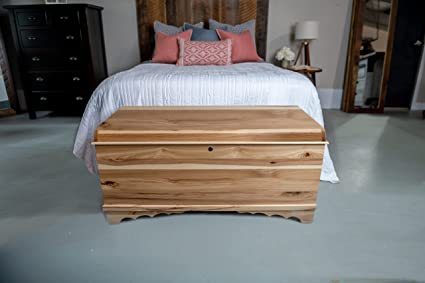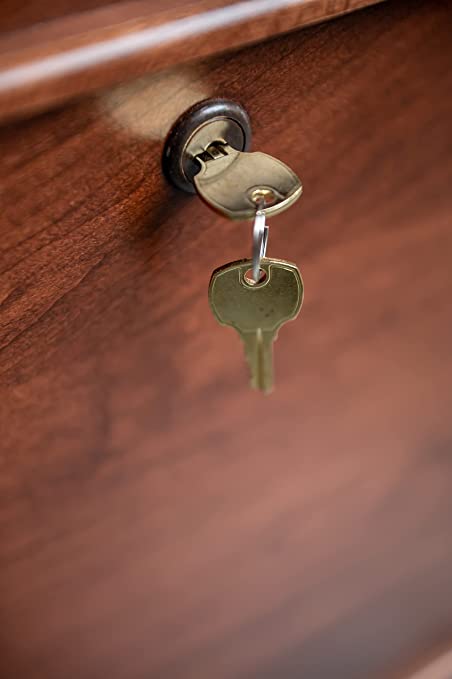 More about the Waterfall Hickory Natural Cedar Hope Chest
Cedar Chest in Hickory Wood
The tradition of having a hope chest was brought into America by early settlers including the Amish. For years, cedar chests were used to exchange for marriage -a common practice in the United Kingdom, Egypt, and New World. Now, the Amish continue to use hope chests as a symbol of hope and love for family - principles that are woven into our company's mission. We love bringing you heirloom quality furniture your family can use for generations!
This rustic hickory wood cedar chest has many uses for your family. This style can be used to store your blankets, valuables, and more. Place it in your bedroom, living room, or any room for extra storage space.
Three size options are available; the price will vary depending on size.
Handcrafted Solid Wood Chest
The material used to build these storage chests is 3/4" solid wood. Our goal is to bring you a hope chest that will last for generations...one that is crafted by the Amish, and enjoyed by you!
This rustic hickory wood blanket chest has a 3/4" cedar-lined bottom to fight off insects and fungus while the clear natural stain and pre-catalyzed polyurethane finish accentuate the wood's characteristics.
Our cedar chests all feature a waterfall lid, lock and key, and anti-slam hinges. This way, you can enjoy this piece with an extra sense of security. (With no hurt fingers or hands, and secure storage for your valuables!)
Shop More Furniture
Search for your favorite storage chests here! Whether you're looking for a different cedar chest, a toy chest, or a classic blanket chest, we have many to choose from! Engraving is optional for all chests.
If you're curious about other storage options, check out storage benches here!
Read More
42" Natural Waterfall Cedar Chest
Five star service, Five star products, and Five star pricing. You guys rock! We love your store.
Thank you so much William for your kind words! Enjoy your Waterfall Cedar Chest!
Exceptional quality and service
Very. Impressed with the the salesperson's ability to recommend on the phone exactly what we were looking for ! The finish and interior of the chest is far above what we expected and we strongly recommend Rustic Red Door .