Shop All Blanket Chests
Features

Dimensions

Engraving
Rustic Cherry Wood
Fruitwood Stain
Rustic Characteristics: Hit & Skip, Knots
Pre-Catalyzed Polyurethane
Anti-Slam Hinges
Cedar Bottom
3 Sides Cut Out for Easy Opening and Closing
Engrave Option 

 

(single panel)

Shipping time will be longer if engraved
See our gallery for engraved chest

 ideas!
Outside Dimensions

24" - 24"L x 18"D x 17"H
30" - 30"L x 18"D x 17"H
36" - 36"L x 18"D x 17"H
42" - 42"L x 18"D x 17"H

Inside Dimensions

24" - 22.5"L x 16.5"D x 14"H
30" - 28.5"L x 16.5"D x 14"H
36" - 34.5"L x 16.5"D x 14"H
42" - 41.5"L x 16.5S x 14"H
Share
View full details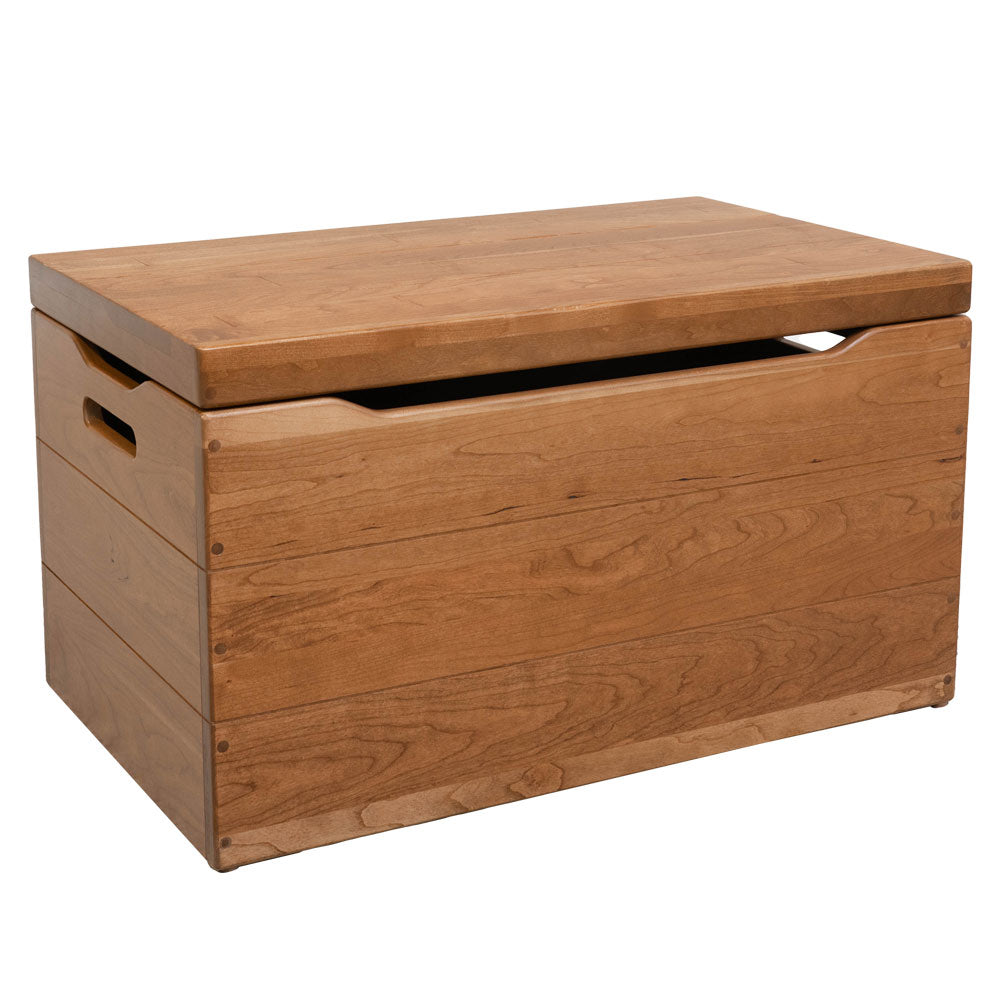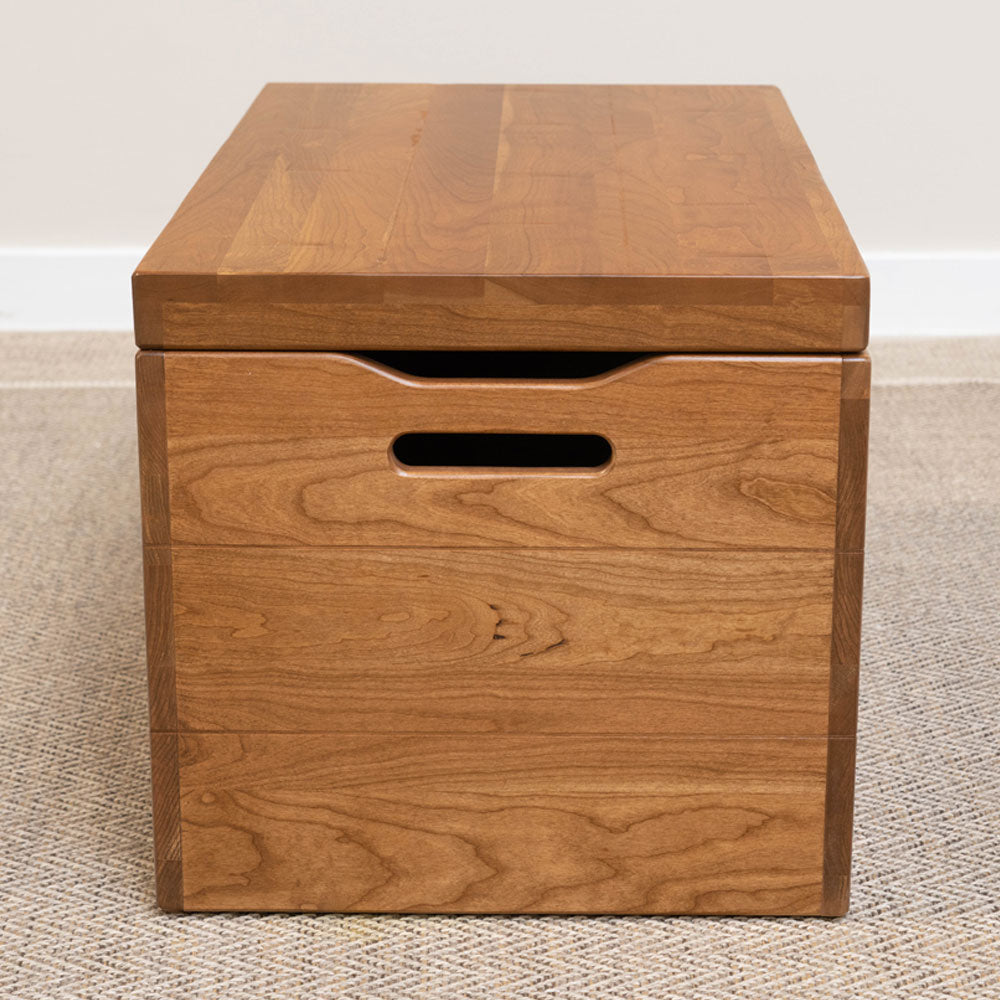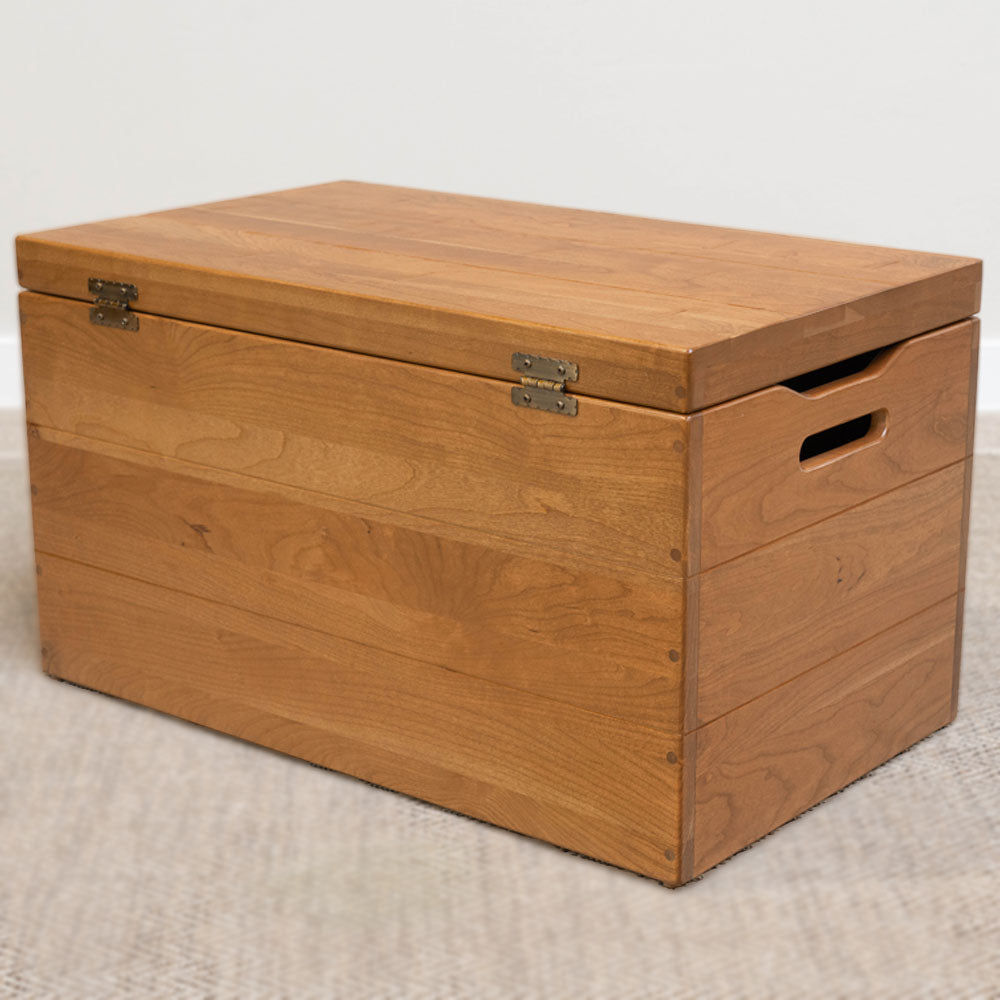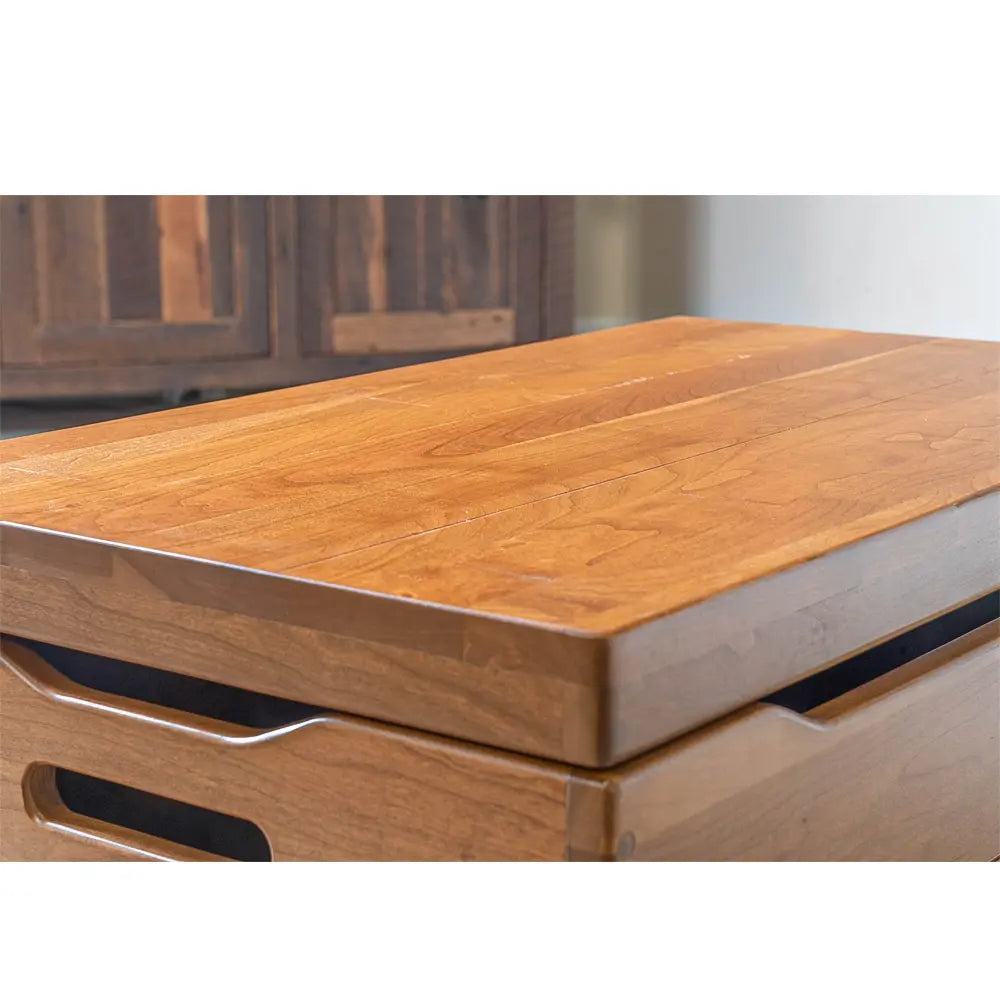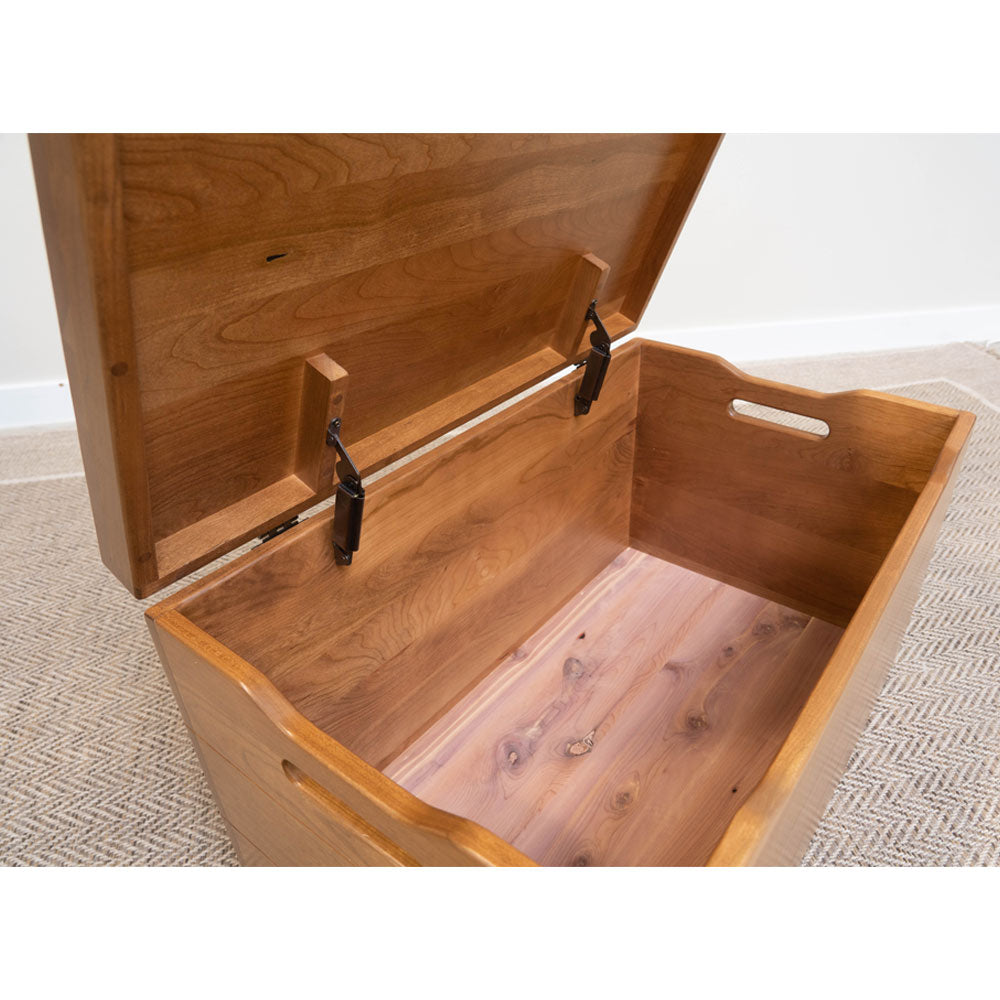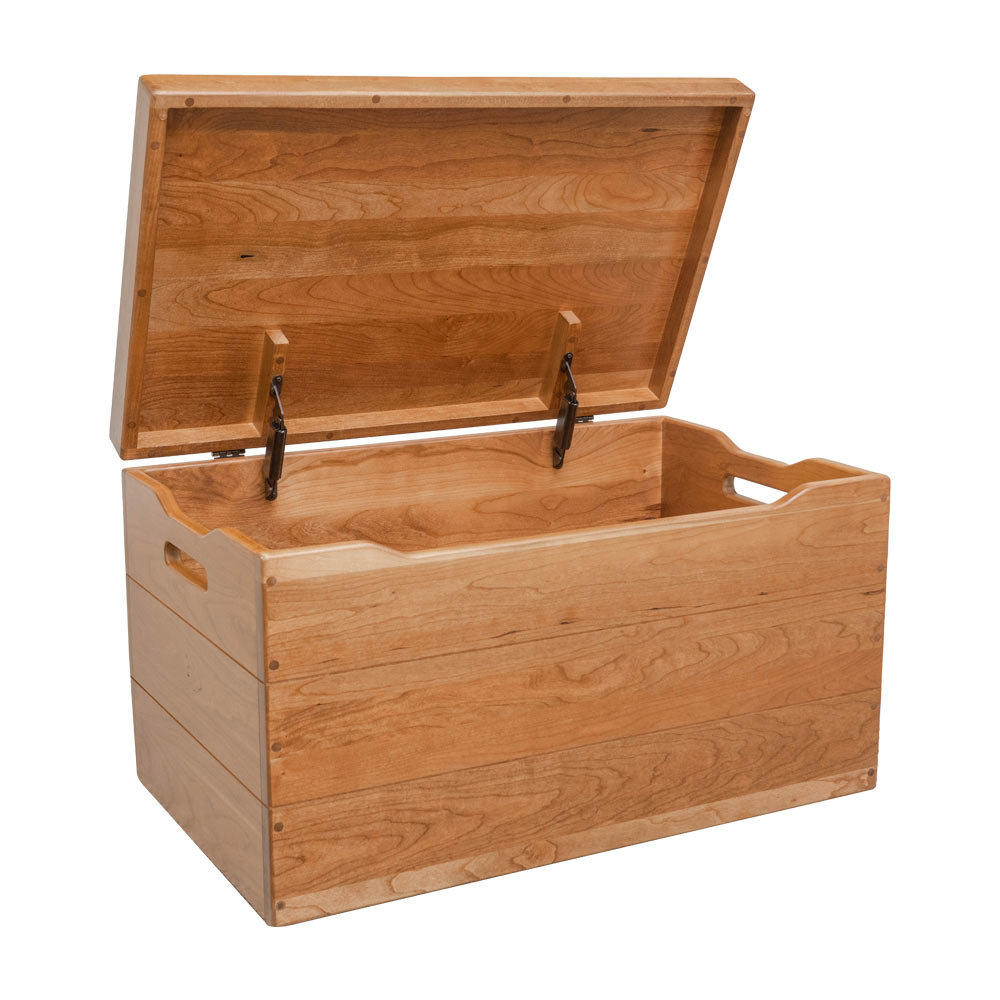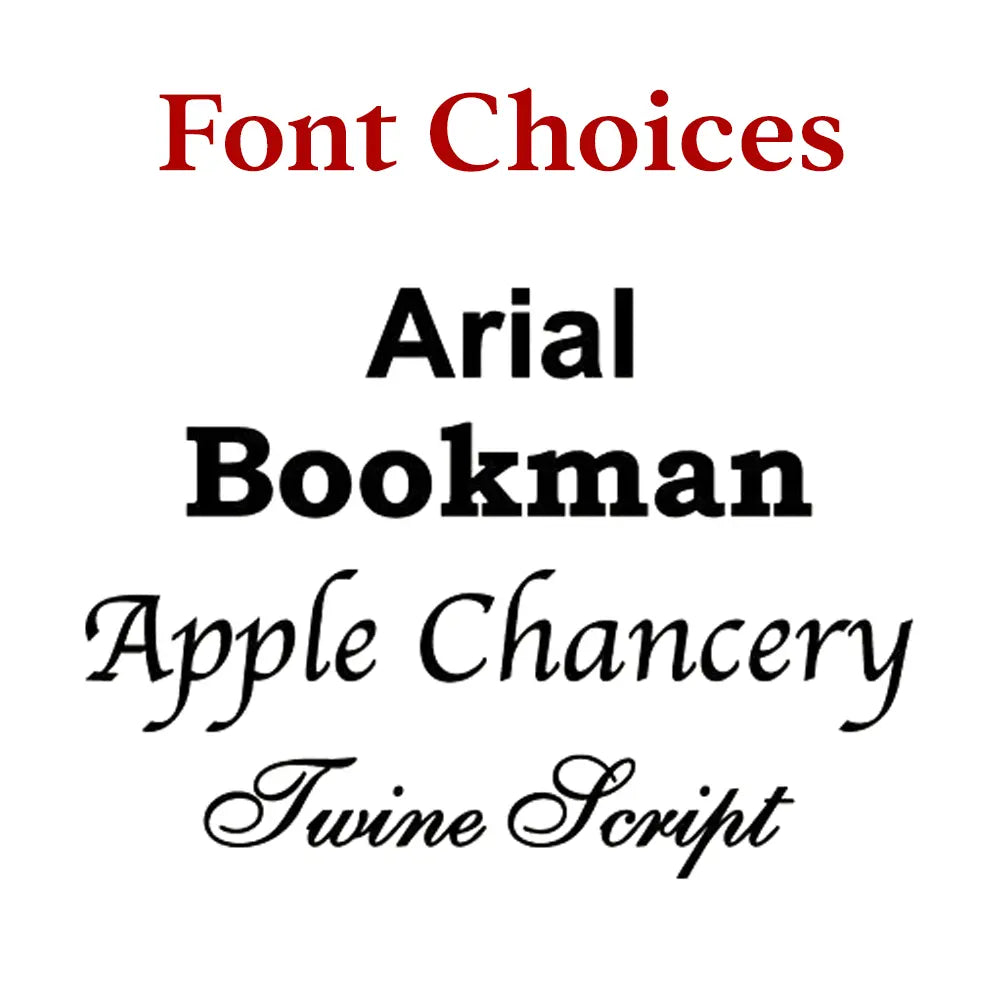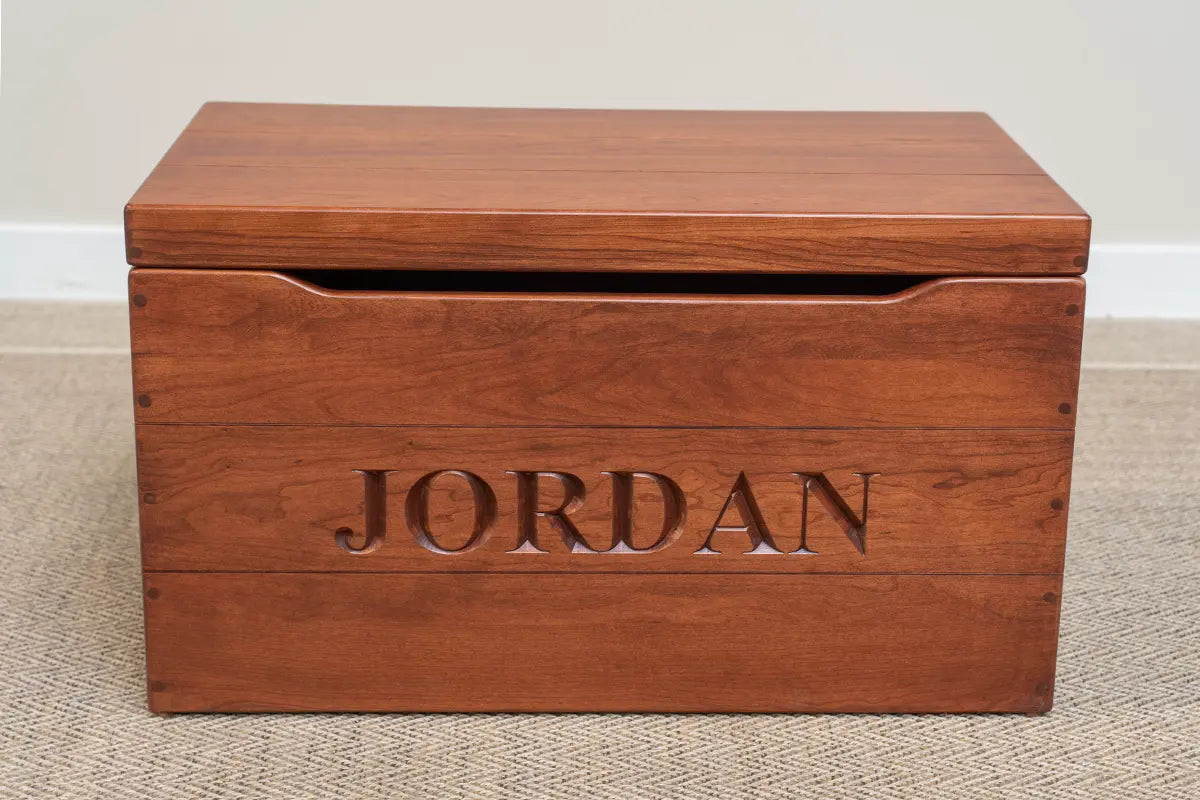 Get an Engraved Chest!
Get inspiration for your engraved chest. Photos here are from our past projects!
Engraved Chests gallery
More about the Palmer Rustic Blanket Chest, Fruitwood Stain
Blanket Chest in Rustic Cherry Wood
On the search for the perfect storage piece? This rustic blanket chest has convenient features that make it easy to store blankets, personal items, and more. They were inspired by traditional cedar chests, and now you can have one in your home! They are wonderful furniture items that would do well in a living room, bedroom, or wherever extra storage is needed. A cedar bottom is standard in each of the three sizes; the price will vary according to size.
How Are These Blanket Chests Made?
The material of this particular chest is solid Rustic Cherry wood. Our Amish Woodworkers meticulously handcrafted this blanket chest and stained it in Fruitwood Stain. A distressing technique called hit and skip was added to the top. This distressing style gives the chest a weathered and textured look with an aged appeal, making it a gorgeous and admired addition to your home.
Shop More Storage Chests
Want to browse your options for chests? Check out the rest of our blanket chest collection to see similar items.

If you're looking for other storage options, see our selection of  indoor benches! You'll find benches with storage, benches with cubbies, and more.

Contact us if you have any questions about your order.
Read More
Beautiful piece of furniture. Great packaging and fast shipping. Thank you!
Beautiful Piece of Work
The blanket chest from Rustic Red Door is a gift to someone special in our life, so we wanted it to be special. And, it was! Beautiful craftsmanship, well done.
Perfect chest
Perfect small chest for my hearth room! Stores blankets and serves as coffee table too. Lovely.
Beautiful piece of furniture
I placed this furniture piece in my office. It's beautiful. I put my children's childhood pictures inside. This piece will be passed down to them, because life gave me the gift of being a mom! Thank you for being a part of it!