In stock at our warehouse
7x16 Black Frame with Gray / Gold Mat
Select Your Graduation Year
Sawtooth Hook Included for Hanging on Wall
Picture Openings are 1.75" x 2.75".
All licensing rights for this product have been obtained (approved) through the USMA Trademark and Licensing department.
2014 Forever One Team
2015 For Those We Lead
2016 With Honor We Lead
2017 So Others May Dream
2018 With Strength We Lead
2019 So Freedom Will Reign
2020 With Vision We Lead
2021 Until the Battle is Won
2022 For Many, Stand the Few
2023 Freedom is Not Free
2024 Like None Before
2025 Together We Thrive
2026 For Country We Commit
2027 Earned Not Given
Share
View full details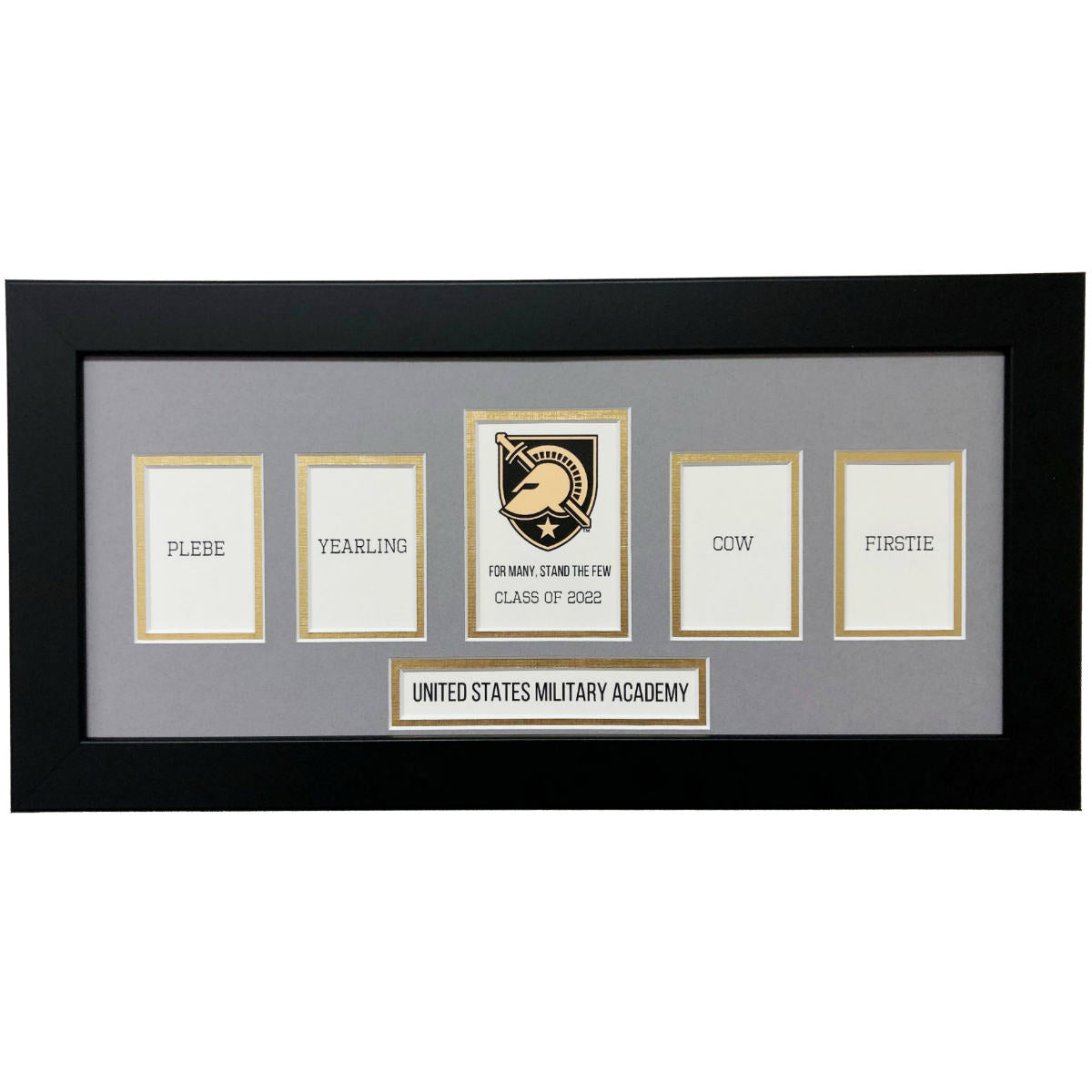 West Point Frame
I am excited to fill my frame the next 3 years. The frame is great quality.
We are so happy you love the quality of the frame! Enjoy filling it up and enjoying it for many years to come!
Love love love
Just what I needed in order to preserve my precious school pics through his journey at The Point! #DUTY HONOR COUNTRY
Thank you so much for your 5 star review! We are so glad you are able to preserve your precious school pics with this! We are so happy we could help you to display his pics!
West Point year Frame
Absolutely love it -
My DS's pictures look perfect in it !!!!!
Great looking frame
Our West Point frame looks great and it is going to be a wonderful reminder for my daughter of her 4 year journey. Works well with wallet-size photos.
*****
The delivery was on time. But my name is Sylvia, the sender.