Welcome to our rustic mantel gallery! Below, you can see our collection of oak box beam and other mantels. Keep scrolling to get some beautiful mantel inspiration!
In our mantel gallery below, you can see an assortment of different options. We love how each one looks different and unique in each customer's home. From chunky wood mantels, to live edge mantels.
The first two photos you see below is a glimpse into Kerry's home! A barnwood fireplace surround in their bedroom around their electric fireplace makes this home feel extra homey! The second photo is another reclaimed barnwood fireplace surround with our steel brackets and a live edge mantel.
The first photo below was such a fun project! We helped a customer create a reclaimed barnwood fireplace surround, a "framed" chunky wood mosaic, and a barnwood mantel. The warm tones that vary in color and texture create such a clean, rustic look! The following two are a few other glimpses of chunky wood mantels we have made.
Shop Mantels
If you're looking for a new mantel for your home, we have many options available. Shop all of our rustic mantels here, from chunky wood to live edge style! Don't see what you like? We'd love to help you customize one!
Looking for a Custom Mantel?
Send an initial inquiry without any obligation to purchase.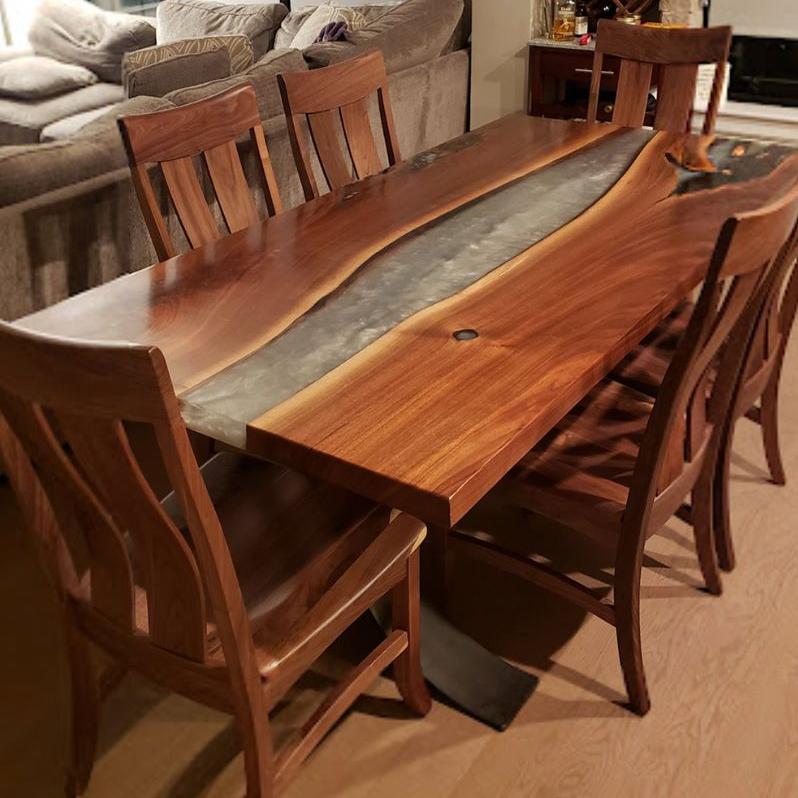 Customer Review
"I had the pleasure of working with Shaun and team to get this incredibly beautiful walnut river table and custom chairs. Throughout the process, they were informative and helpful and very knowledgeable about the products. As for the table and chairs, they are stunning. Beautifully crafted, no damages, and transported with care. This was a unique purchase that I'll keep and use for life."