The Barnwood Wall Project
Millwork/Furniture Design: Shaun Smith, Rustic Red Door
Tons of rustic charm accent the focal wall in this lovely suburban home. A beautiful fireplace surround made of reclaimed wood includes a poplar mosaic inlay focal point perfectly positioned above the reclaimed wood beam mantel. Two inviting reclaimed wood benches adjacent to the fireplace complete this stunning work of craftsmanship.
We loved working in this warm and inviting living space! Keep scrolling to see the beautiful details.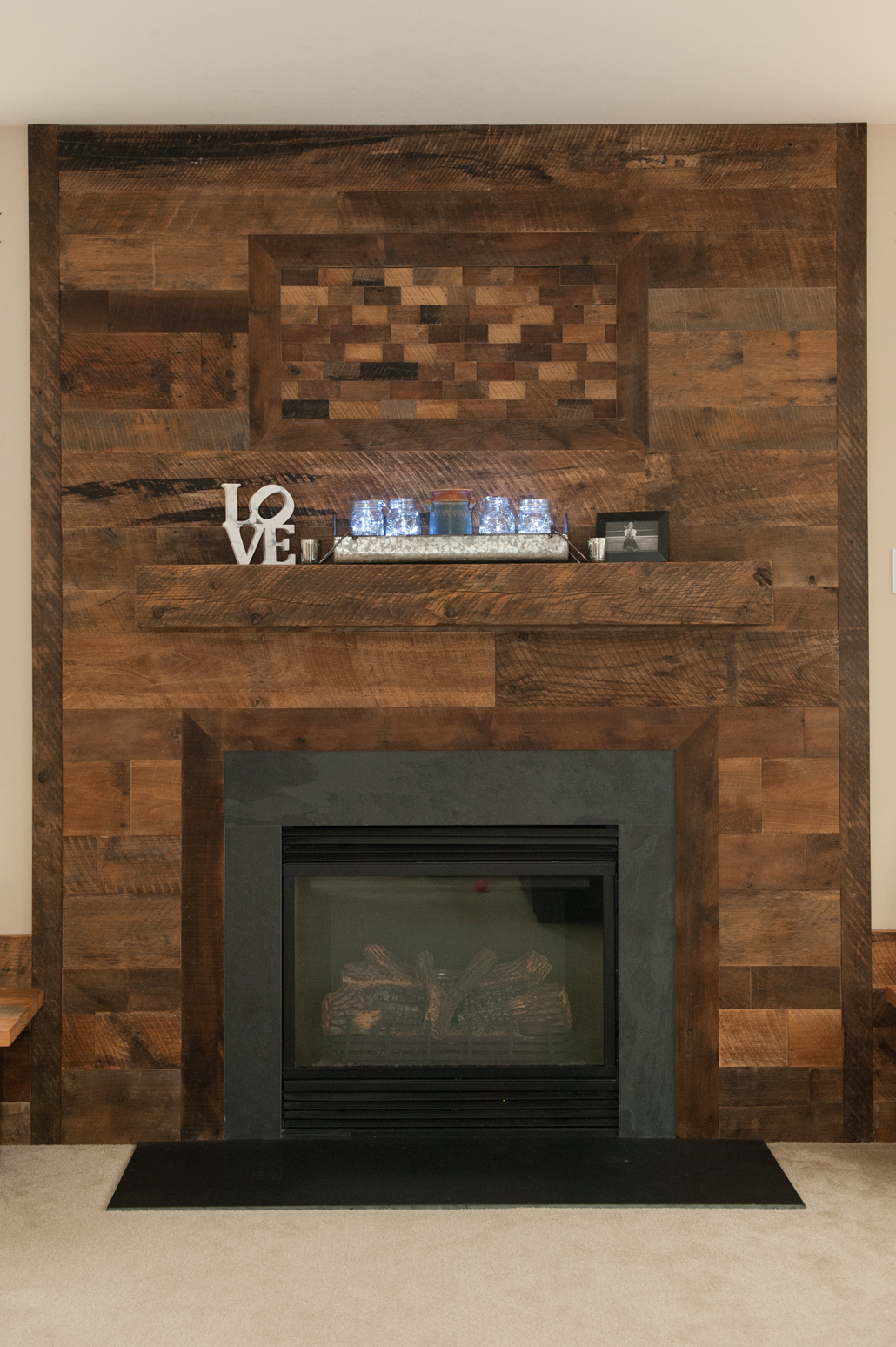 Barnwood Fireplace Surround
Barnwood is one of our favorite materials, and apparently for our customer too! We got wood from a barn that was formerly constructed of oak and poplar to create this special fireplace surround.
We helped our customer create a custom reclaimed poplar mosaic to become the focal point of the fireplace. It's not uniform and the colors vary -  that's what gives this barnwood wall a warm and textured beauty.
Below the wood mosaic, sits a reclaimed wood mantel to hold all of their lovely decor throughout the seasons.
Reclaimed Wood Benches
To tie the living room together, they've added two reclaimed wood benches on each side. This custom piece has a steel square base that adds a nice industrial touch to this rustic space. The customer dressed the bench with their own decor, giving it a burst of color! What a wonderful place to relax with a book and some tea.
Customize Your Living Room
We wouldn't be surprised if you felt inspired by this beautiful project. Home is where the heart is, and the basis of family. It only makes sense you'd like to create an atmosphere you love. Browse our site to find rustic furniture like a reclaimed wood dining table or reclaimed wood bench. If you're looking to get something unique like this fireplace surround, schedule a free design consultation today.