Shop All Quilt Rack With Shelf
Features

Dimensions

Installation
Brown Maple Wood
Ebony Stain
Pre-Catalyzed Polyurethane
Mounting Screws with Matching Wooden Plugs Included
Removable Bar
7"D x 9"H
Multiple Lengths Available
Subtract 3.5" from length to figure out space for quilt
Share
View full details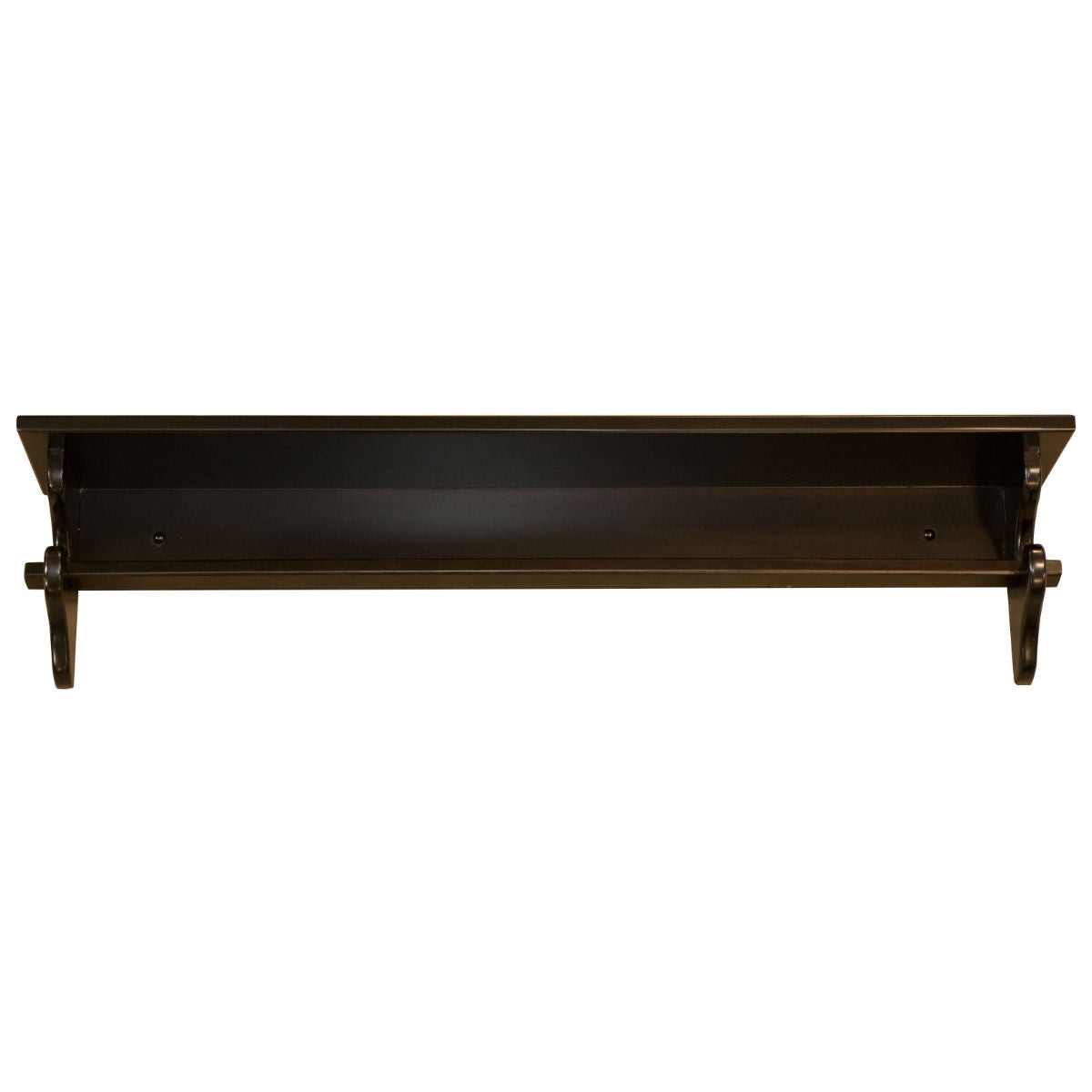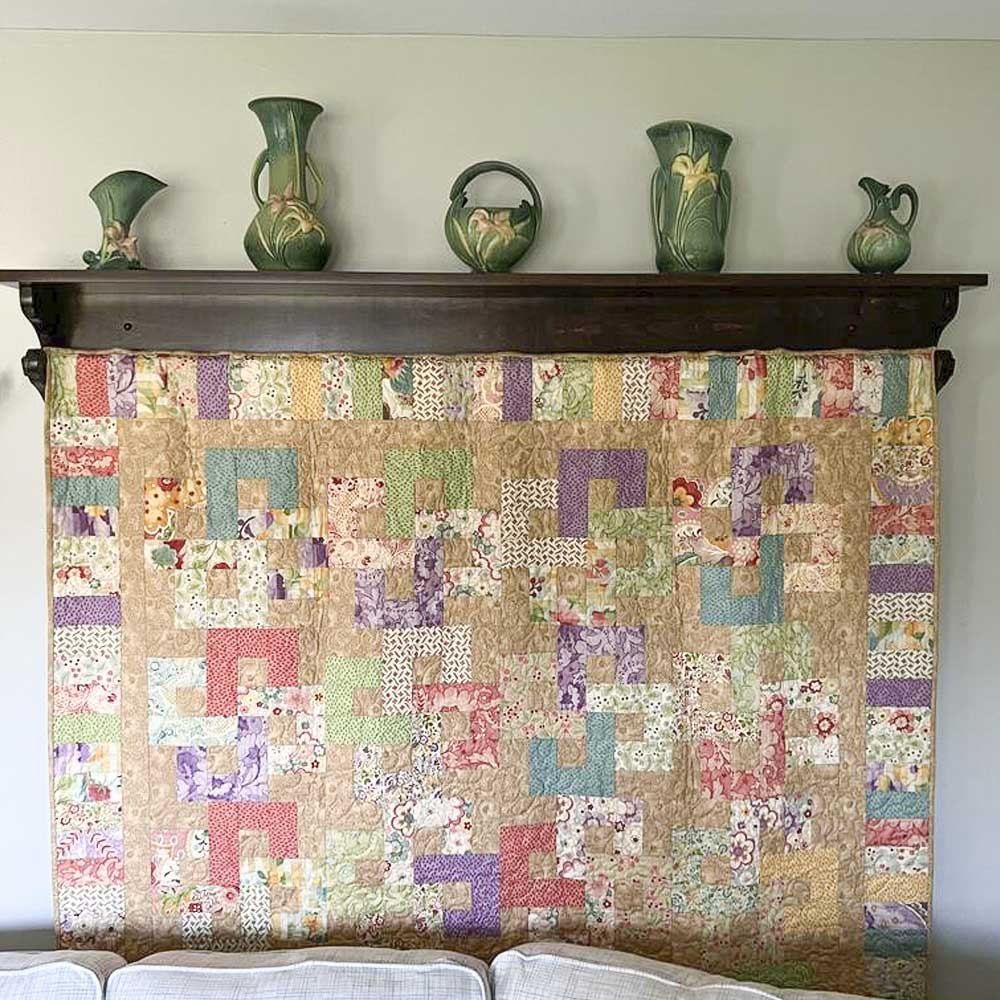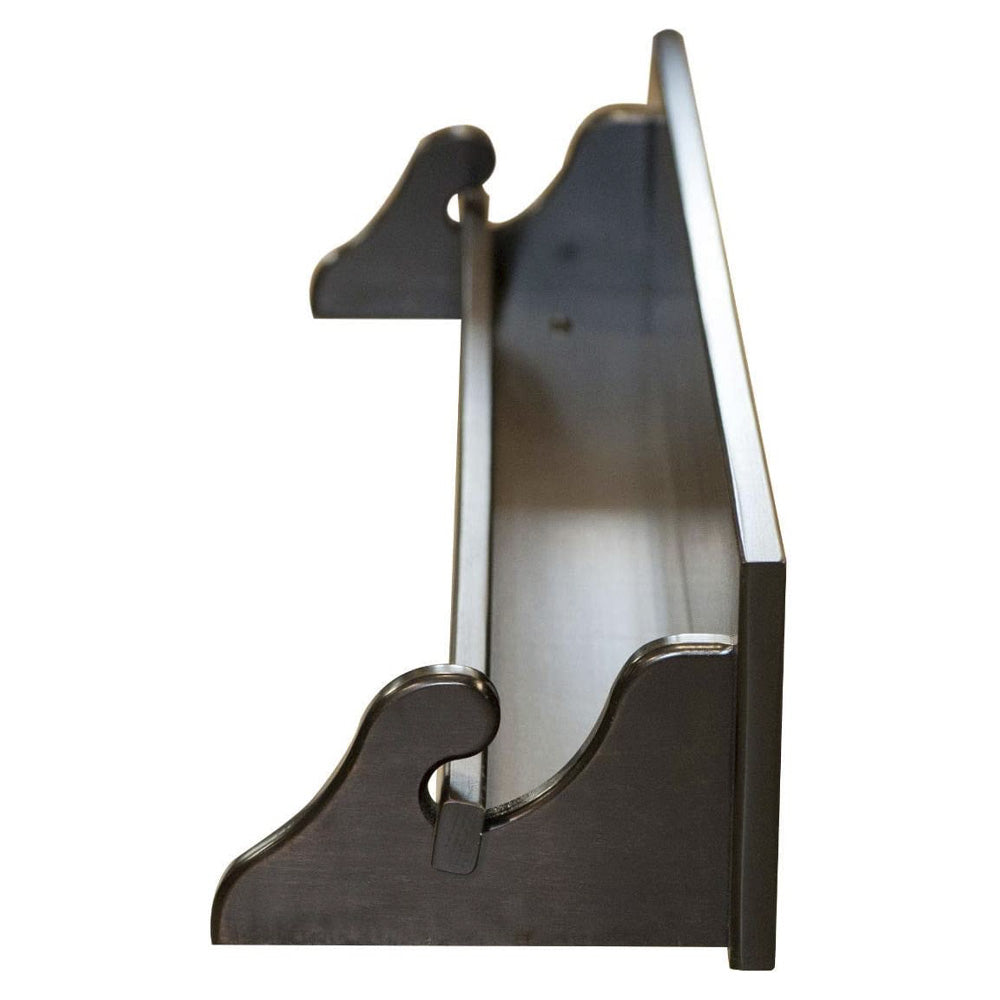 More about the Black Quilt Rack with Shelf, Brown Maple
Brown Maple Quilt Shelf
Have a quilt you'd like to share with the world? We understand that each quilt takes patience and talent. It only makes sense that it deserves to be displayed in your home. With an ebony stain, it gives this piece a black hue that works great in a modern, farmhouse, or industrial home.

Easily hang your quilt on the removable rod and add your favorite decorations on the shelf. This black quilt shelf comes in sizes ranging from 30"L to 72"L so price will vary.
Best Materials, Heirloom Quality
We select the best material for construction. Crafted from solid brown maple by expert woodworkers, this match results in an heirloom-quality black quilt rack.

When you get your new quilt rack, make sure to read the directions on how to install it. You can find quilt rack installation instructions here.
Shop Quilt Hangers
If you're shopping for a quilt rack, make sure you get exactly what you want to honor the quilt! Shop the rest of our quilt shelves here for similar options. If you want to display your whole quilt, we highly recommend quilt clamps!

If you're on the search to turn your home into your favorite place, shop the rest of our site for rustic furniture and decor!
Want a Custom Design?
When displaying a prized quilt, we understand if you have a specific size in mind. If you need help creating a custom product, we'd love to help you craft one to your exact specifications. That way, you can admire the quilt and shelf it's displayed on. Shipping is free in the lower 48 states for custom products too.

Read More