Shop All Quilt Rack With Shelf
In stock at our warehouse
Features

Dimensions

Installation
Brown Maple Wood
Coffee Stain
Pre-Catalyzed Polyurethane
Mounting Screws and Matching Wooden Plugs Included
Removable Bar
7"D x 9"H
Multiple Lengths Available
Subtract 3.5" from length to figure out space for quilt
Share
View full details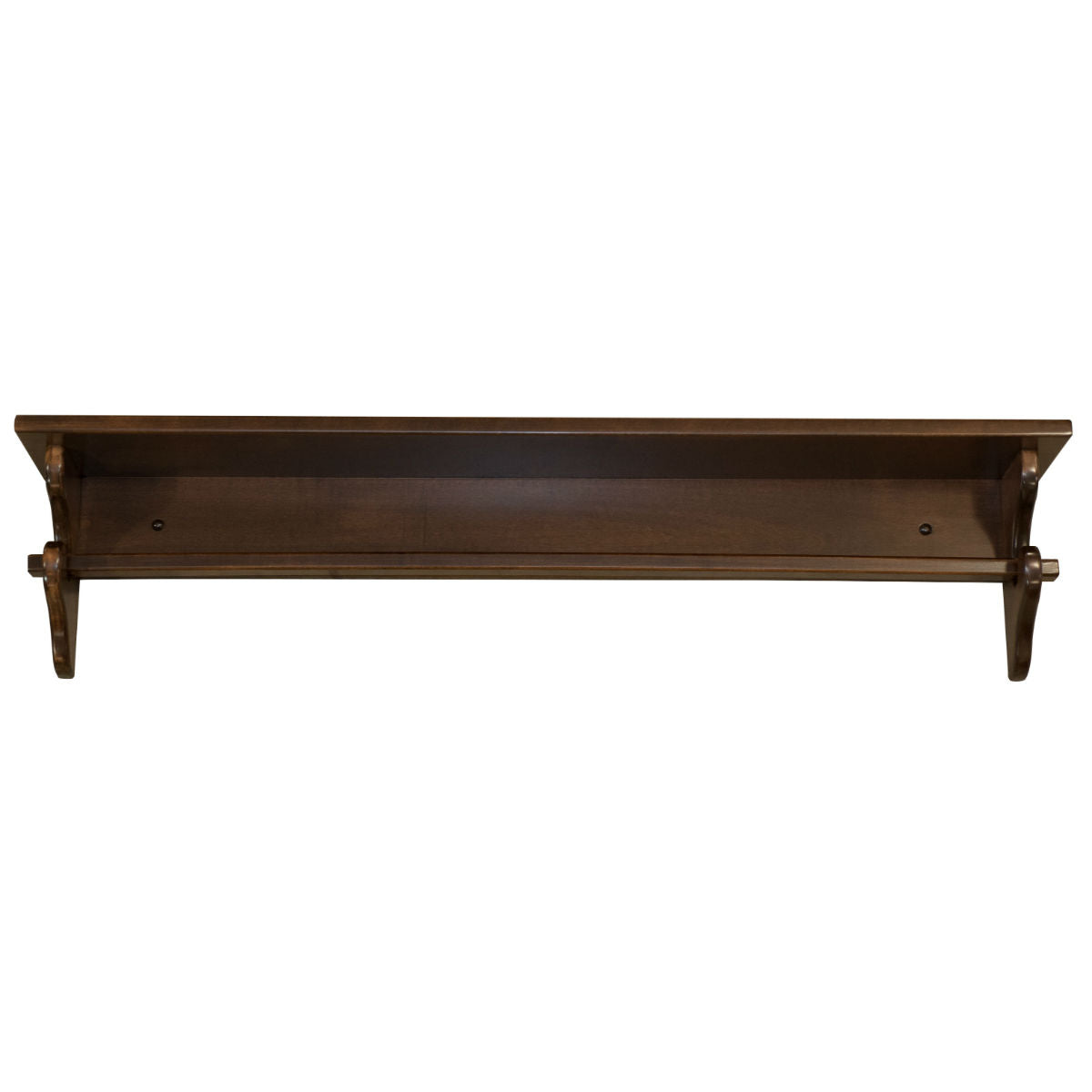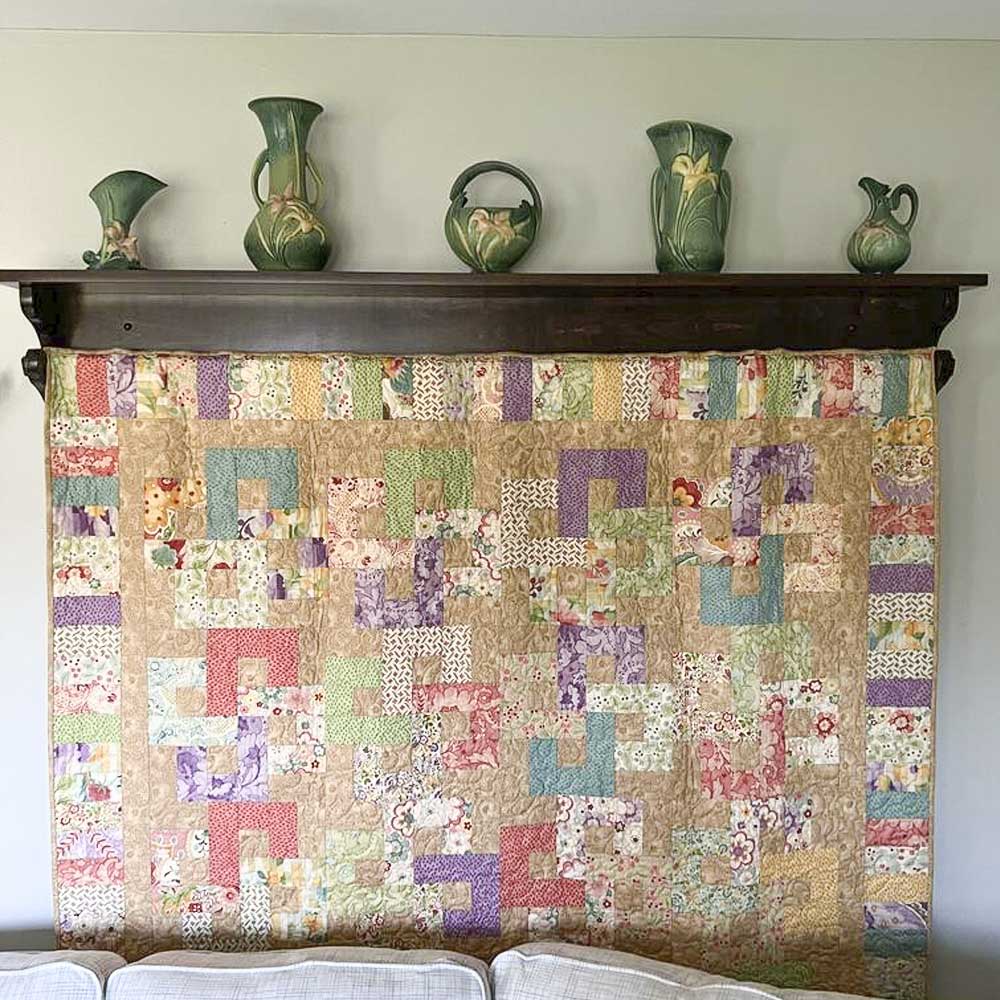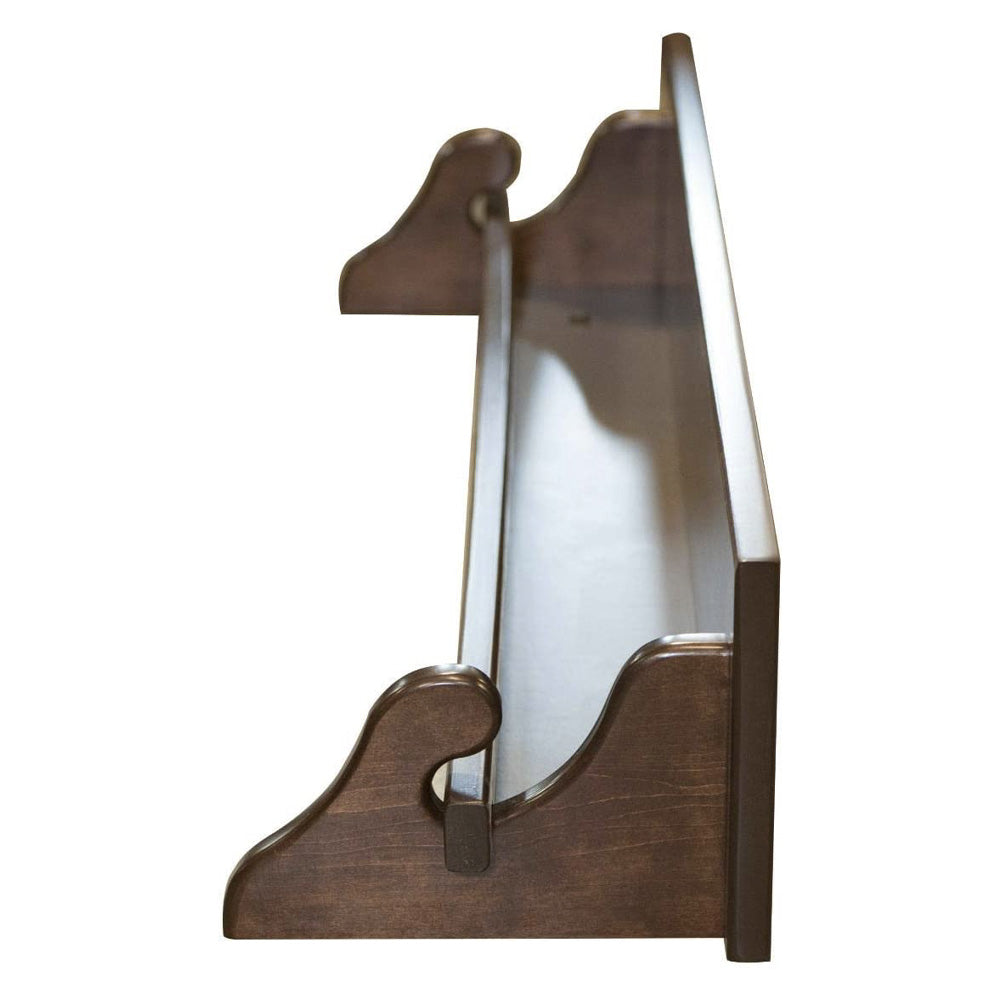 More about the Brown Maple Quilt Rack with Shelf, Coffee
Hanger For Your Quilt
Have a favorite quilt or blanket you'd like to display in your home? With this quilt rack, you can do just that. Hang your favorite piece in the living room, bedroom, or anywhere else it makes sense.

This gorgeous piece is made of solid brown maple. The coffee stain brings warmth into your home, while subtly enhancing the wood. Place this in your home to add a cozy and rustic style. We've added a shelf for extra decorating!

The quilt racks range from 30" - 72" in length so the price will vary with size.
Where is it Made?
All sourcing and production are done in the United States. This quilt rack is carefully crafted by Amish Craftsmen. When you pair great materials with great woodworkers, it results in heirloom-quality furniture that stands the test of time.

Want to mount your quilt rack? Make sure to save this page to view our quilt rack installation guide to wall mount it with ease.
Shop Rustic Furniture
Like this quilt rack but want to see our options? Whether you want a quilt shelf in rustic cherry, oak, or a different color - you can have that. Browse the rest of our quilt shelf collection to find your favorite. If you want to display your whole quilt, we highly recommend our quilt clamps that also come in a variety of sizes.

Looking to upgrade or get new furniture for your home? Browse the rest of our site to find rustic furniture for your home.
Custom
We'd love to help you create a custom product tailored to your expectations! Let us know what you want, we'll design it, and it'll be crafted just for you. Free shipping for custom orders as well.




Read More
I ordered 2 quilt racks. Unfortunately, the stain did not match. There was no label on either shelfand 2 flimsy screws The seller reached out immediately and a replacement sent as well as betterc sctres and label. Excellent customer service once the issue was brought forward. I am a legitimate customer. If you are interested in a simple display rack, I hearted recommend fir quality and appearance
It came exactly as pictured. Beautiful workmanship. It was so well wrapped there was no possibility of damage.
This was exactly what I expected. Excellent quality!
Very impressed!!
What a beautiful quilt rack! We were blown away when we received it, love it! We would highly recommend Rustic Red Door Co.'s workmanship. Thank you.
Hi KD!! We are so happy that you love your quilt rack! We really enjoy hearing from our customers and knowing how they are enjoying their products! We know you will enjoy it for many years to come!!!
Quilt rack with shelf
We absolutely love our quilt rack with shelf. It's a very fine piece of craftsmanship. My handmade quilt and vintage pottery look great on it. Great customer service with Rustic Red Door.
Hi Kathy!
Thank you for purchasing the quilt rack with shelf! We are so happy you are able to display your quilt and vintage pottery on it! We want to thank you for being a fantastic customer!