Shop All Quilt Rack With Shelf
In stock at our warehouse
Features

Dimensions

Installation
Brown Maple Wood
Antique Slate Stain
Pre-Catalyzed Polyurethane
Mounting Screws Included
Removable Bar
7"D x 9"H
Multiple Lengths Available
Subtract 3.5" from length to figure out space for quilt
Share
View full details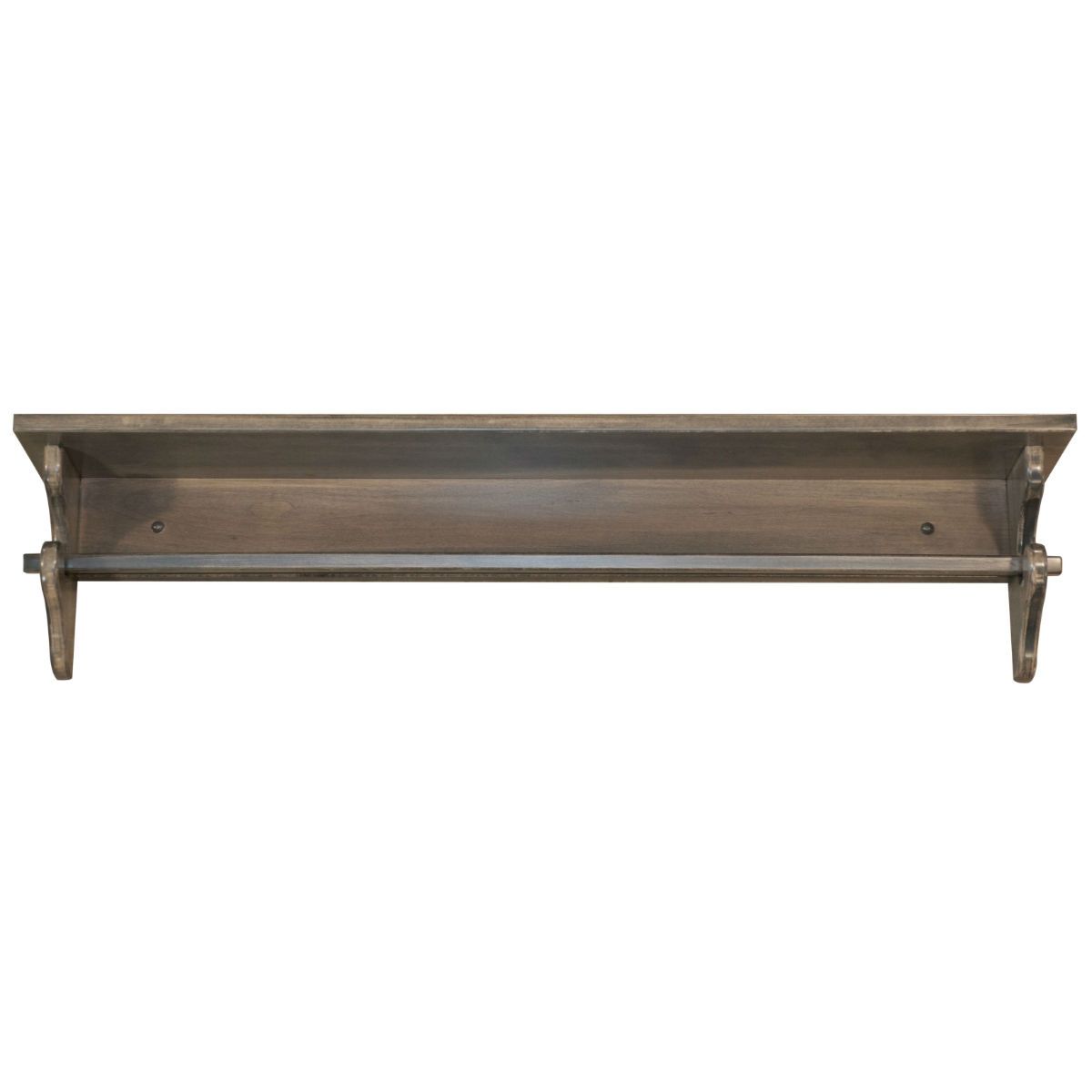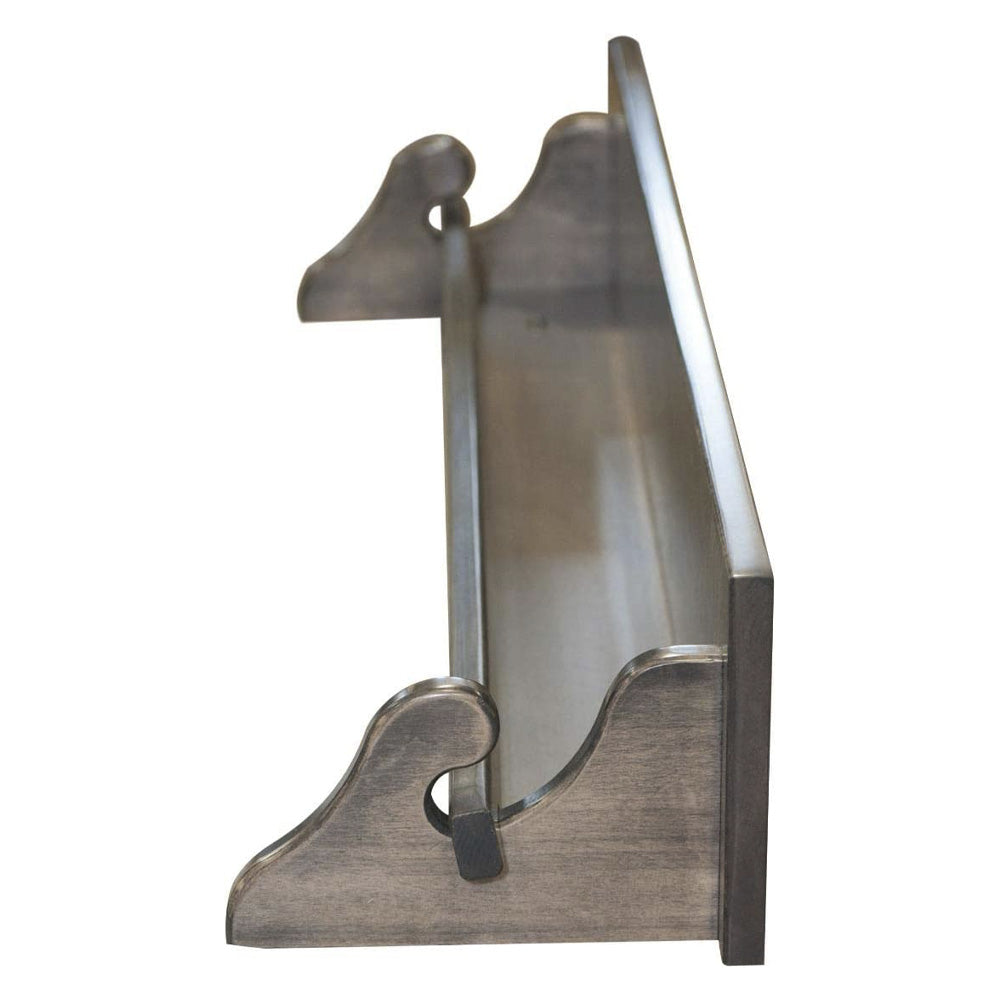 More about the Gray Rustic Quilt Rack with Shelf, Brown Maple
Gray Quilt Shelf
A beautiful quilt deserves to be displayed for all to see. Whether it's made by your grandma, an heirloom, or your favorite piece that you found in a store. With each quilt, comes intricate details, the best craftsmanship, and a work of art. Share your piece by mounting this rustic quilt rack on your wall. Hang your quilt on the rod and use the shelf as an extra opportunity to decorate with your favorite decor.

Like all of our quilt shelves, lengths vary between 30" and 72" so the price will vary.
How Is This Shelf Made?
At Rustic Red Door Co., all sourcing and production are done in America. With genuine expert craftsmanship and the best material, you're sure to get heirloom-quality quilt shelves.

This piece is made with Brown Maple and a gray stain. The gray hue classically blends modern, country, and rustic tastes to your home. We finish the piece with pre-catalyzed polyurethane to protect the wood.
Shop More Rustic Furniture
If you're shopping for the best piece to mount your quilts, make sure you find one you love! We have quilt shelves like this rustic quilt rack, or quilt clamps to display the whole piece on your wall. Browse our items to find your favorite!

Looking to make your home a rustic and cozy place? Search for rustic furniture and decor on our site to turn your home into your picture-perfect space!
Custom Made Shelf
Maybe you're looking for something else. Whether it's a different length, color, or wood type, we'd love to accommodate and help you create a piece you'll love. Free shipping is also available to the lower 48 states for custom orders.
wood-coat-rack-shelf-wall-mounted-mission-brown-maple-wood-gray,mission-flip-top-storage-bench-oak-wood-washington-cherry-stain
quilt-hanger-brown-maple-wood-coffee-stain,quilt-hanger-oak-wood-ebony-stain,quilt-hanger-brown-maple-wood-natural-stain,quilt-hanger-brown-maple-wood-white-paint,quilt-hanger-cherry-wood-washington-cherry-stain,quilt-hanger-oak-wood-fuitwood-stain,mission-flip-top-storage-bench-oak-wood-washington-cherry-stain,wood-coat-rack-shelf-wall-mounted-mission-brown-maple-wood-gray,quilt-hanger-brown-maple-wood-antique-slate-stain
brown-maple-wood-quilt-hanger,black-wooden-quilt-hanger,quilt-hanger-brown-maple-maple-natural,quilt-hanger-brown-maple-white,quilt-hanger-cherry-wood,quilt-hanger-oak-wood-fruitwood,mission-style-oak-storage-bench,wooden-wall-mounted-coat-rack,quilt-hanger-maple-antique-slate
wooden-wall-mounted-coat-rack,mission-style-oak-storage-bench
Read More