Shop All Live Edge Coat Racks
Rustic Cherry Wood
Natural Finish
Pre-Catalyzed Polyurethane
Black Wrought Iron Hooks
Mounting Screws and Wooden Plugs Included
3 Hook: 36"L
4 Hook: 48"L
5 Hook: 60"L
Height : 7 1/2" - 10"

Due to the nature of live edge, each piece will vary in look and height.



Share
View full details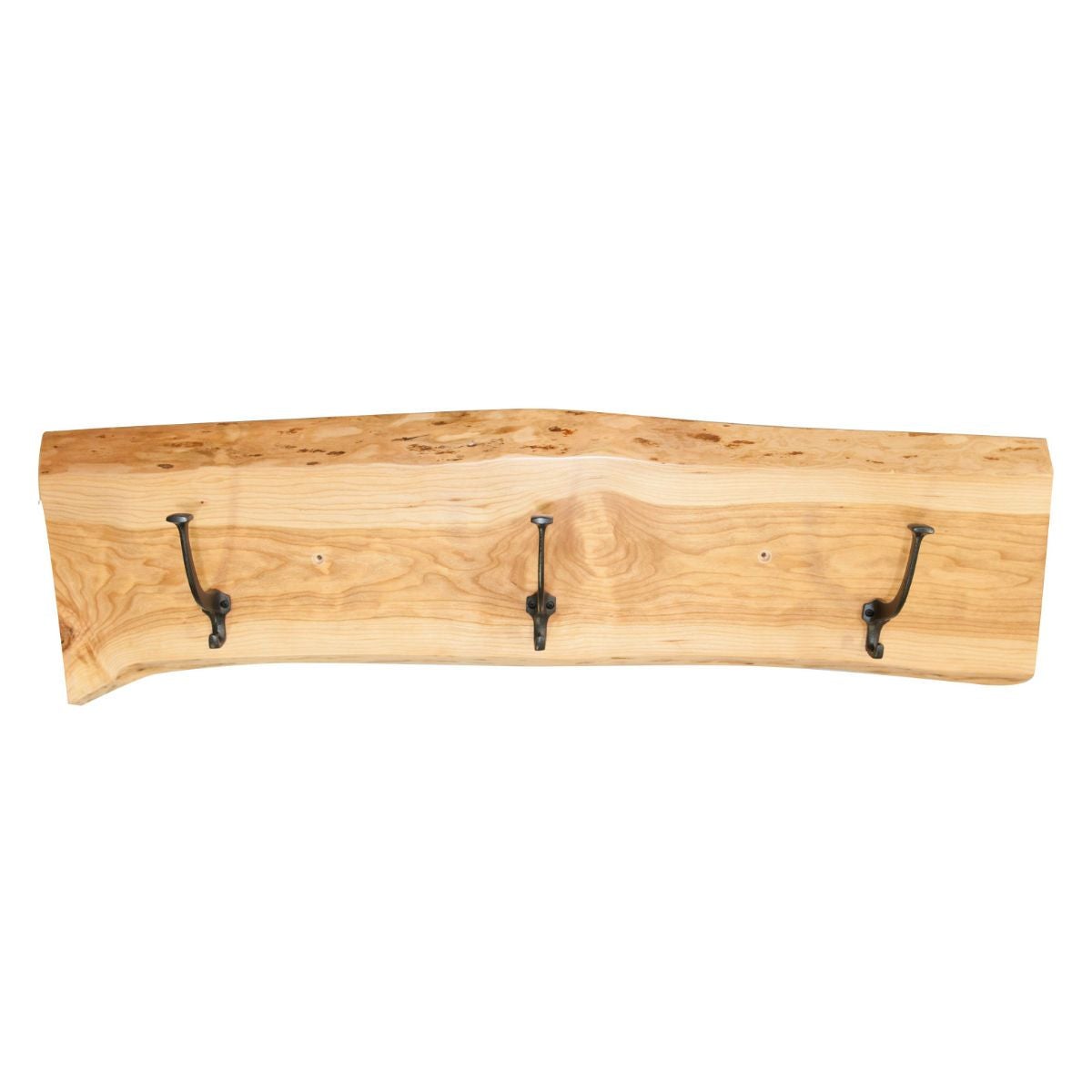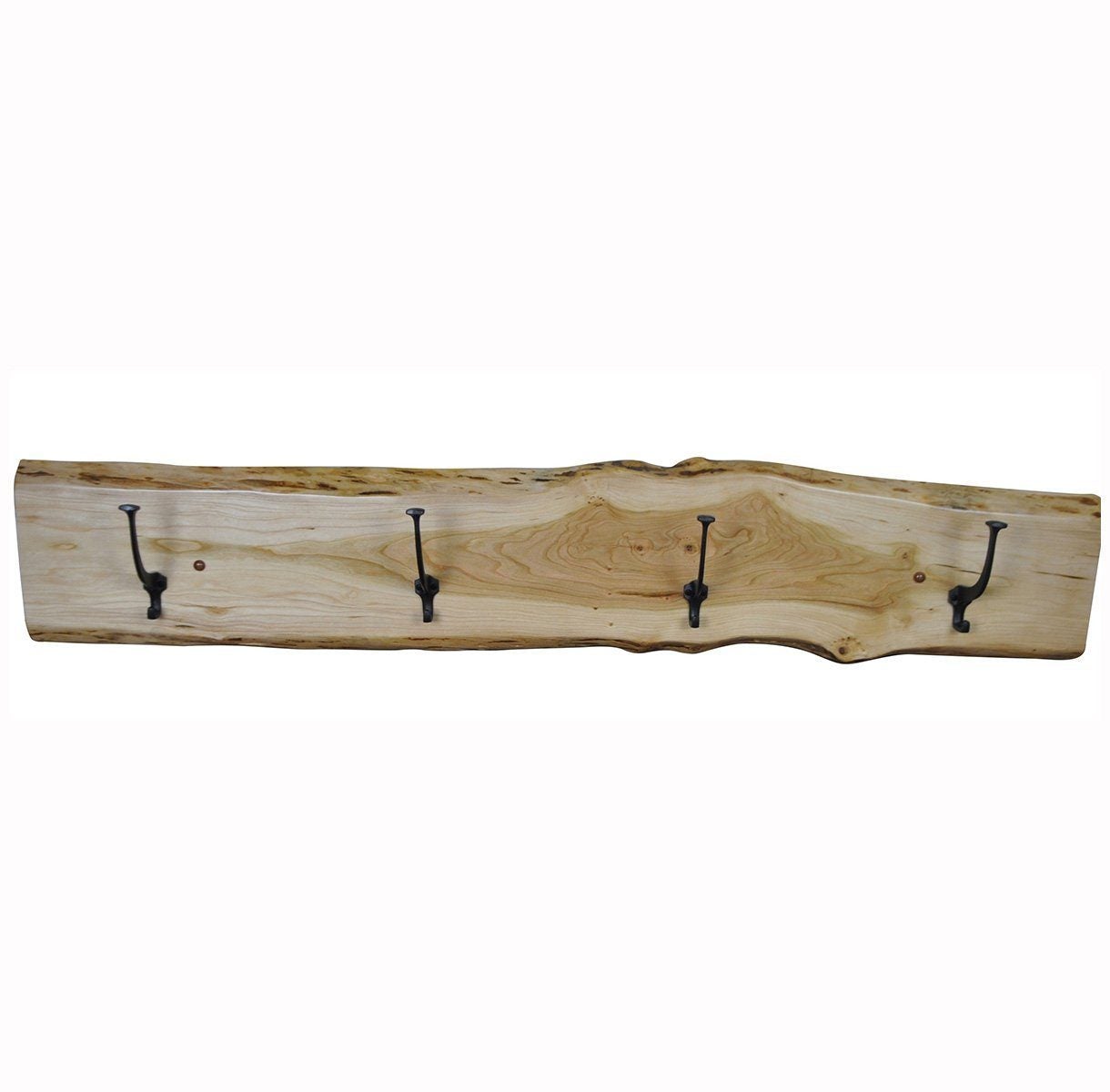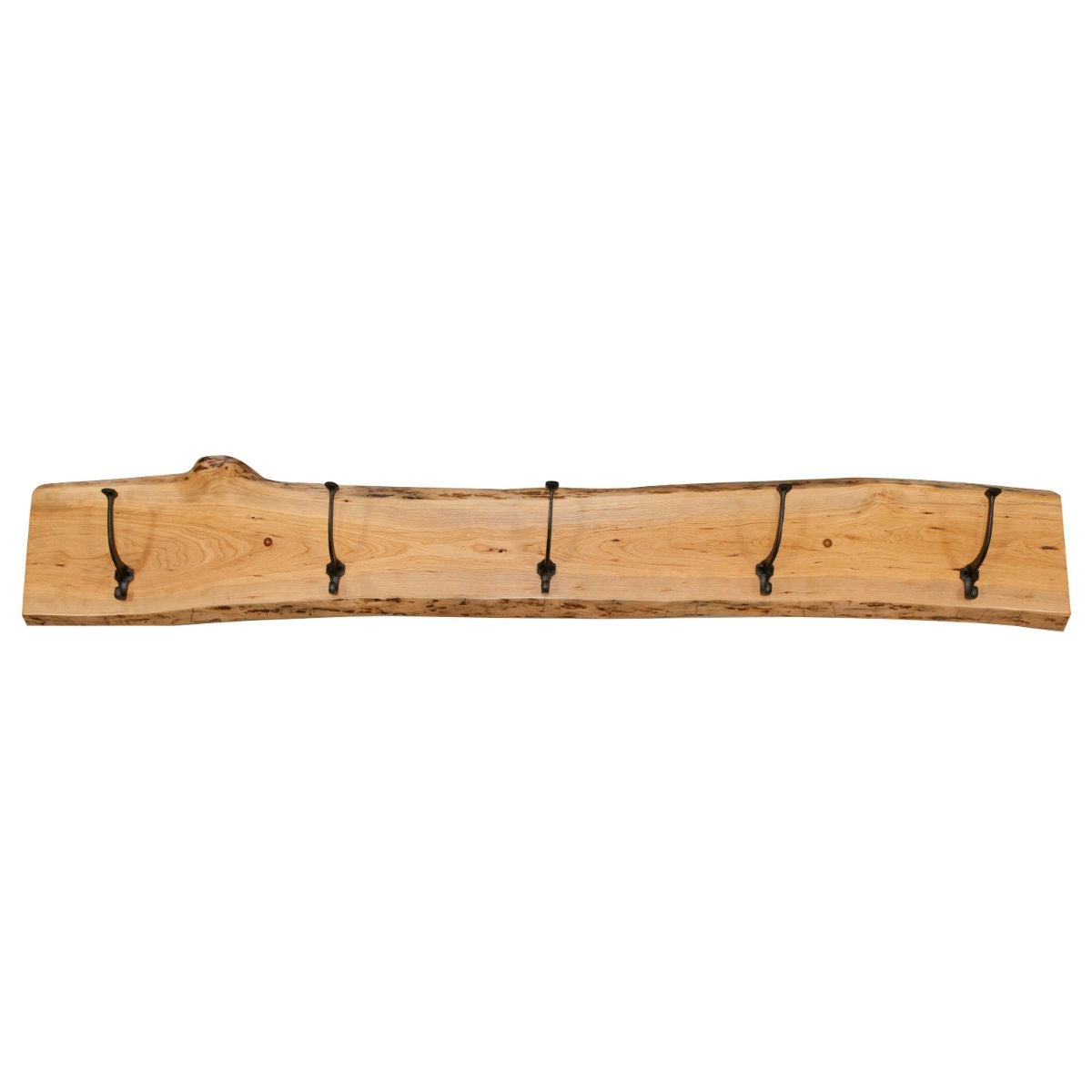 More about the Rustic Cherry Live Edge Coat Rack
Rustic Cherry Coat Hanger
Imagine seeing this exquisite live edge coat rack hanging in your home. This wood live edge décor makes a simple and naturally beautiful statement as you walk into your home and hang your coats. Add this accent piece to your entryway, bedroom, bathroom, living room, or office.

You can mount this item on your wall to create a rustic and inviting atmosphere.
How Is This Coat Rack Made?
For this coat hanger, we handpicked prime live edge wood. This particular piece is Rustic Cherry wood and has its own naturally occurring markings and grain making it unique and gorgeous in and of itself.

At Rustic Red Door Co., we hold a high standard for furniture. We make sure we choose the best material so your pieces can last a lifetime. All of our furniture pieces are carefully crafted by Amish woodworkers in Ohio. The Black Wrought Iron Hooks are also hand-forged making these coat racks 100% American sourced and made.

For this live edge coat rack, you can choose 3-5 hooks, but customization is available if you'd like a different size and number of hooks.
Wall Mount Instructions
Read our wall mount instructions guide so you can learn how to mount this piece perfectly. For hardware, we've included screws and wooden plugs for hiding the screw holes!
Shop More Coat Racks
Shopping for items similar to this? Our woodworking experts have crafted multiple styles that include cubbies, shelves, and more. Discover our coat rack collection here!
Custom Options Are Available!
Do you have an inspiration for something else? You have the option to customize this live edge coat rack! Please contact us if you have any questions or would like to get started.

This item can be customized according to wood type, dimensions, finish, base design (if applicable), and epoxy color (if applicable).
Read More