Shop All Quilt Rack With Shelf
In stock at our warehouse
Features

Dimensions

Installation
Oak Wood
Michaels Stain
Pre-Catalyzed Polyurethane
Mounting Screws and Matching Wooden Plugs Included
Removable Bar
7"D x 9"H
Multiple Lengths Available
Subtract 3.5" from length to figure out space for quilt
Share
View full details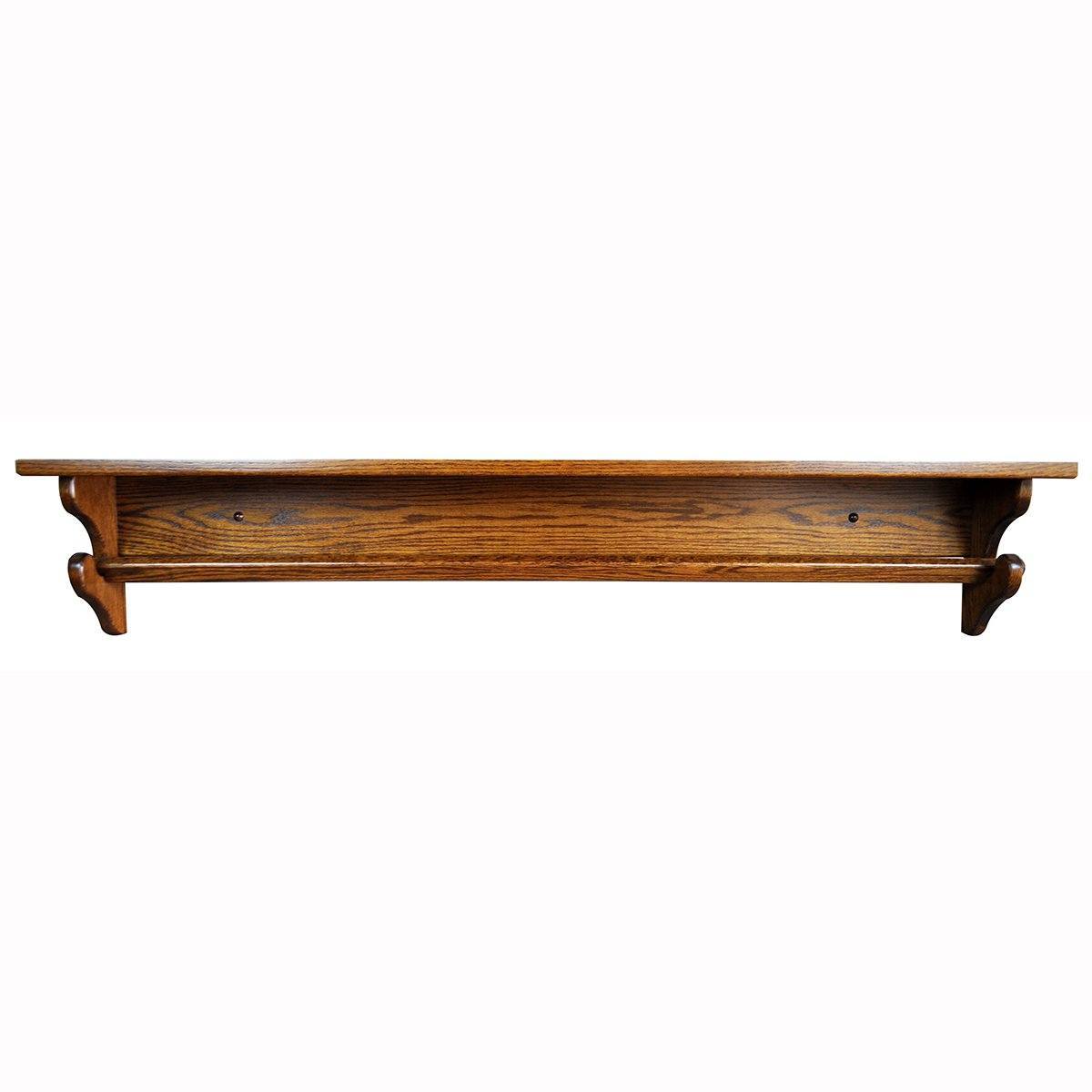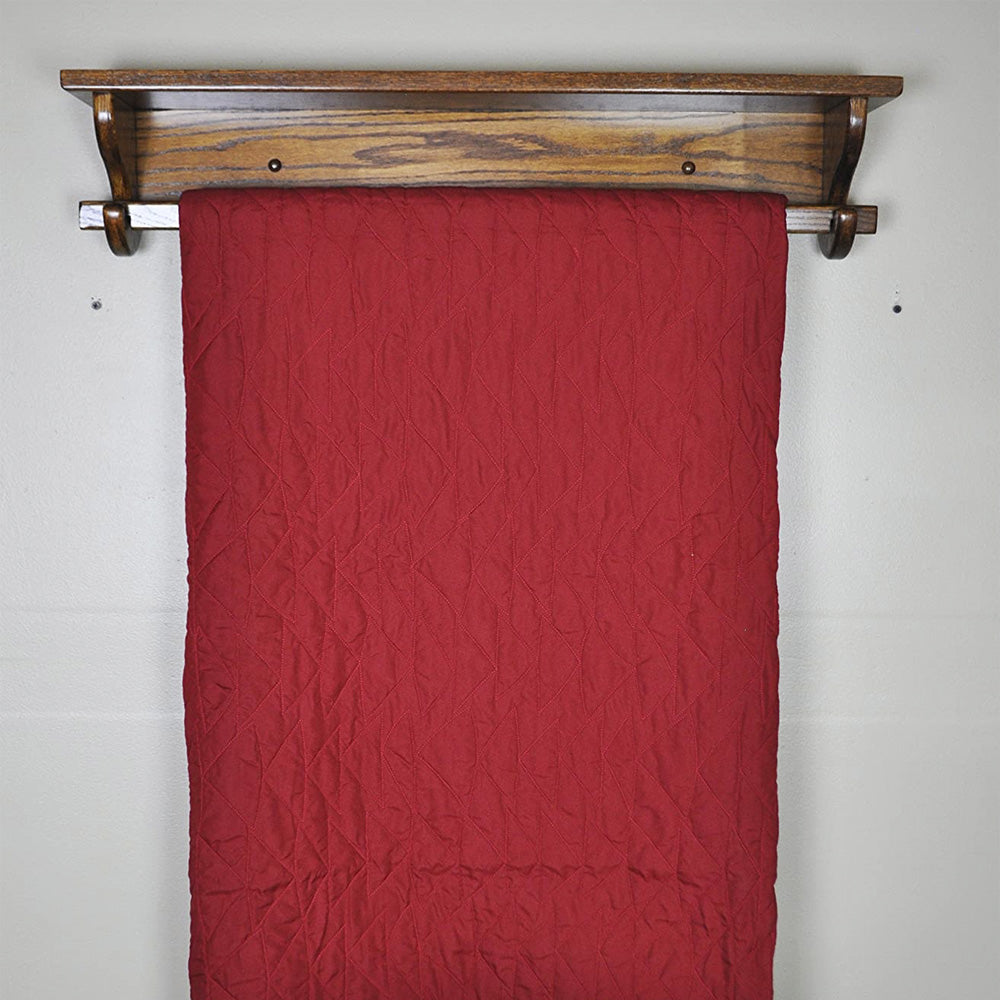 More about the Oak Quilt Rack With Shelf, Michaels
Rustic Quilt Shelf
Do you have a bundle of blankets or quilts that you love? Display your favorite quilt in your home that can easily hang on the removable bar. Whether it's an heirloom gift, a handmade gift from a friend, or a craft you're proud of, it deserves to be shared!

This oak quilt rack comes in sizes ranging from 30-72 inches in length so the price will vary.
How Is This Quilt Hanger Made?
We choose solid oak wood that is sourced in America. A sturdy and reliable piece of wood that will make it easy to display your handmade piece. Each quilt shelf is crafted by our selected woodworkers that meticulously put it together.

Not sure how to install it? We've made it easy. Read our quilt hanger installation instructions for a guide on what you need, and how to do it.
Shop More Furniture
Looking to find the perfect piece? If you like this style, we have plenty to choose from. Whether you want a quilt shelf in Brown Maple, Cherry, or something else, that's possible! Even if it's not in stock, we can custom make one for you. Browse the rest of your rustic quilt shelf options here. If you want another way to display more of your quilt, we recommend quilt clamps.

Looking to buy new furniture? Search the rest of our site for rustic furniture and decor.
Customization Available
Want an item that looks a bit different? We'd love to help you create a quilt shelf that meets your expectations. Shipping is also free to the lower 48 states for custom orders.
Read More
Oak quilt rack with shelf
The quilt rack is beautifully made. I love the color and the quality of the product. And it arrived quickly!
Hi Margaret,
We are so glad you like your quilt rack with shelf! We love hearing from our customers on how their are enjoying their products!
Thanks!
Haven't been able to unpack it yet…waiting for help from my brother in law!
Hi Linda! We are so glad you received your quilt rack! We look forward to hear how much you love it once you get it up!
Thank you!
Paula
Excellent product and service!
Recently purchased a quick rack from Rustic Red Door. Not only was the rack exceptional in quality, but the customer service and shipping were exceptional as well.
We are super happy you are enjoying your heirloom quality quilt rack investment! We enjoyed working with you and hope to do so again in the future.