Delivered in: 12 - 18 weeks
Features

Dimensions

Delivery
Wood: Reclaimed Oak
Finish: Natural Stain
Style: Z-Style

Hardware and header board not included, sold separately.

Door Pictured Here: 40"W x 85"H x 1.5"D
We provide white glove delivery on this item, which includes in-home delivery and full assembly (if needed) as well as the removal of all packaging materials.
If you are local to us in Perkiomenville, PA please call us at 610-672-6454 about local pricing & delivery/pickup options.
Share
View full details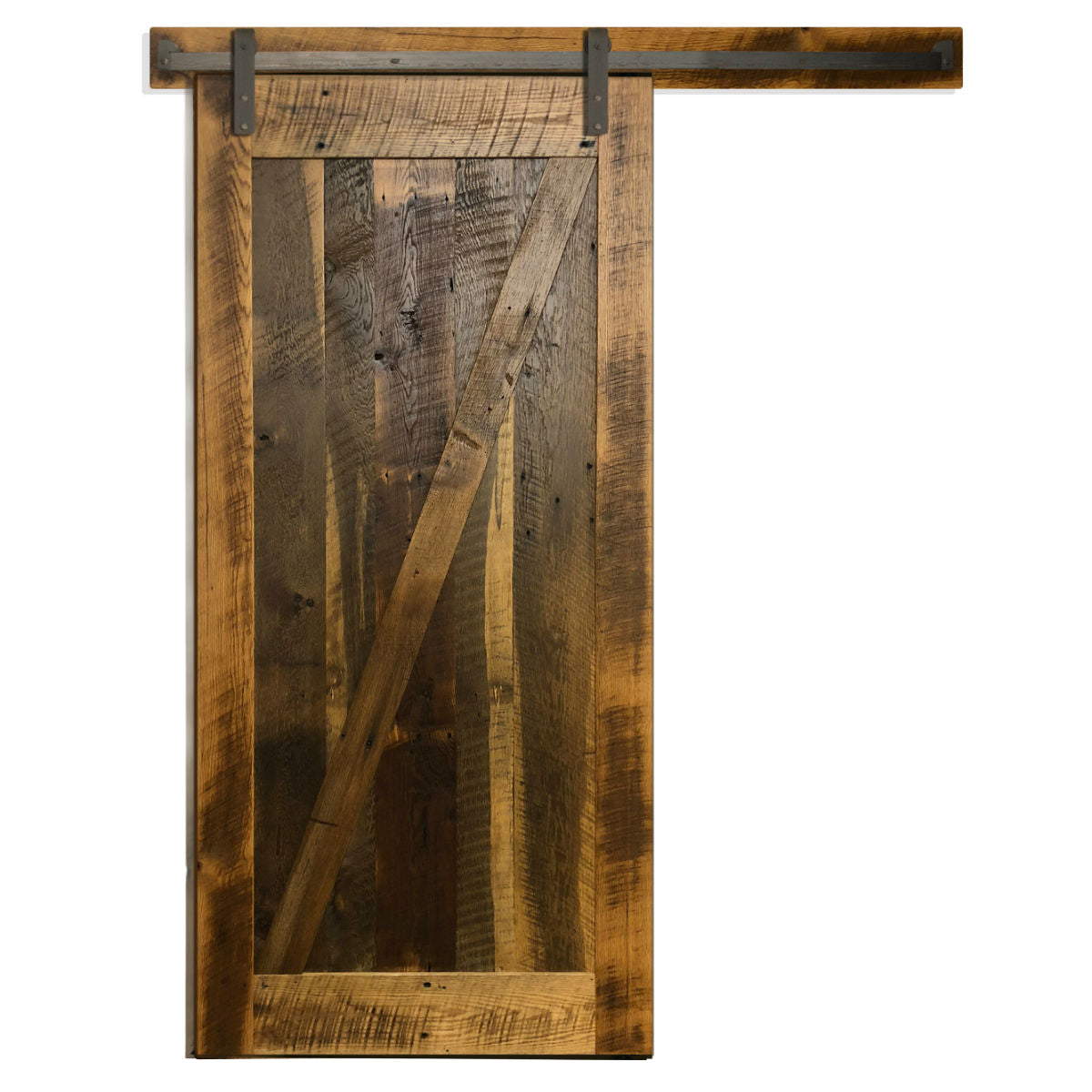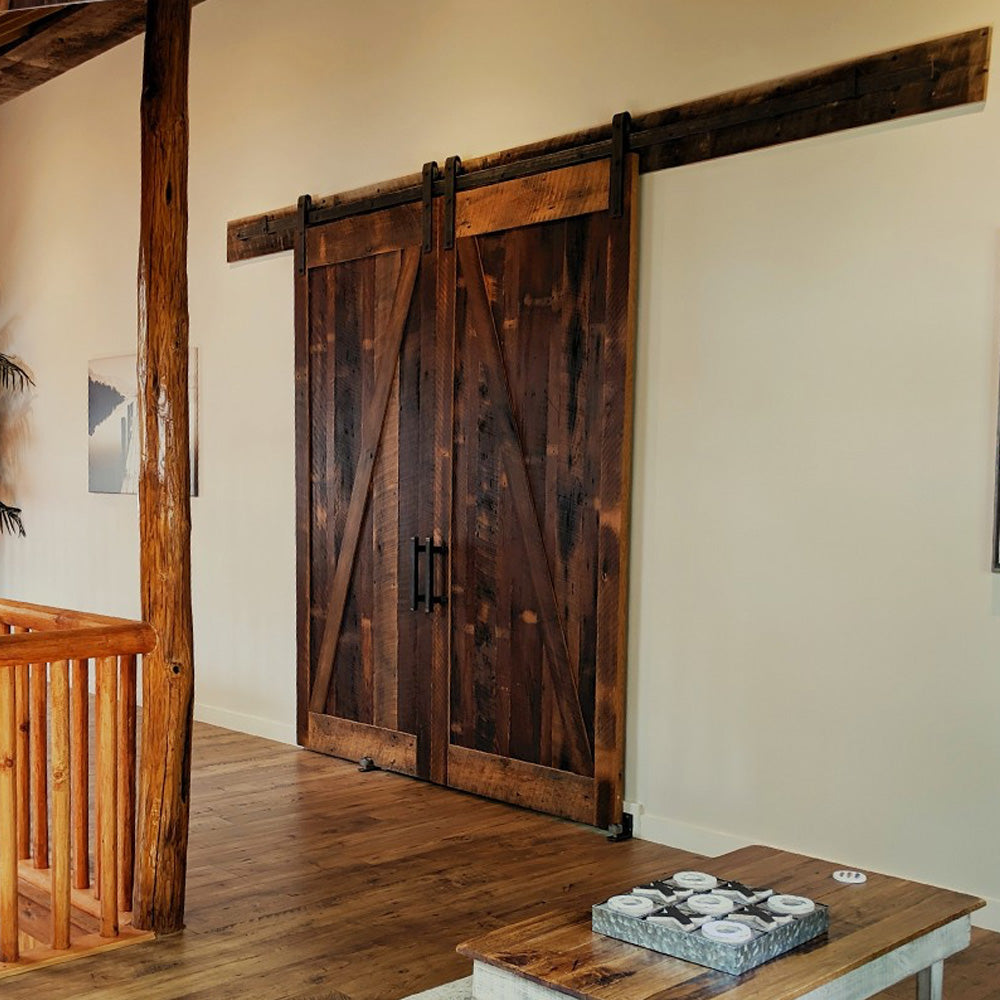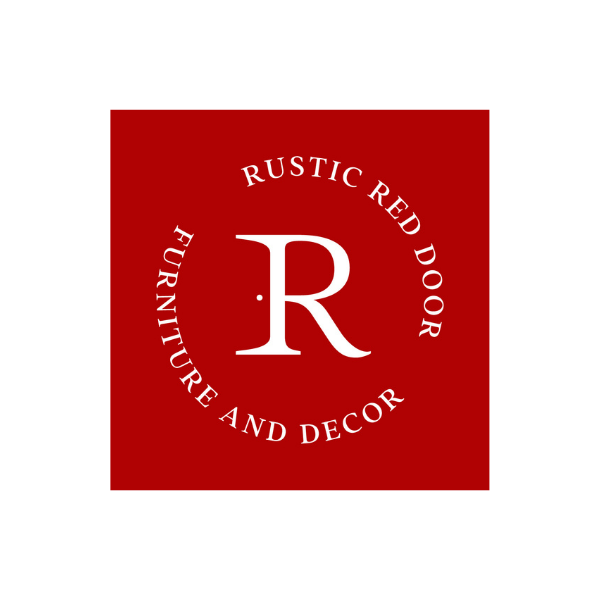 More about the Reclaimed Oak Barn Door
Reclaimed Oak Barn Door
Barn doors have a way of transforming an ordinary room into a warm and inviting space in any home or office. An irresistible ambiance is naturally created when a rustic barn door is placed between connecting spaces. They easily add an element of coziness and charm while bringing other details of the room together effortlessly.
Why Reclaimed Oak?
Oak trees have long been known for their beauty and strength and, over time, the wood increases in its tenacity even more. We select solid oak wood previously used in old barns and repurpose it into sturdy and elegant barn doors. As a barn door, the reclaimed wood becomes a gorgeous and admired addition to your home. We finish our reclaimed wood barn doors in clear polyurethane for additional protection that also brings out the naturally occurring characteristics found in each wood piece.
Benefits of a Sliding Barn Door
A sliding barn door functions efficiently to provide the right amount of privacy by the gentle glide of the door on its track. In tight areas, barn doors address the need for enclosing an area without taking up space when it opens into a bathroom, closet, pantry, office, or other room.
Classic, Rustic Z-Style
This particular model of a Reclaimed Oak Barn Door is designed with a subtle Z-style that has a timeless and natural appeal. If you're looking for a classic farm style, this sliding oak barn door will complement your room flawlessly. The smoothly-finished, single wood door is ideal for capturing a slick and rustic design. Handcrafted from reclaimed oak wood, this farm-style door can also bring a mix of traditional and contemporary vibes while giving your home a smooth and elegant transition between spaces. If you're looking for a slightly different look with the same feel, we offer a reclaimed oak barn door with a midrail style here.
Selecting the Right Size Barn Door
Not all entryways are created equal. Since door frame dimensions may vary, it's important to get the sliding barn door that fits your doorway. Contact us if you need help determining the door size that's right for your space.
Durable Steel Hardware Items
The hanging of our barn doors requires hardware assembly and the right materials. Our hardware is made of durable, powder-coated steel and, when installed properly, provides a nice, smooth glide. The track and door hardware -as well as the header board- are not included, so remember to add the barn door hardware when ordering online. Contact us for header board information.
How to Install Your Barn Door
In order to have the best experience, we want to make sure your sliding barn door is installed properly. We've put together a barn door installation instructions guide that includes a list of tools you'll need with step-by-step instructions for a successful installation.
Shop Our Other Rustic Barn Doors
Every customer is important to us. We want you to get the exact barn door you've envisioned for your space, so we offer a variety of options to match your personal style preference. Our high-quality doors are handcrafted in reclaimed oak, reclaimed pine, and rustic walnut and can be finished in distressed white, a welcoming red, or a natural finish. Take a little shopping trip through our sliding barn door collection to find the perfect one for you.
Need Help With a Custom Order?
Not finding the size, style, or finish needed for your space? With many options for different styles, a custom design is a great way to get your space's special sliding barn door. Our expert designers can help you choose the wood, color, finish, size, and overall look. Bring your ideas to us and let us know how we can assist you in designing or selecting the right barn door for your home or office. Please feel free to contact us for a free design consultation.
Check Out Our Customer Favorites
Browse through our Barn Door Gallery to see some of our top sellers and most recent creations. We've even designed magnificent double barn doors and doors that include glass!
arrow-barn-door-rustic-walnut-clear-finish,7-barn-door-hardware-kit-clear-coat
7-barn-door-hardware-kit-clear-coat,arrow-barn-door-rustic-walnut-clear-finish
arrow-barn-door-rustic-walnut-clear-finish,6-barn-door-hardware-kit-clear-coat
arrow-barn-door-rustic-walnut-clear-finish,6-barn-door-hardware-kit-clear-coat
rustic-walnut-barn-door,6-barn-door-hardware-kit-clear-coat
rustic-walnut-barn-door,6-barn-door-hardware-kit-clear-coat
Read More