Ardana, the Mediterranean-Inspired Rustic Restaurant Design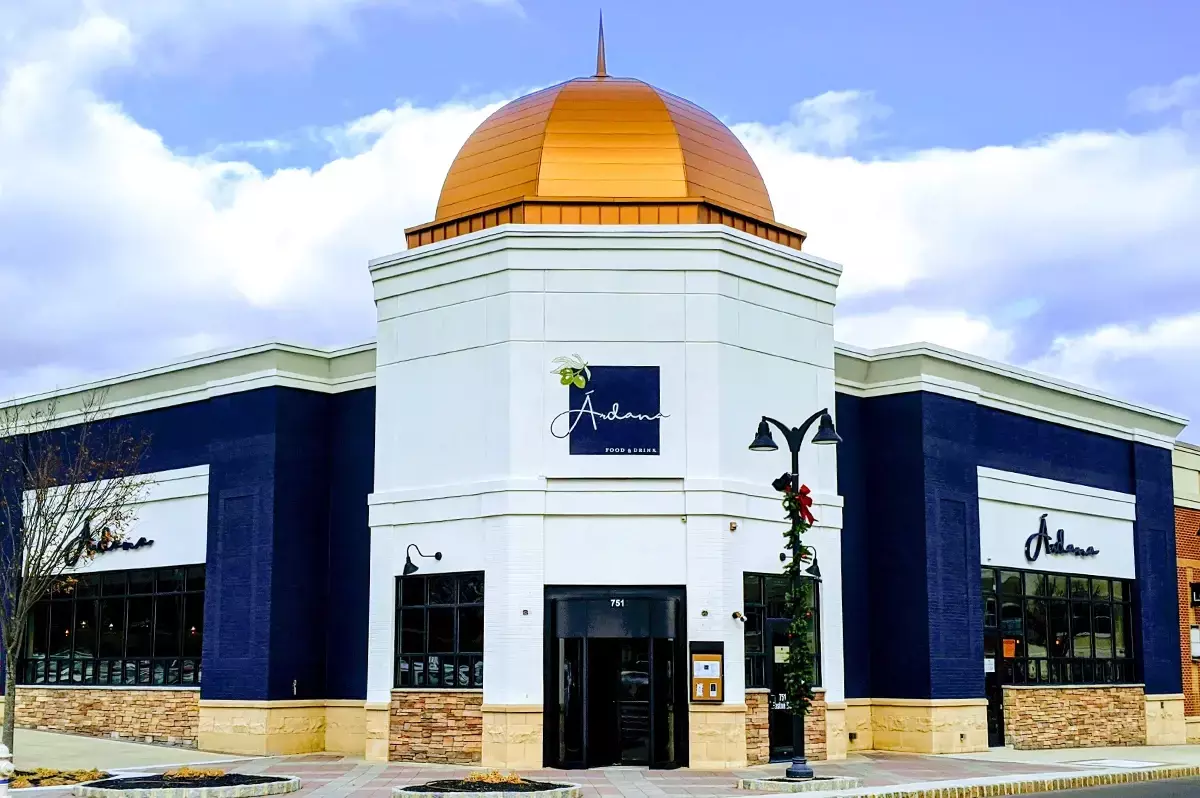 Welcome to Ardana Food & Drink - a beautiful, upscale (yet casual) restaurant featuring the vibrant flavors found in Mediterranean cuisine. The undercurrent of their warm and welcoming atmosphere is the result of exquisite architectural design and the rustic elements of natural wood and steel embodied throughout. Shoutout to our Philadelphia commercial architect and furniture designer at Rustic Red Door for making this possible!
In this particular project, we were able to help customize tables, steel brackets, shelves, and mirrors to achieve modern, rustic, and Mediterranean elements. Stay tuned to see the results (because you'll love it).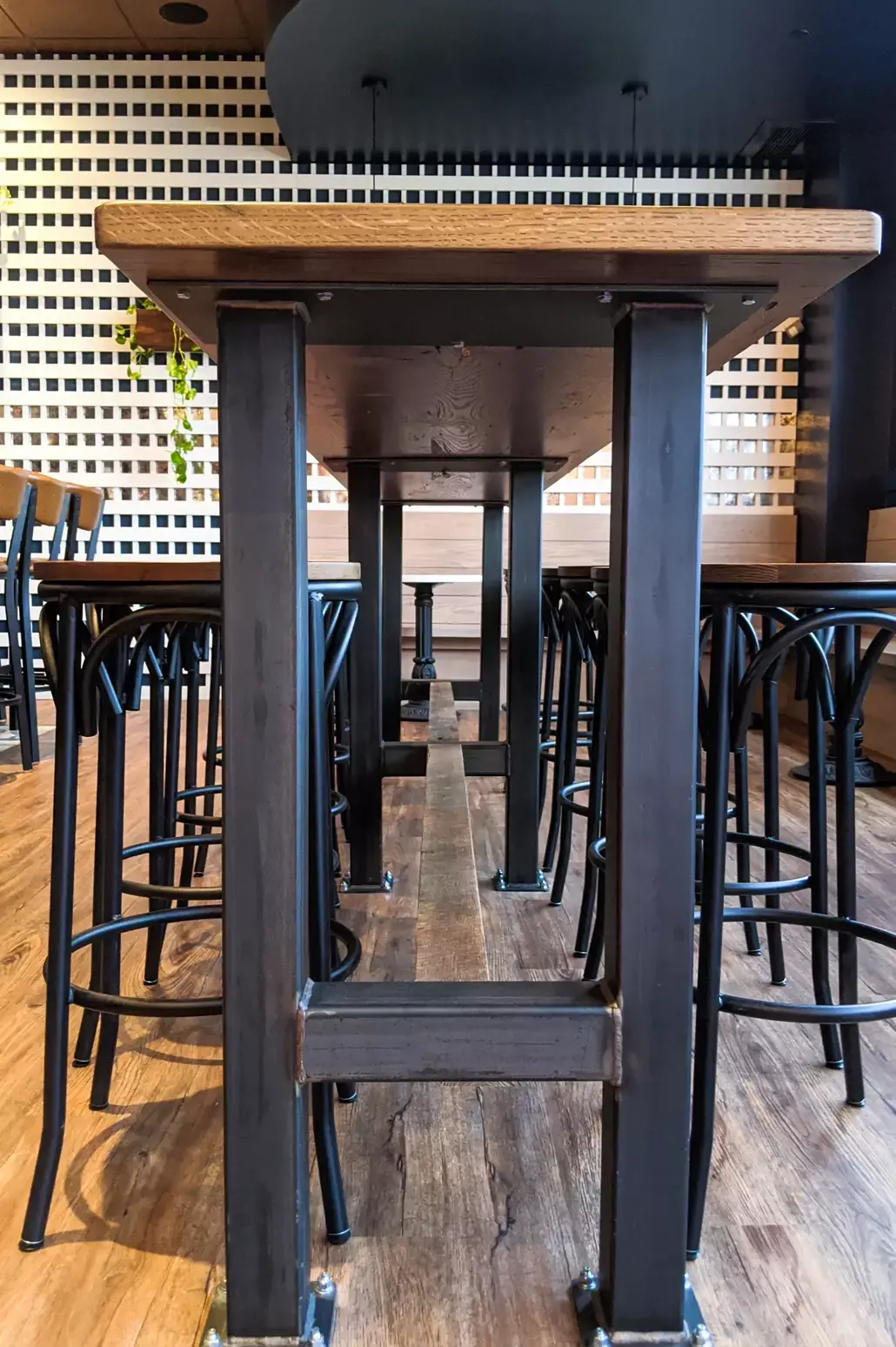 Barnwood High Top Tables
These reclaimed barnwood high-top tables instantly add a rustic vibe to the atmosphere. The breadboard ends add a nice touch to the table's design with its simple geometric features. The base is made of black powder-coated steel for a sturdy and industrial finish. This combination of style and material gives the dining area a modern feel!
Here, you can see what the steel base looks like from the side. Simple, yet alluring.
Barnwood Bar Top with Steel Brackets
If you're lucky, you'll be able to glimpse into Ardana's wonderful kitchen - where the magic happens! We've added a reclaimed barnwood bar top facing into the kitchen. They've added their wood, industrial stools that match well with the barnwood features. To sturdily support the bar top, we've created custom, heavy-duty steel brackets.
Farmhouse-Style Dining Table
Now, let's take a detour into their private dining room area in the pictures below. We helped Ardana create some dining tables like these. The larger table in particular is a custom design inspired by our Avon farmhouse white dining table. 
To make it Ardana'a style, we painted the trestle base white and kept to their love of reclaimed barnwood. This combination creates a farmhouse and rustic feel to the room! Each of these tables can seat up to 10! If you peek at the green wall, you can see a few of our wood shelves with steel brackets!
Reclaimed Wood Tables for Four
We also designed & created the smaller reclaimed wood tables with steel pedestal bases as seen below. These handcrafted tables line Ardana's large dining room beautifully while the base style allows for comfortable seating with ample legroom.
Custom Furniture for Your Restaurant
Looking to get furniture for your restaurant, home or business? Whatever your style (modern, rustic, traditional, or another design style), we can help you tailor it to meet your specifications. Contact us for a free design consultation with us today! 
Need a little more inspiration before starting a project? We get it. Browse more of our commercial projects and customer homes to spark more ideas!