Kitchen Cabinetry and Countertop Gallery
Looking for kitchen cabinetry or countertops made for your home? In this gallery, you can discover some fun projects we did for our customers that do just that.
Whether your needs are for commercial or residential use, you can trust Rustic Red Door Company for exceptional custom handcrafted cabinetry and countertops. We provide superior solid wood products designed and tailored to your specific space and function requirements. Our durable urethane finish resists scratches and temperature while enhancing the wood's natural beauty.

For the first 7 photos you see on this page, you're taking a look into a Craftsman home! Our customer was an architect with a 1912 Craftsman Home that he wanted renovated. Here, you see a quartersawn oak countertop with an antique slate stain to give it a modern finish.
Above, the white cabinets are made of lovely maple. We've added a black glaze to give it a distressed, farmhouse look they were looking for. To make their kitchen more functional, we made a custom spice rack, corner cabinet, and cutting board. You can see some of the shelves we made for them as well!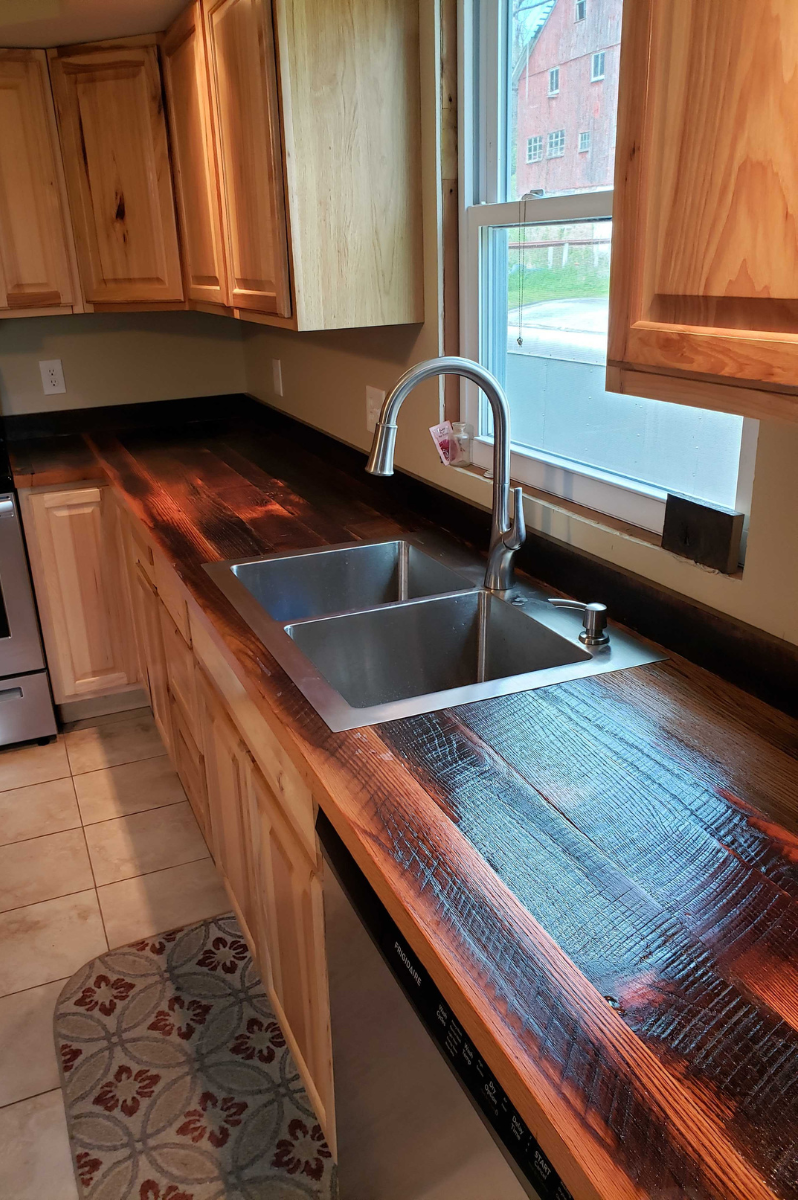 Next, on our custom countertops, you'll see reclaimed barnwood tops! It's easy to mix reclaimed barnwood with your home, whether you have a blue base, white base, or even wood base. It all has a way of cohesively blending together creating a rustic kitchen.
The majority of our barnwood is made of oak, making it an incredibly durable wood piece to use. Perfect for countertops!
Custom Design Consultation
Looking for a design consultation? Drop your information below and we'll contact you to get started on your next project!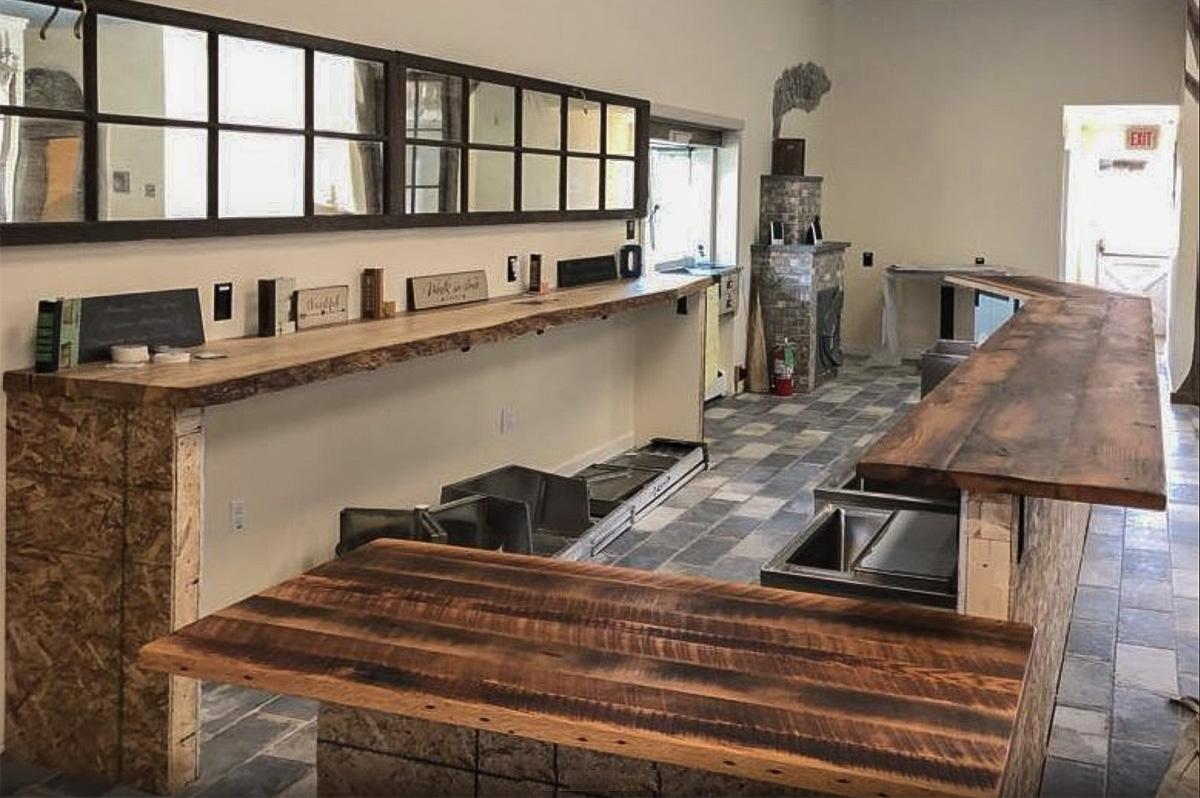 Customer Review
"We are so glad that Rustic Red Door reached out to us to see if we had any needs for our brewery. We sure did! They created a one of kind, beautiful, and sturdy front and back bar for us out of live edge hickory and 100-year-old re-purposed oak barn flooring. We LOVE it! We have gotten lots of compliments on it already! Everyone at Rustic was very helpful and worked hard at accommodating our build-out schedule, including when an inspection got moved up by one week! ... They have gorgeous custom furniture including table tops that have acrylic fills (hubby got the one I fell in love with for my b-day) plus, lots and lots of home décor. THANK YOU, Rustic Red Door! You're fantastic!"