Rustic Home Decor in a Lakehouse

Location: Lake Ariel, PA
Millwork/Furniture Design: Shaun Smith
Nestled in the mountains is this gorgeous home whose interior is equally breathtaking as its outdoor surroundings. This family's selection of woods and design is the epitome of rustic charm. The cozy cabin feel makes it the perfect place to be - and it overlooks the lake! Let's take a look into their new rustic home decor.
Reclaimed Wood Coat Rack
In this rustic home, we helped this family add a reclaimed wood coat rack with a shelf. We love how they decorated it so simply. It warms up the area so well and compliments their wall decor!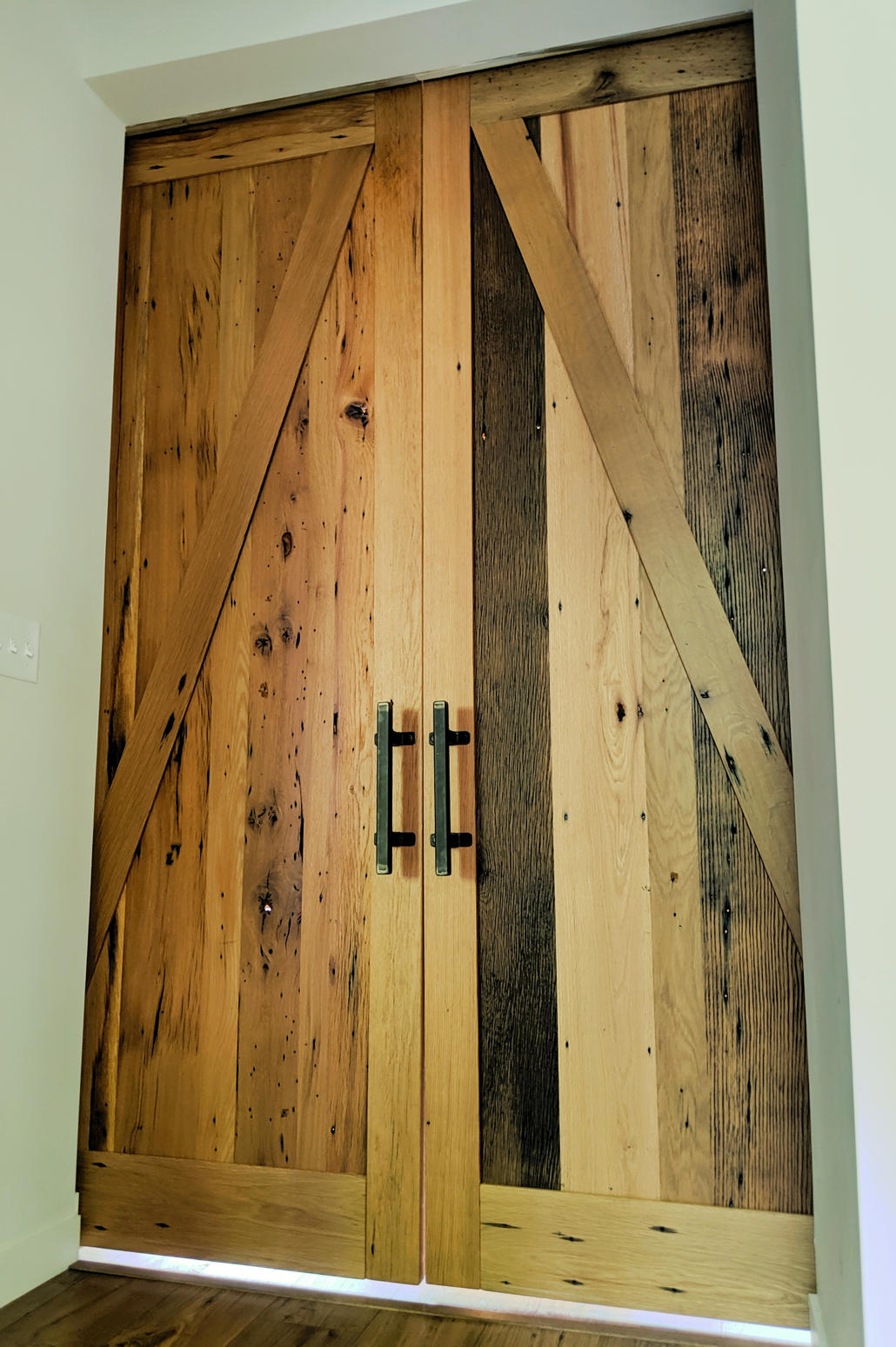 Bypass Barn Doors in Reclaimed Oak
Barn doors are something we love so much! These reclaimed oak barn doors create a wonderful division between these two sections of the house. It really makes you feel like you're walking into a dream! Our customer wanted custom handles to give it an easier slide - definitely recommended for double barn doors!
These barn doors perfectly blend with the wood trim and handrail that dresses the second floor of their home. In the last photo, you can see what the doors look like from the other side.
Rustic Bathroom in Lakehouse
In their bathroom, they wanted us to create custom bathroom transom windows...of course, made out of wood. It adds such a brightness to the bathroom that carries into the other parts of their home.
Custom Rustic Home Furniture and Decor
Love the rustic furniture but don't know where to start? At Rustic Red Door, we believe that the home is a foundation to grow together. Let us help you with a free design consultation so you can create the best atmosphere for your home!
Not sure what you want? Continue browsing our customer homes, or browse our reclaimed wood dining tables, reclaimed wood mirrors, and more to create a rustic home.