How to Find Your Dream Dining Table
The dining table is the heart of the home, where family and friends come to gather and celebrate. Our kids do their homework at the table, we've hosted countless birthdays and holidays there, and most importantly, it's where we come together each night for our family dinner. 

So how do you find your dream dining table that will last for years to come? There are several factors to consider when selecting your table, but it all comes down to the size of your dining area, the table shape, and your style. In Part 1 of this dining table guide, we will walk you through how to select the size and shape of your dining table. 

Dining Space
The first step in finding your perfect dining table is to measure the space of your room. To move comfortably around the room, we suggest allowing at least 42 - 48 inches between the table and the walls or any other furniture in the space.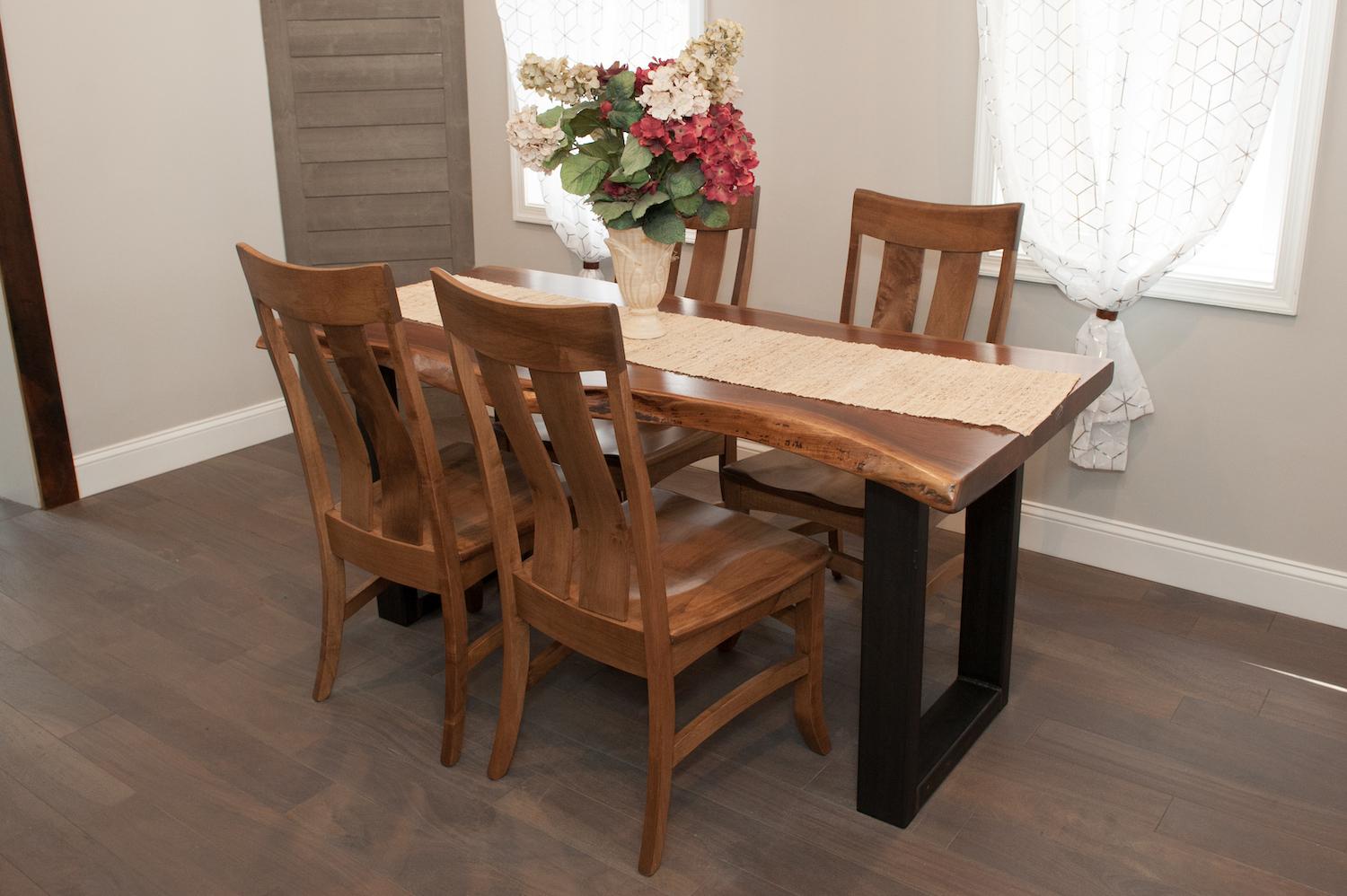 If you aren't sure what type of table would work in your space, bring a photo of your dining area when you come to shop in our warehouse or contact us for a free design consultation to get advice from our team.
Seating Capacity
The next component is determining how many people you need to seat. As a general rule, diners need about 2 feet each, but this can vary based on whether you have a round, rectangular, or square table. 
Extendable tables are a great option to accommodate additional guests when you need it. Some tables, like our Pathway Extendable Table, offer storage for the extra leaves, making it a great space-saving option.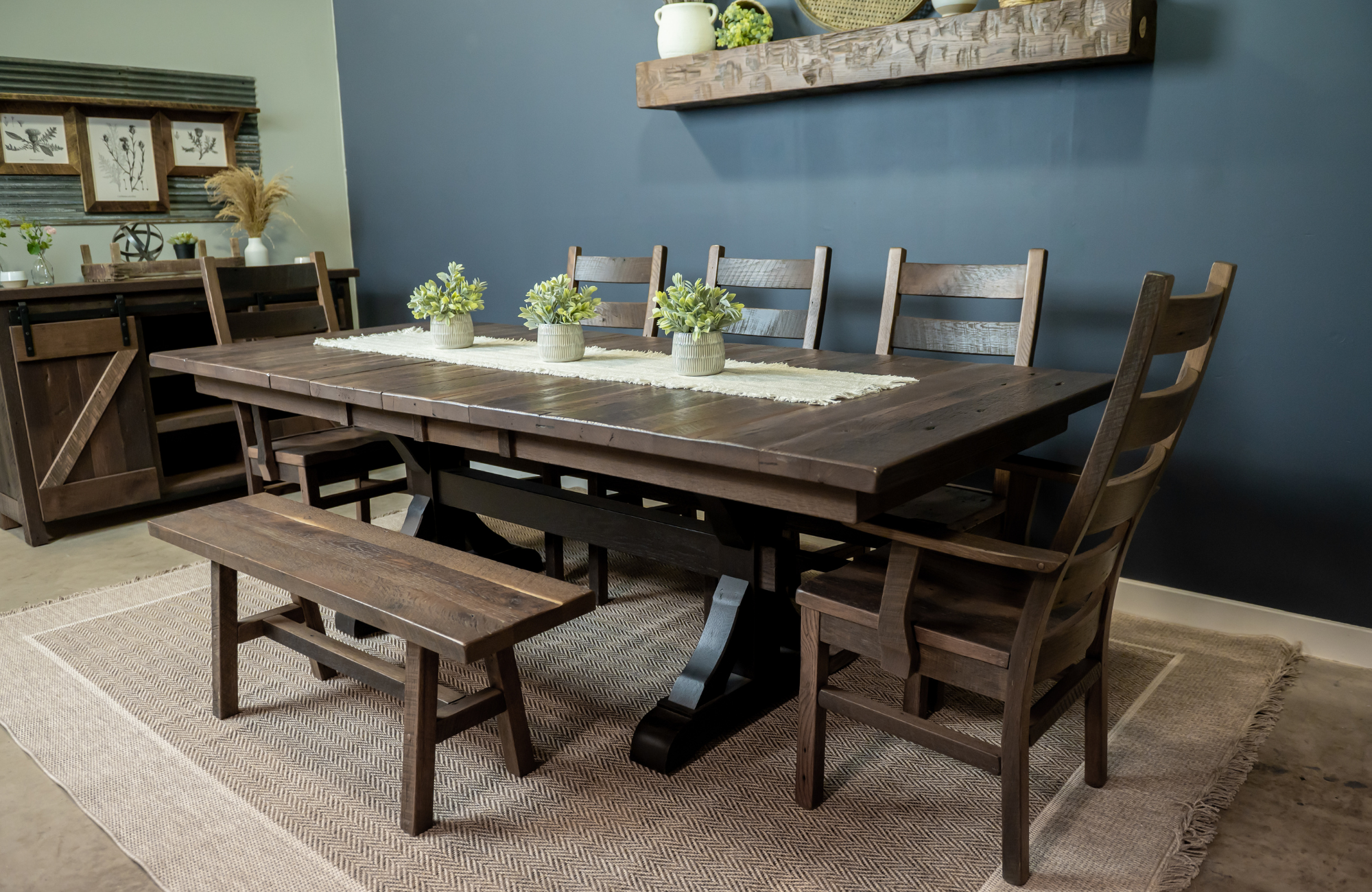 Table Shape
Round, rectangular, or square? They all have their pros and cons, but it really comes down to the shape of the room. 
Round Tables
Round dining tables are ideal for maximizing seating in small spaces and fostering conversation over a meal. A pedestal table like our Barnes Maple Wood Table is a great option that allows for more legroom.
Round Table Seating Capacity
2-4 People: 3 Feet

4-6 People: 4 Feet

6-8 People: 5 Feet

8-12 People: 6 Feet
Square Tables
Square tables are similar to round tables and create a more intimate dining experience with all diners spaced evenly apart. If you have a square dining room, a square table will be the perfect complement. It's important to note that as your square or round table increases in size, it will be harder for diners to reach the center of the table. 
Square Table Seating Capacity
4 People: 3 Feet

6 People: 4 Feet

8 People: 4.5 Feet

10 People: 6 Feet
Our Hawthorne Extendable Table is 54" by 54" and comfortably seats 6, but can be extended into a rectangular table seating 8. 
Rectangular Tables
Rectangular dining tables are the preferred option if you need to seat more than 8, and they work perfectly in long, narrow dining spaces. The standard width for a rectangular table is 42", but we also offer 48" for added comfort and space for food. 
Our Live Edge Dining Tables can seat up to ten and add the wow factor to any dining space.